Our story so far
(A brief, well not so brief, history of Taylor Herring)
Intro
Taylor Herring was launched in October 2001 by wife and husband team Cath Taylor and James Herring.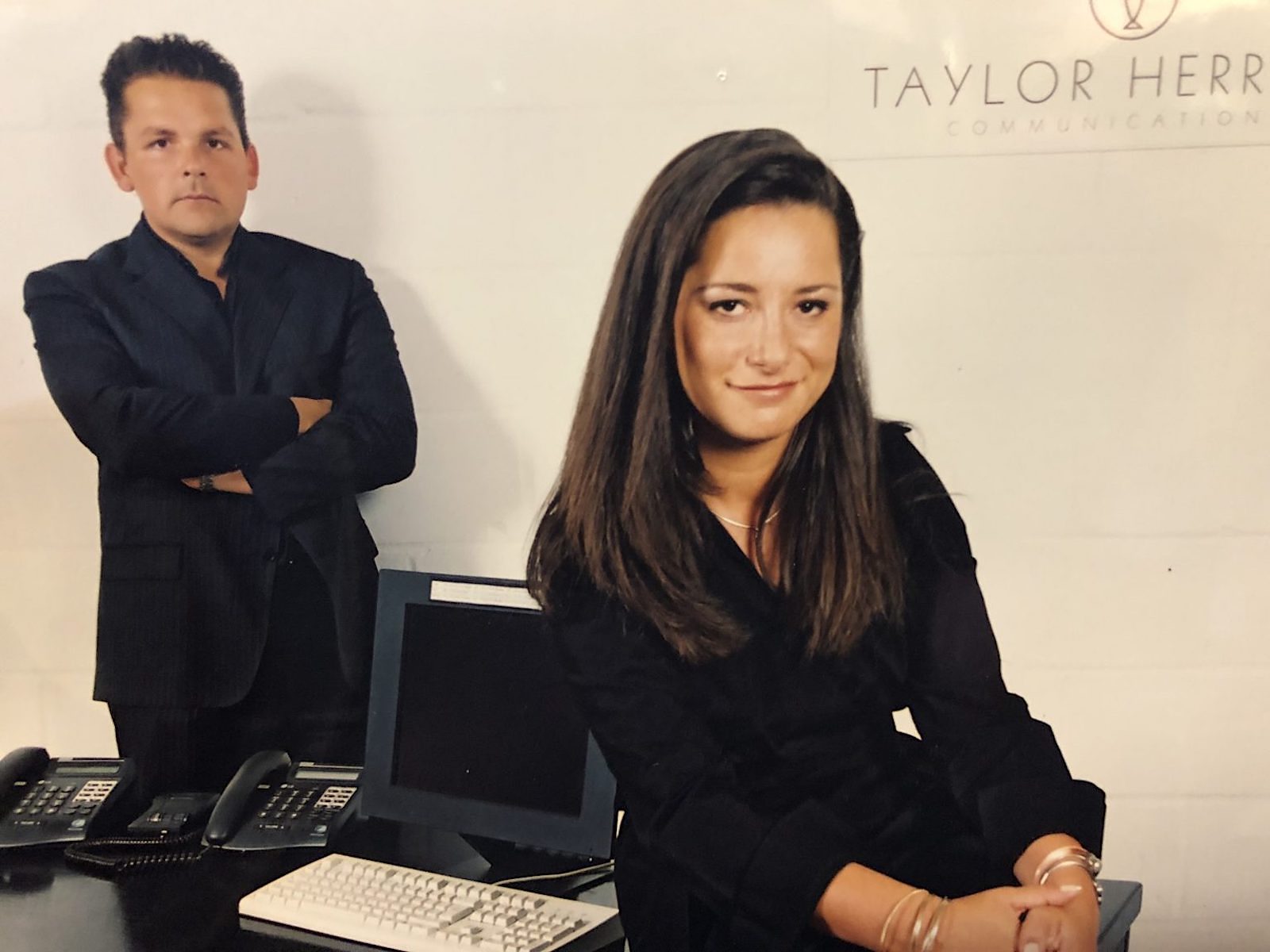 (though in this photo you'd think they'd launched a private detective agency)
Peter Mountstevens joined the agency in 2003.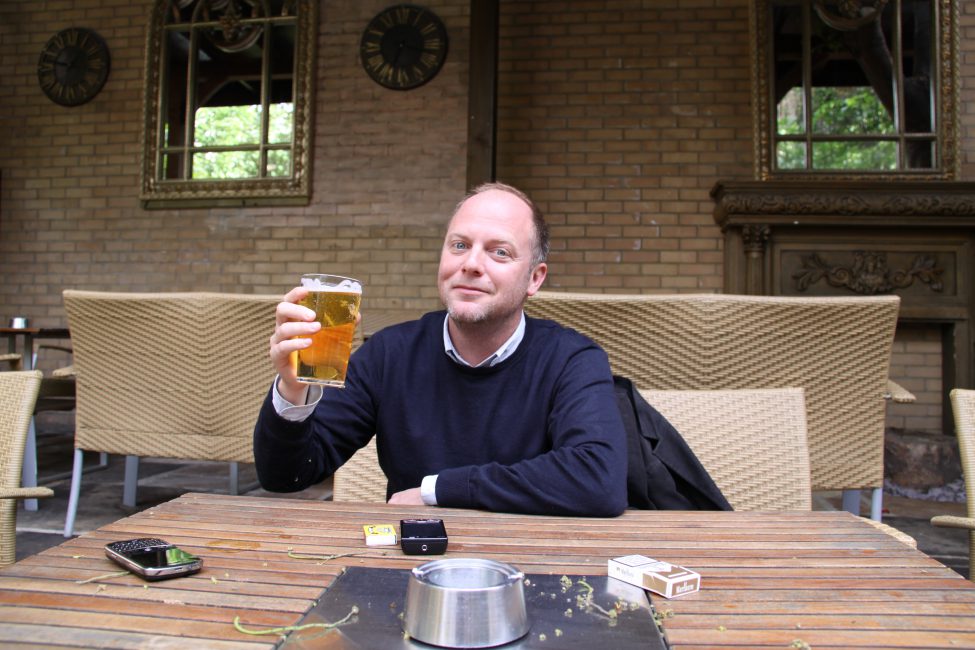 (he's always said that the best ideas happen in the pub)
The business would be run by Cath with creatives James and Pete leading the client side.
Sam Corry and Claire Howes, who've been with the agency for circa ten years, now oversee a team of 30 handling campaign delivery and execution.
View this post on Instagram
The Entertainment Years (2001 – 2011)
The core focus of the agency at launch was the entertainment industry – namely arts, TV, film and music.
(Cath, Pete and James all had entertainment industry backgrounds.)
Early years clients included Legoland, Thorpe Park, Lovebox, Global Gathering, the Red Bull Soap Box, Gumball Rally and Glyndebourne Opera.
We promoted West End theatrical hits like The Producers and Sister Act plus national comedy tours for the likes of Lee Evans and Jack Dee.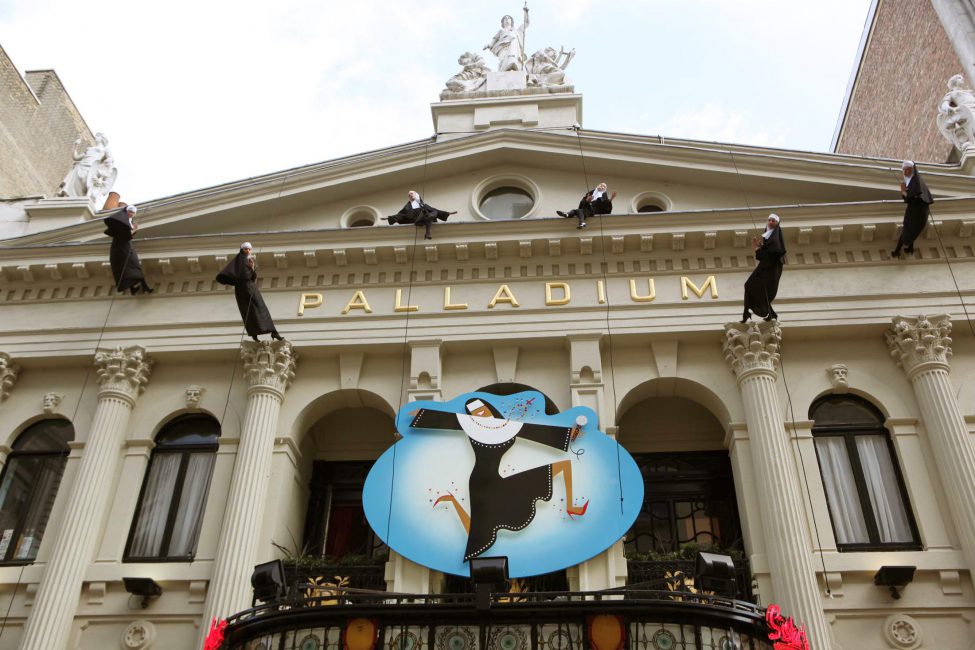 The agency worked with a range of high-profile faces including Robbie Williams (we did his personal PR for four years) , Sir Andrew Lloyd Webber, Sir Richard Branson, Peter Kay, Jimmy Carr and Russell Brand.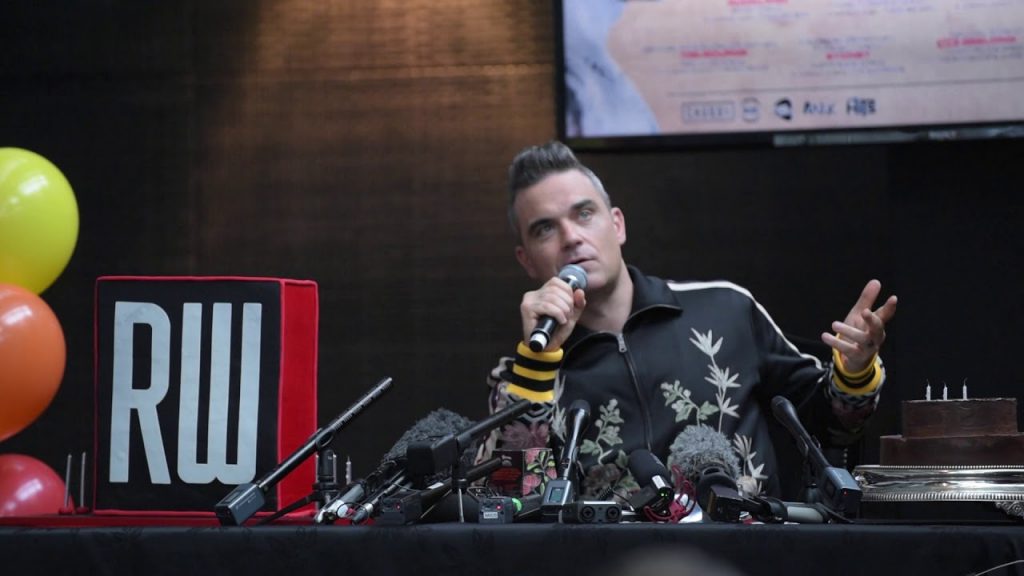 Private Eye hired us to ramp up PR for the magazine, spin off book releases, exhibitions and handle the brands 50th anniversary celebrations.
Cartoon by Private Eye artist Tony Husband.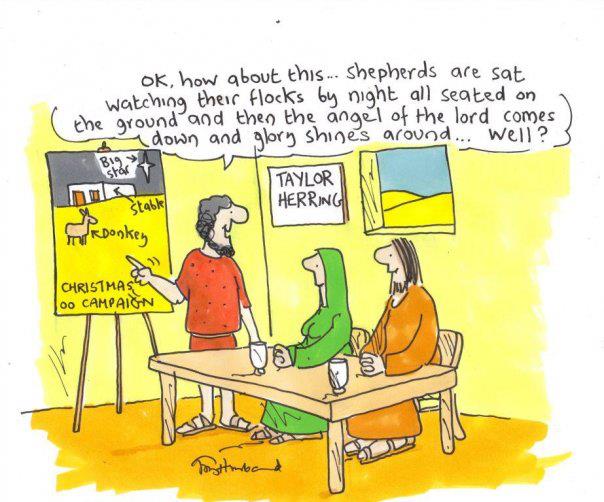 The agency worked with other publishers including The Week (and the launch of Week Junior), Men's Health, Guinness World Records and Viz comic. Our team handled programme publicity and personal PR for Richard & Judy (for five years) and handled promo for their book club.
We promoted Piers Morgan's autobiography The Insider.
For video games publisher Eidos we took Batman: Arkham Asylum to No.1 in the charts and reinvigorated the Tomb Raider brand.
Other clients in the early years included Abbey Road Studios, Virgin Radio, Ultimate Fighting Championship (UFC) and the launch of ping-pong concept bar Bounce.
We won a pitch to run media relations for The National Television Awards bringing in sponsors Heat Magazine and The Sun.
We handled PR for the Edinburgh International TV Festival for many years – including the running of its press office and shaping the programme strategy for the 4-day event.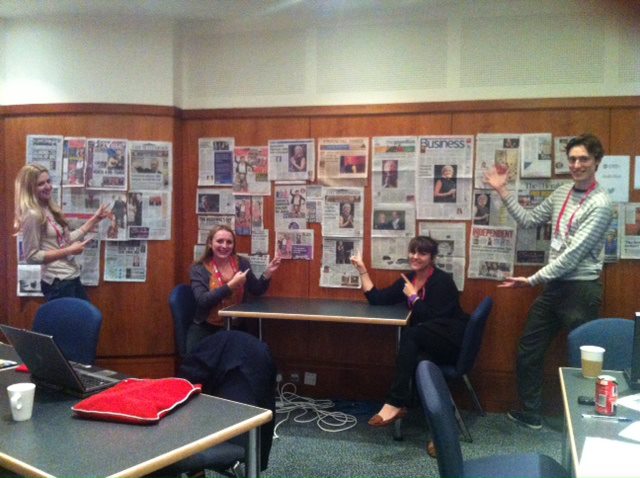 (Jen, Justin, Clemmie and Claire proudly showing off their coverage)
We also worked with two indie start-ups from the get-go – boosting their corporate profiles and elevating the profile of their IP. Daisy Goodwin's Silver River Productions and Liz Warner's Betty TV were both duly acquired by Sony Pictures and Discovery Networks.
Briefs followed from independent production companies including Endemol, Tiger Aspect and Fremantle to raise the profile of long running series and profile raising at international TV markets.
The company won briefs from TV broadcasters to promote a variety of shows spanning drama, comedy and factual entertainment including Big Brother, The Inbetweeners, Derren Brown, Top Gear and Doctor Who.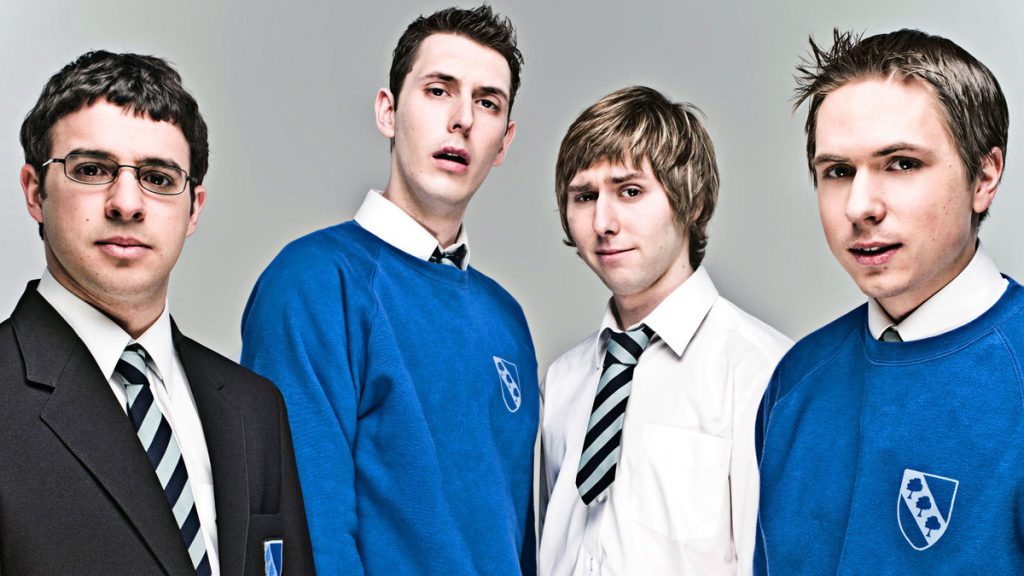 The Inbetweeners boys at our Summer staff party.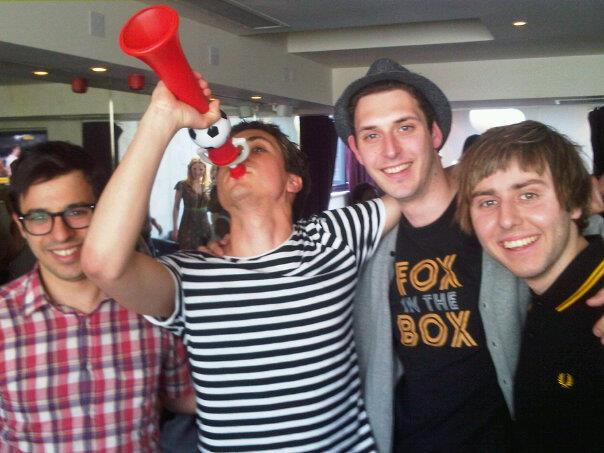 In 2004 we were hired by the BBC and Talkback to run PR for reality TV show The Apprentice – the brief includes media management of candidates and also hosts Lord Sugar, Baroness Karren Brady and Claude Littner.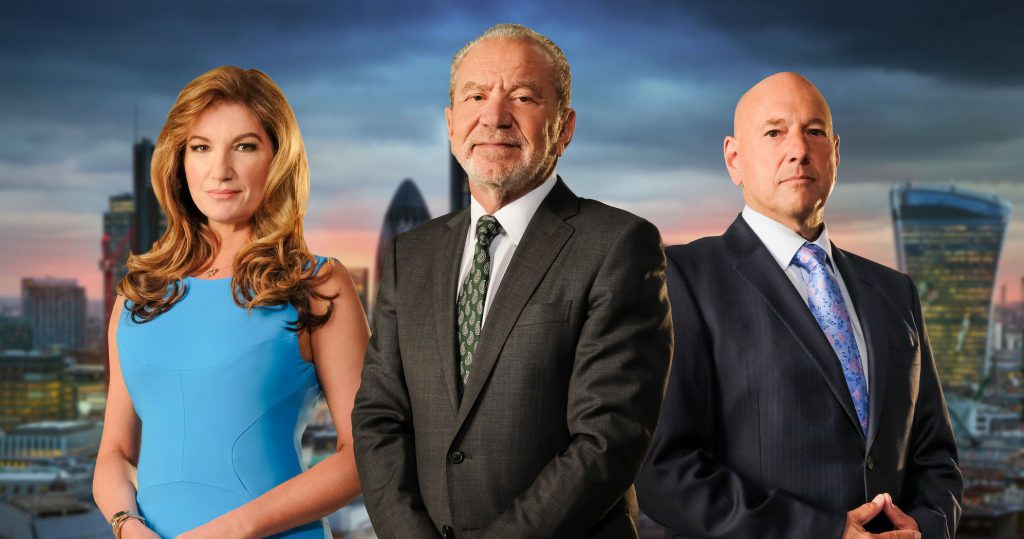 We've looked after the show (now in its 16th year) ever since.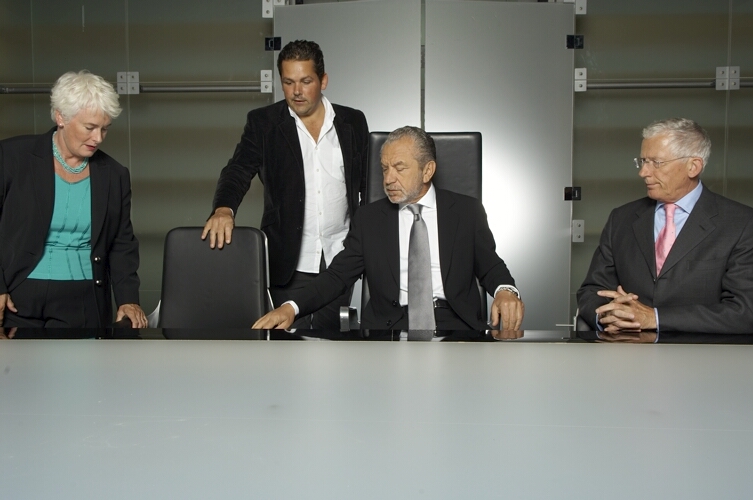 (back in season one – James trying not to get fired)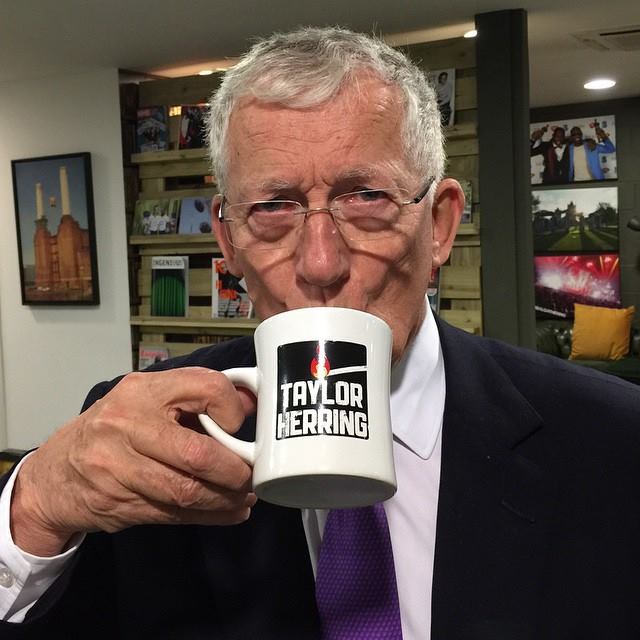 (Nick Hewer on a tea break between media interviews)
In 2005 the Financial Times wrote "Getting Taylor Herring on board is an undeniably smart move – the agency wields a great deal of power in the world of popular culture."
In 2008 the company worked on the promotion of an audacious live ad with Honda and Channel 4 in which sky diving acrobats spelt out the word HONDA above the skies of northern Spain while in freefall.
The agency's move into television coincided with the explosion of multi-channel TV rollout with dozens of new specialist channels launching on Sky and other platforms every year.
We knew that a creative approach was required to make sure these new channel brands were going to grab attention in market dominated at the time by 'the big 3' – BBC, ITV and Channel 4.
This would prove to be a pivotal decision for the long-term future of the agency.
Quickly Taylor Herring became notorious for its public art/ad installations and headline grabbing stunts – famously;
Installing a towering statue of Jane Austen's Mr Darcy in the Serpentine to launch UKTV's Drama channel.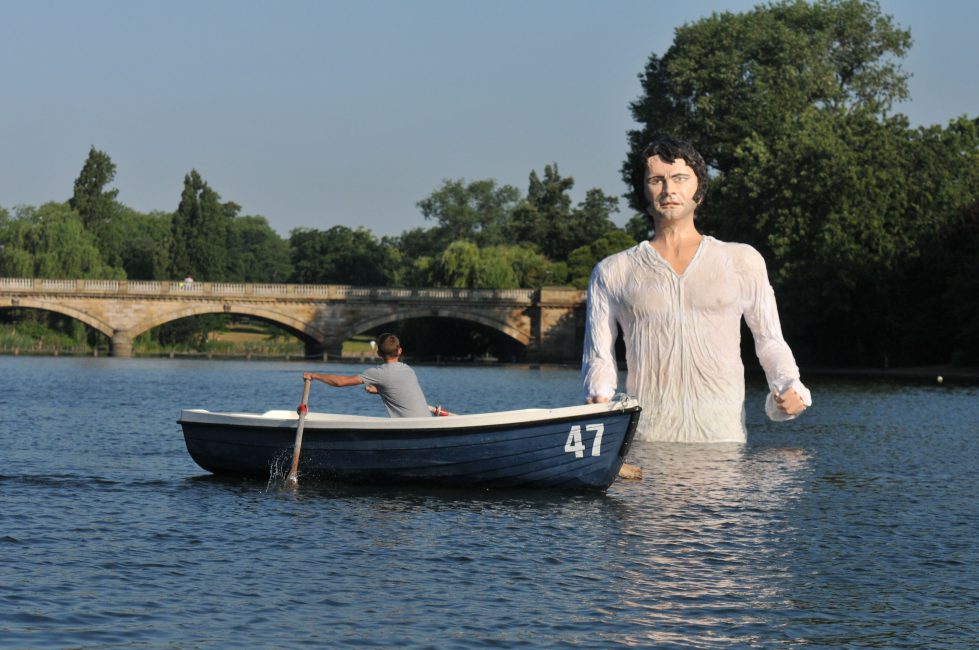 (thank you Elaine, Justine, Zoe and Gem – UKTV have been our longest standing client)
Creating a stunning dragon skull sculpture on a Dorset beach to promote the launch of Game Of Thrones.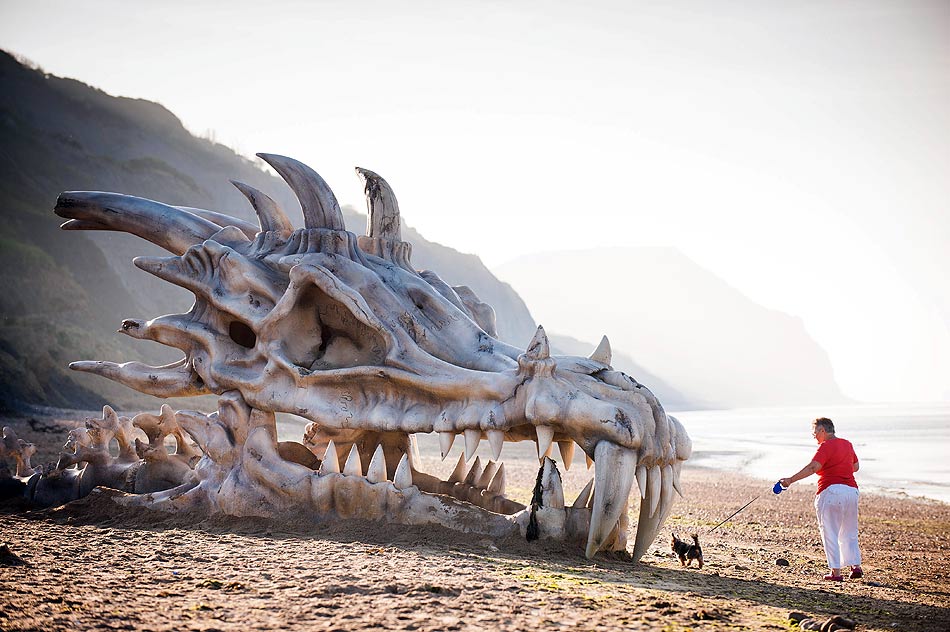 (h/t Ben, also other Game Of Thrones work here)
Staging a spectacle for magician Dynamo to walk across the River Thames.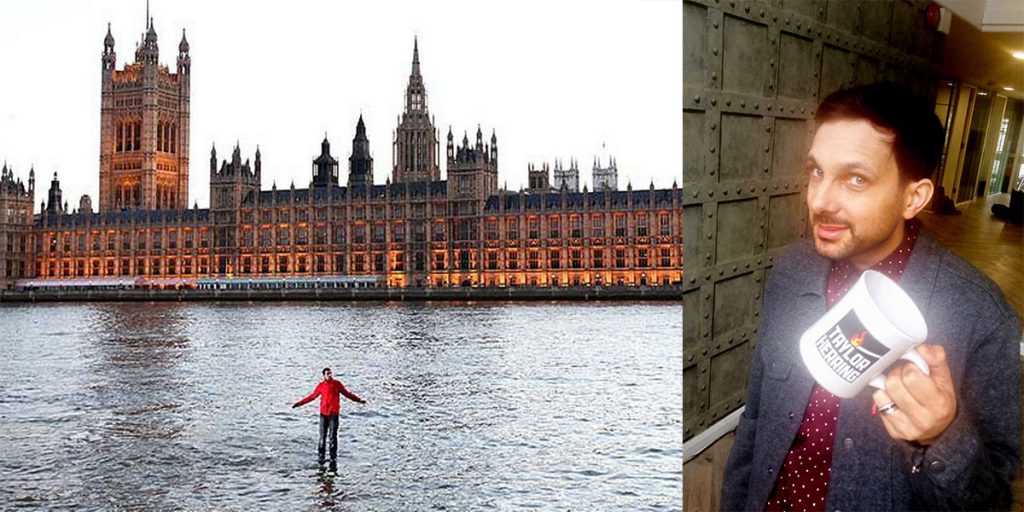 …and unleashing a lifelike animatronic polar bear which roamed the streets of London to promote arctic thriller Fortitude on Sky Atlantic.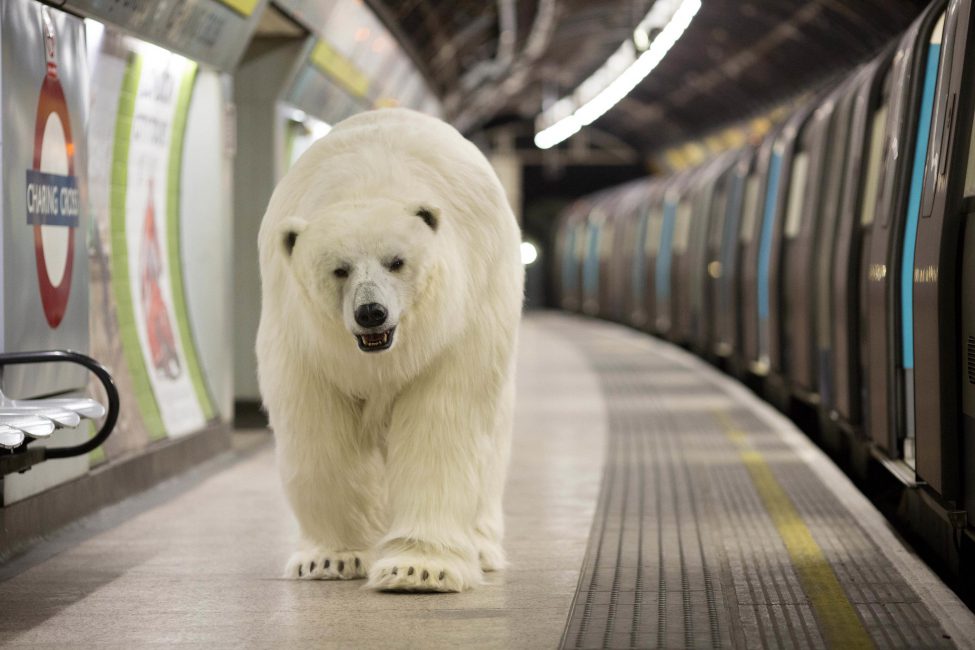 (thank you Jane)
It caused quite a stir back at the office too.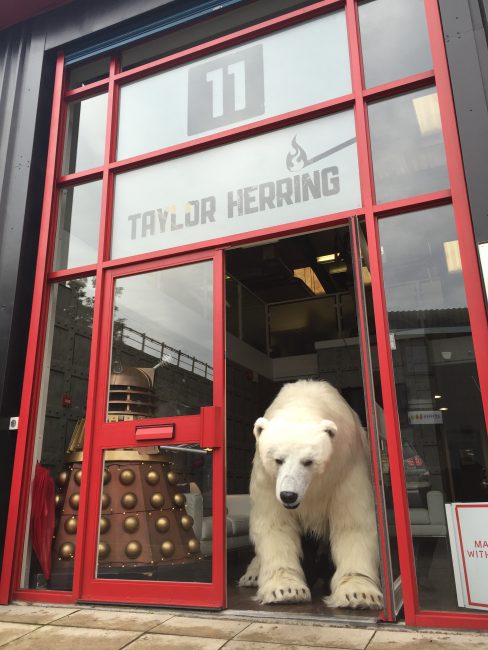 Our Move To Consumer Brands 
Our eye-catching activations for the entertainment industry caught the attention of other brands and paved the way for us to break out into Consumer PR.
But we'd need to get our act together.
We bought an office off Ladbroke Grove – stripping out an old industrial unit to create a vibrant, open plan space.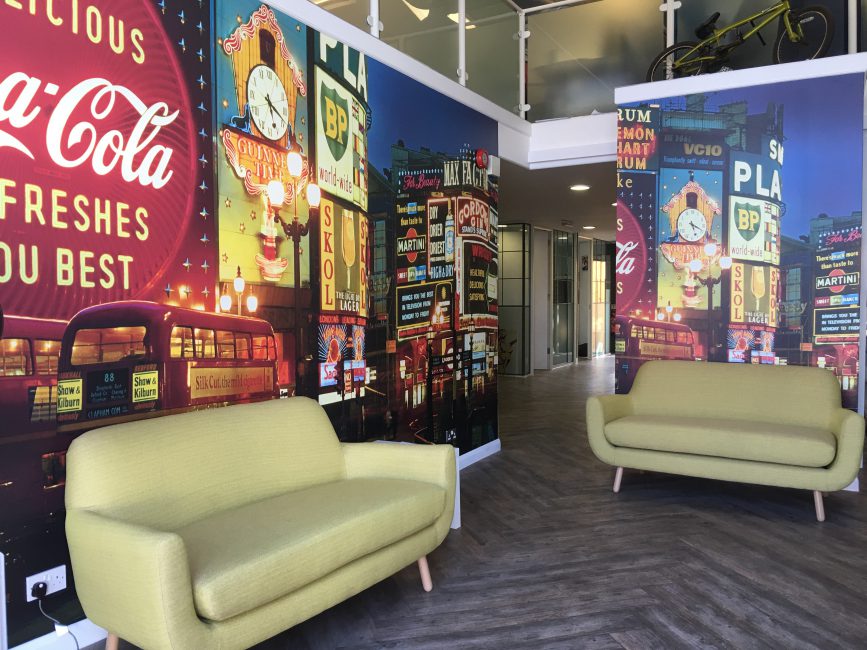 Cath designed the office and used loads of reclaimed timber in the design – our boardroom table is made from scaffolding planks and magazine racks and shelving fashioned from forklift truck pallets.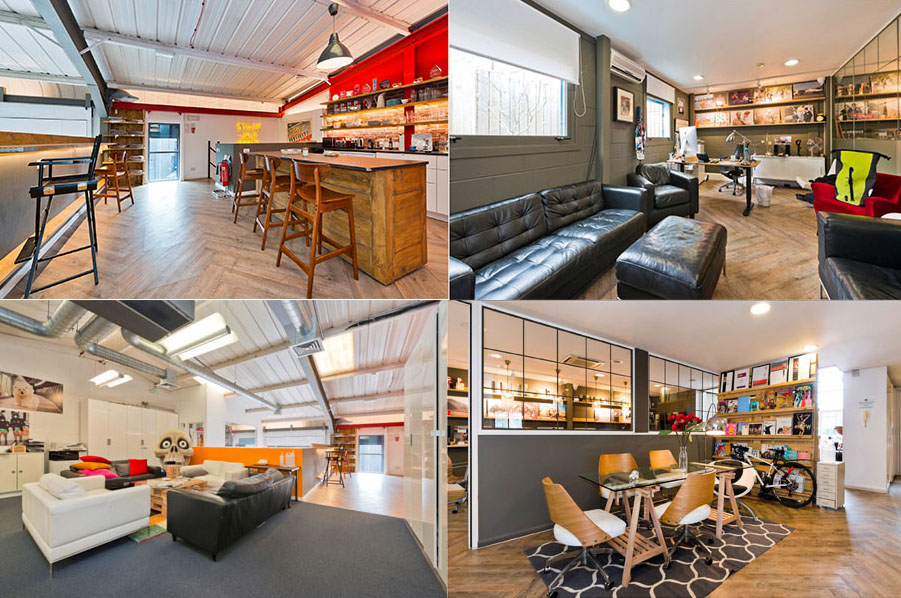 Dogs would be most welcome.
View this post on Instagram
We locked ourselves in the board room – no-one would be allowed out till we'd agreed a few core principles.
Firstly – what our sweet-spot client would be. We landed on 'Bold, Enlightened, Challengers'.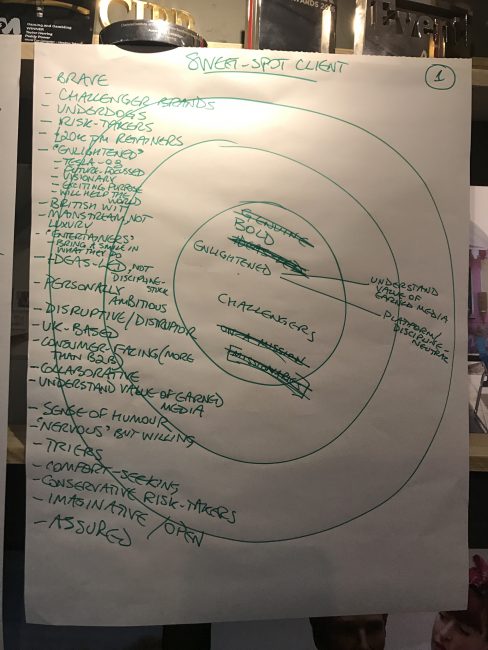 We also pinpointed the mindset and personality of the talent we knew we needed to hire – 'Smart, Entertaining, Adventurers'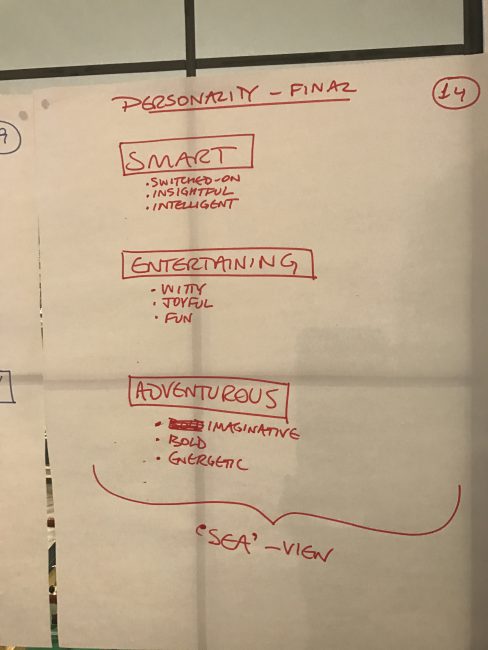 We mocked up some recruitments ads with ridiculous job titles – to see whom they'd attract.
Metro and many others covered our story – and the applications came flooding in.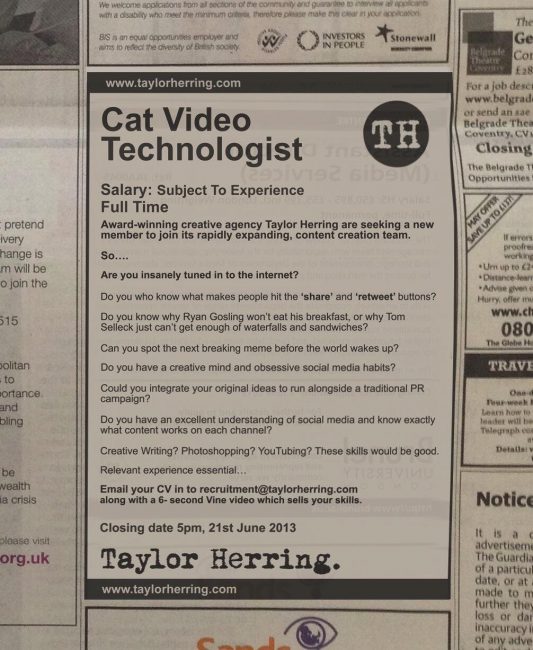 We deployed guerilla recruitment tactics at industry awards events and conferences.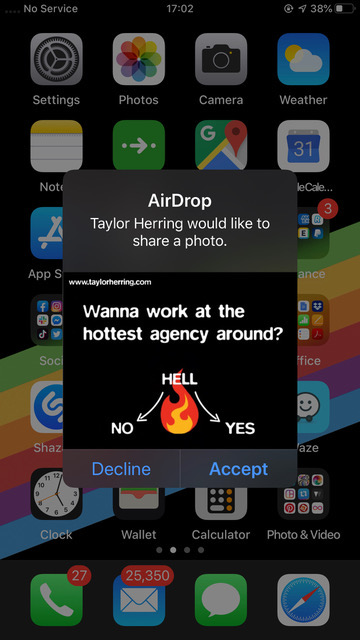 And got our name out there at Cannes.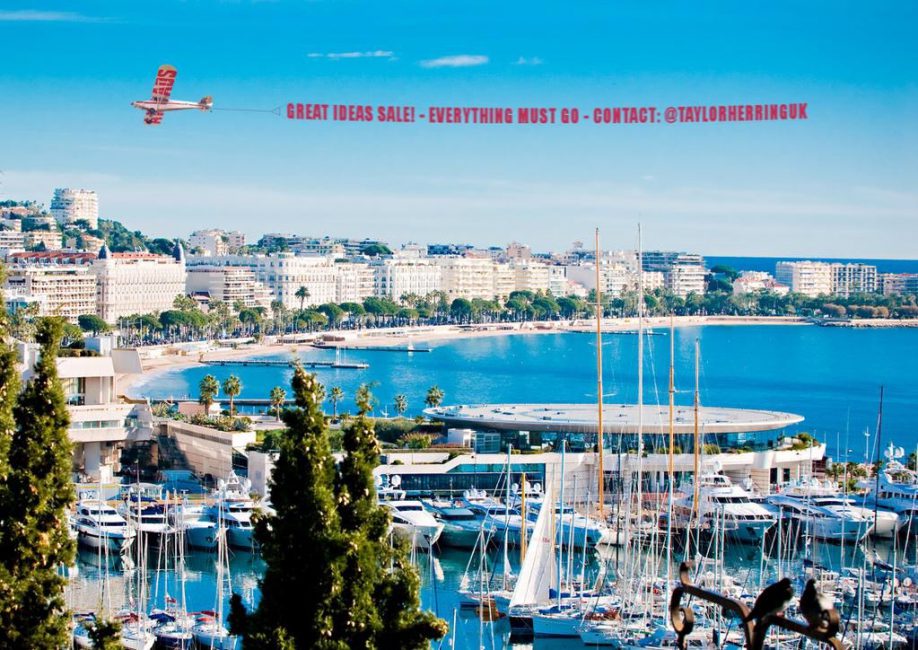 Cath spoke at various leadership events including Mothers @ Work.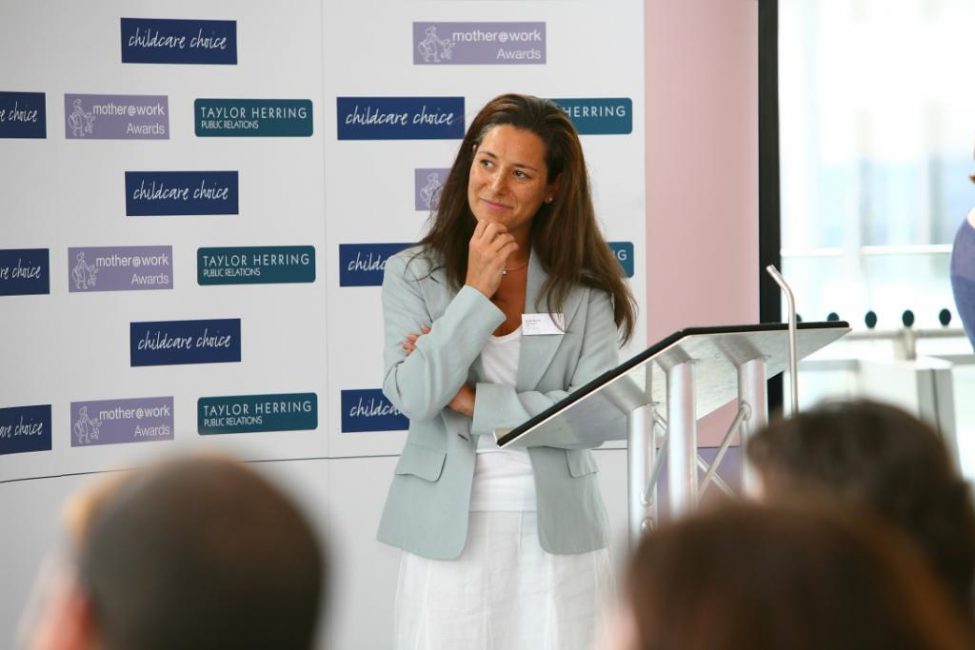 We started entering awards – for two years we won sweet FA but then…success.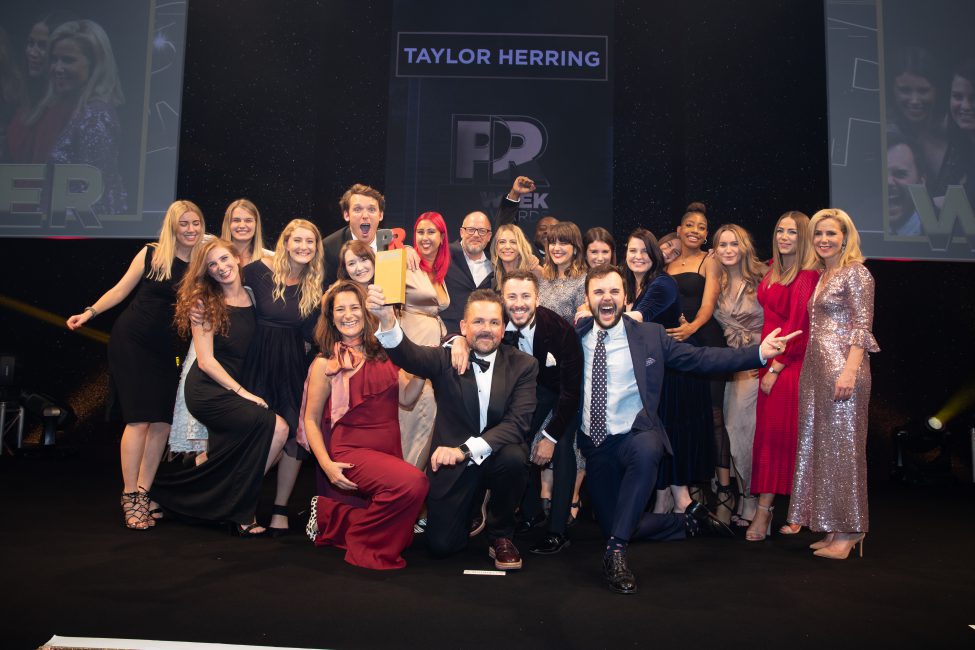 We got a call from the new CMO and 'Head Of Mischief' at Paddy Power who wanted to stand out from sports betting crowd with a mischievous approach to brand communications.
Over the next few years, we'd delivered a series of memorable campaigns for the bookmaker including installing a jockey on the Uffington White Horse landmark ahead of Cheltenham Races.
(thank you Ken, Paul, Harry and Lee)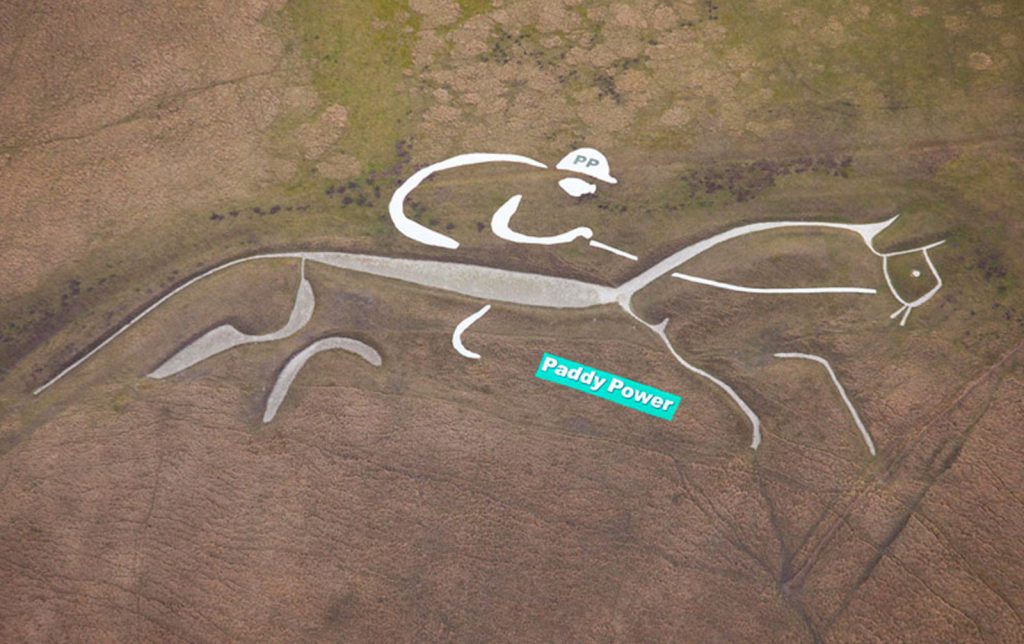 We hired Professor Stephen Hawking to author a scientific research paper on how England might win a World Cup…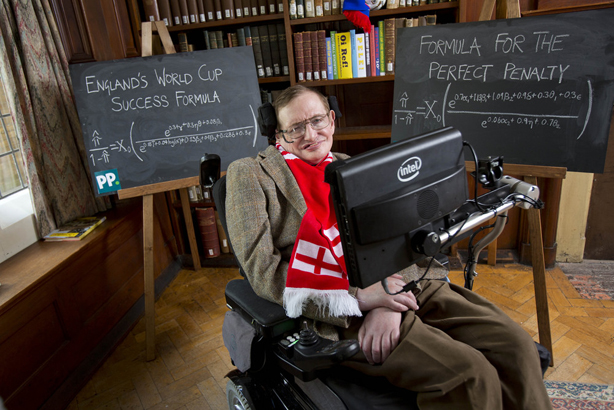 …and we gate-crashed ITV's Brit Awards disguised as Daft Punk.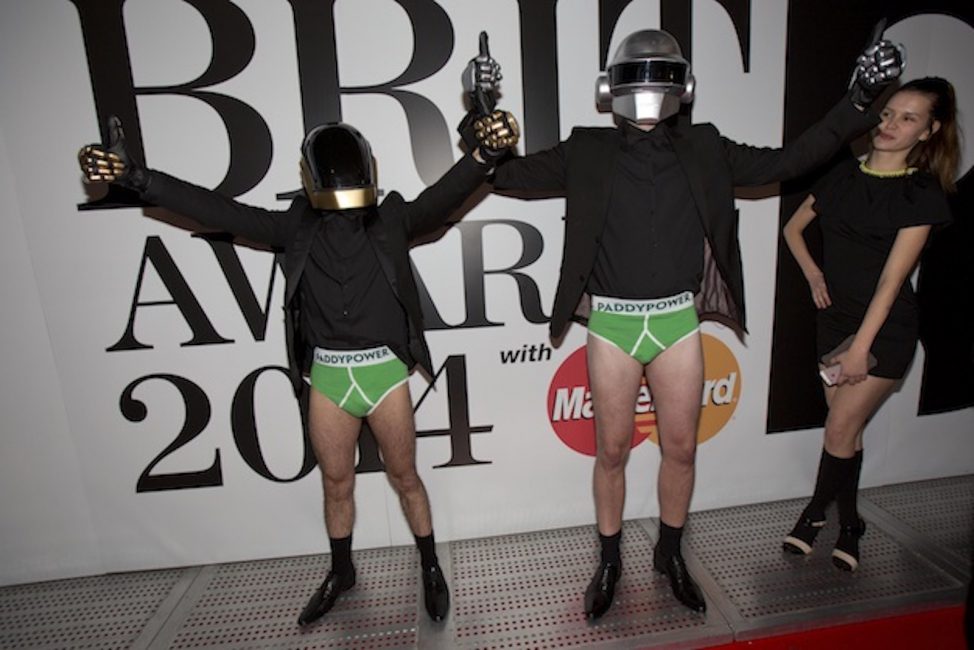 (Our very own intrepid Sam Corry is the 'punk' on the left – shortly before they were dragged out by security)
Our team delivered global coverage for the brand by coordinating a stunt to sky-write customers Tweets in the clouds above the Ryder Cup golf course in Illinois (U.S.A).
The agency continues to work Paddy Power today.
Greggs has become a case study client for the agency.
(thank you Fiona, Neil, Hannah, Ian)
Back in 2015 the high street chain had been struggling to cut through the noise of the burgeoning competition and a disruptive approach to comms was required.
Over a five-year period, we helped deliver 'national treasure' status for the brand while also driving record sales and boosting footfall.
Campaign highlights included launching a concierge card with rapper Stormzy, Valentine's Day dining, a Greggs Diet plan, going undercover at a food festival under the guise of elite eatery Gregory and Gregory and the creation of a Greggs advent calendar.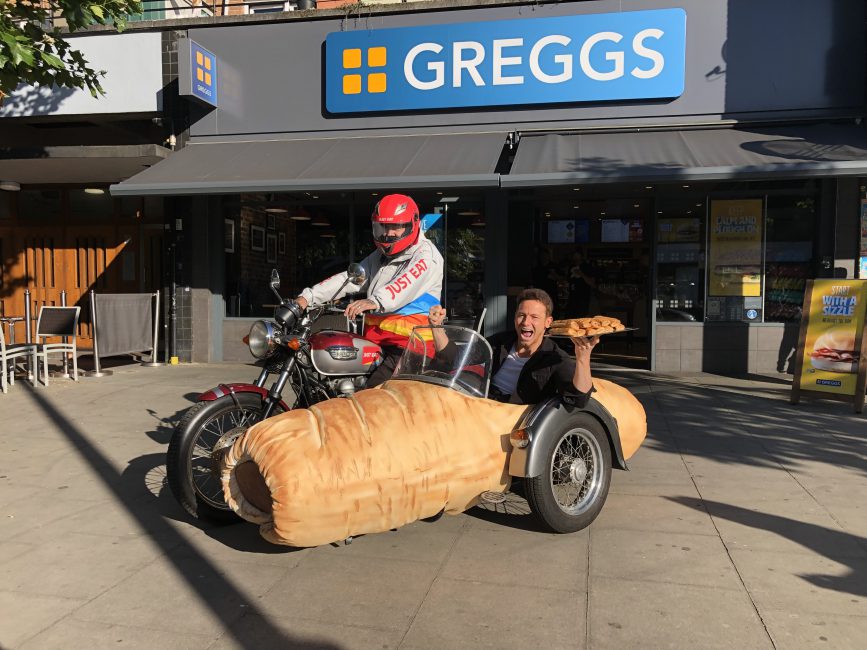 The work has won over 20 major industry awards including The Drum's Grand Prix and Marketing Week's Brand of The Year.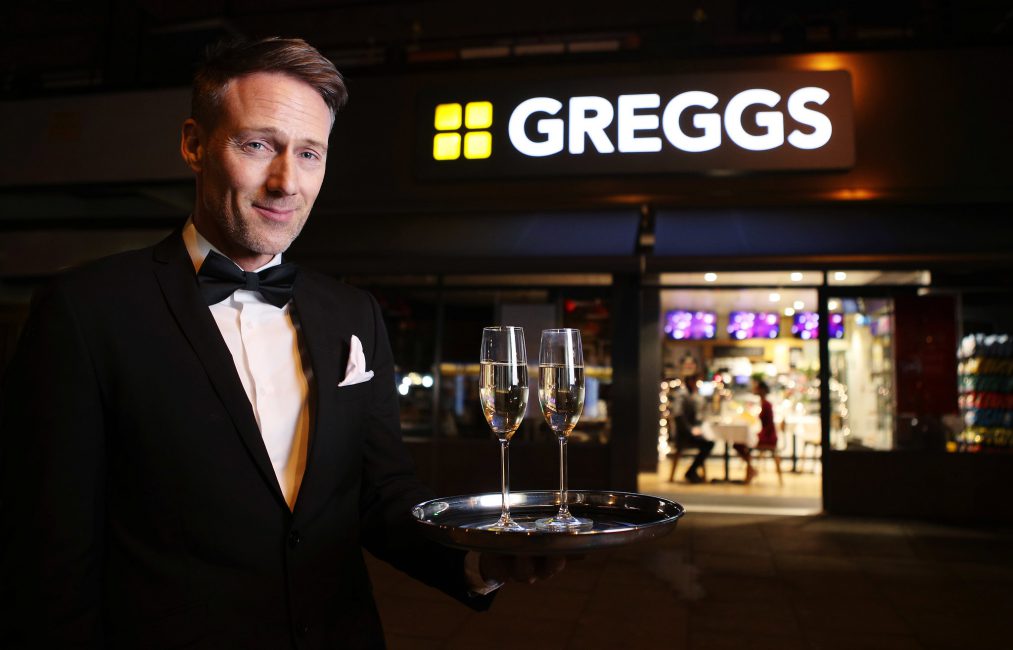 We became the first PR agency to win The Drum Marketing Awards Grand Prix.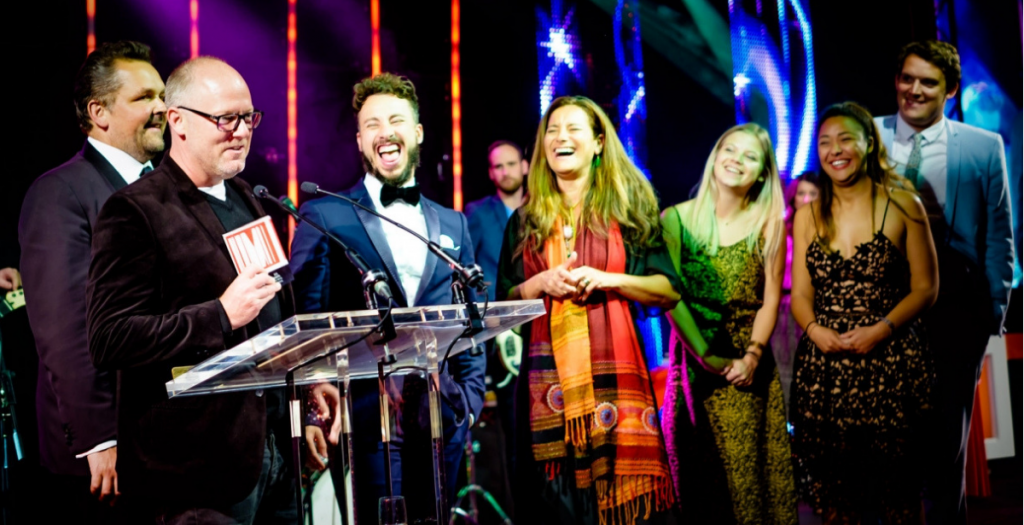 While Taylor Herring has never had a business plan per se –  we've always been guided towards making distinctive work that makes us bounce out of bed in the morning.
Delivering campaigns that would become national talking points.
When it comes to deciding which client to work with we seek out like-minded brands with shared goals to deliver exciting, disruptive campaigns and do things differently.
Crucially this mindset has allowed us to stand out from the consumer PR agency pack and, as one client said, to create 'a new genre of PR.'
We've always stayed true to our passions of creating fun, memorable campaigns and a core belief that the best PR shouldn't feel like PR at all.
Some of our favourite innovative activations have included the creation of the world's first amphibious ice cream van for Cadbury's…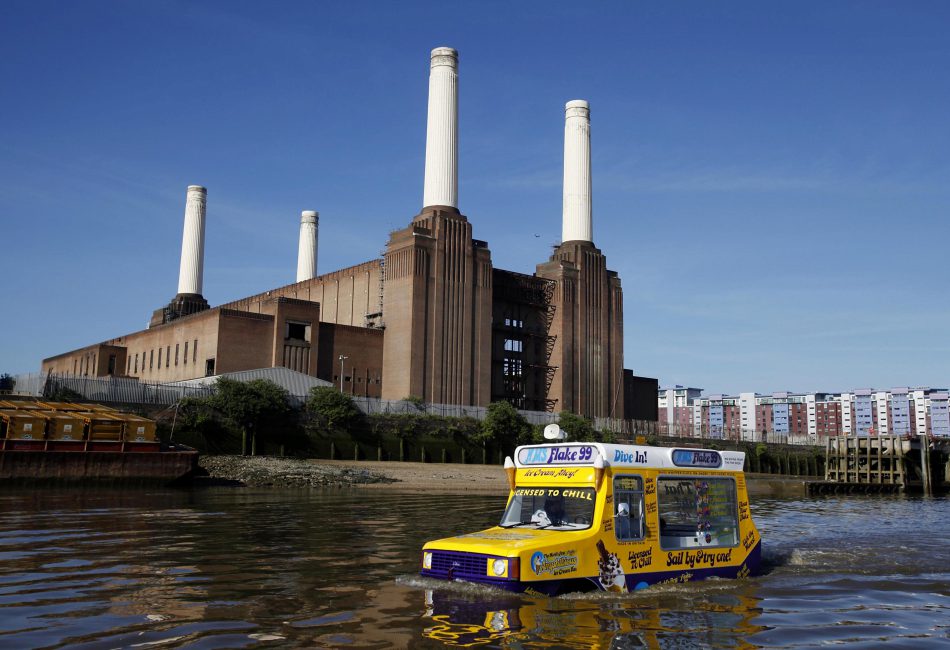 …producing a BMX ballet (Whistl), staging an opera in a supermarket (Sacla), creating a tweed suit for a racehorse (William Hill) and transforming an entire supermarket into an ice rink (Iceland Foods).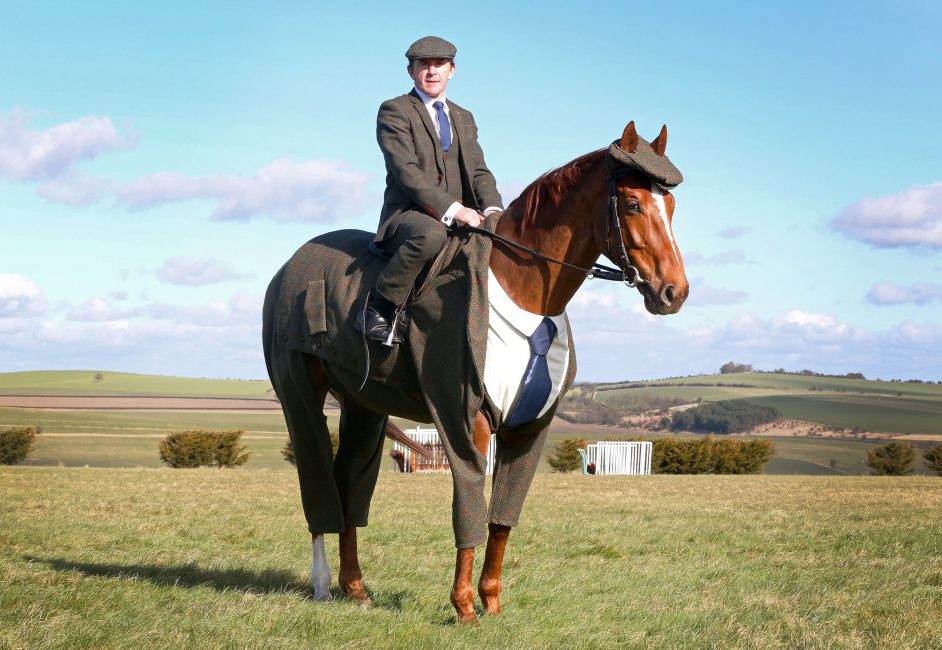 Kudos came in 2016 when James and Pete were invited to give a keynote speech (entitled 'Entertain Or Die') on the opening day of the Cannes Lions International Festival of Creativity.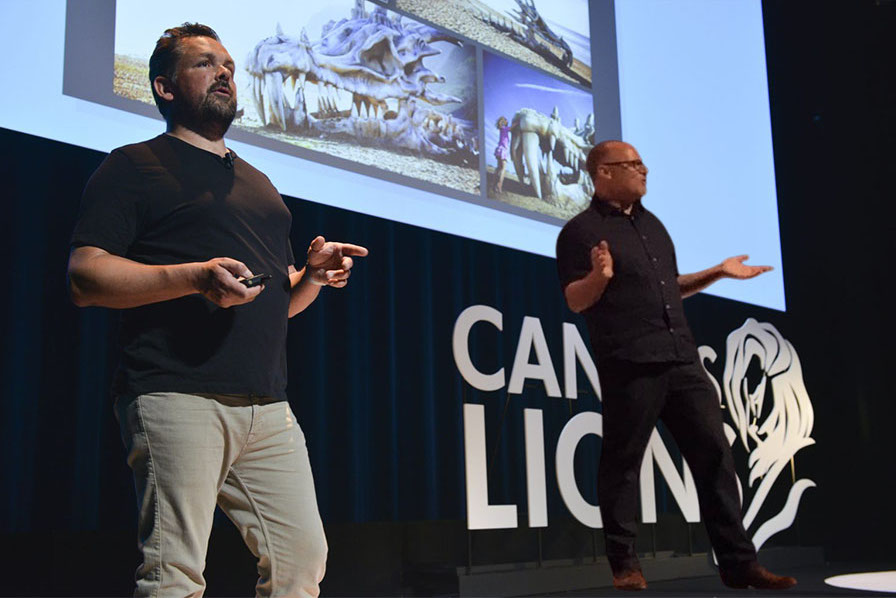 The agency became the talking point of the week-long event as our animatronic polar bear casually strolled the Cannes beaches and conference corridors sporting a chunky 'Taylor Herring' medallion on a gold chain.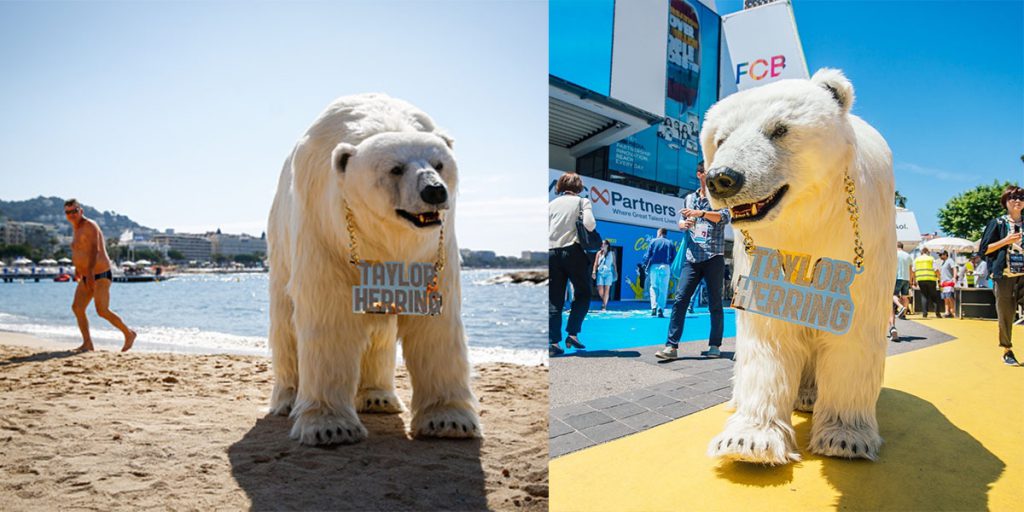 As organic reach became a challenge on social channels, we sensed a strong desire from clients to create integrated campaigns that could play across earned and paid channels.
This would necessitate creation of a content production division and prompted us to launch St Marks Studios which would offer affordable, fast turnaround video production, photography, design and events capability.
The agency's first major integrated brief came in 2016 from electronics giant Samsung (who had strong desire to bust out of the tech pages into consumer and lifestyle media) with a creative approach that could play across all their marketing channels.
(thank you Rachel, Ash, James, Tom and Amy)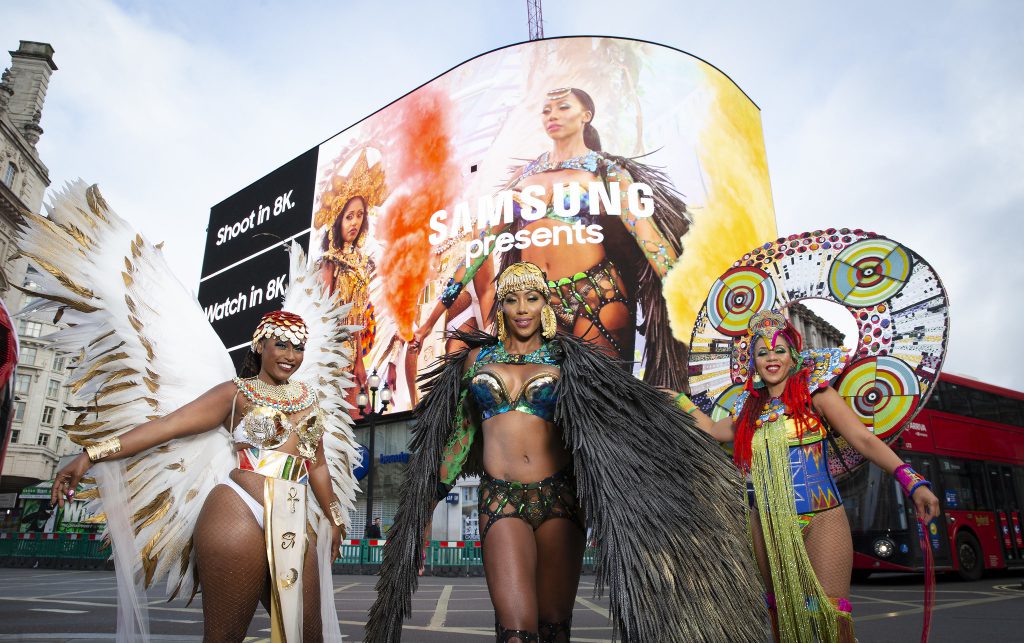 Over the last five years we've won over 30 major awards for the integrated work which has included hiring Hollywood composer Michael Nyman to create an original 73-minute piano piece to accompany the wash cycle of a QuikDrive washing machine (and our first evert TV ad), staging a secret gig with popstar Lewis Capaldi for an ITV ad-break takeover (all shot on a Samsung S20 smartphone) and a lockdown collaboration with Notting Hill Carnival which drove global coverage.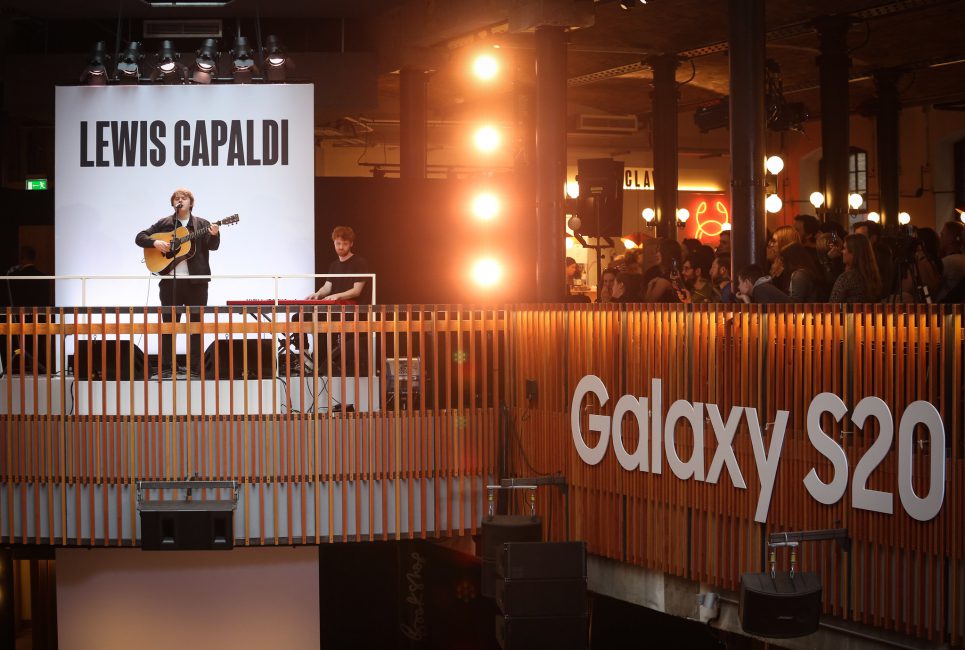 Our creative work has been executed in markets across Europe and in 2019 won the Drum Marketing Award's Grand Prix.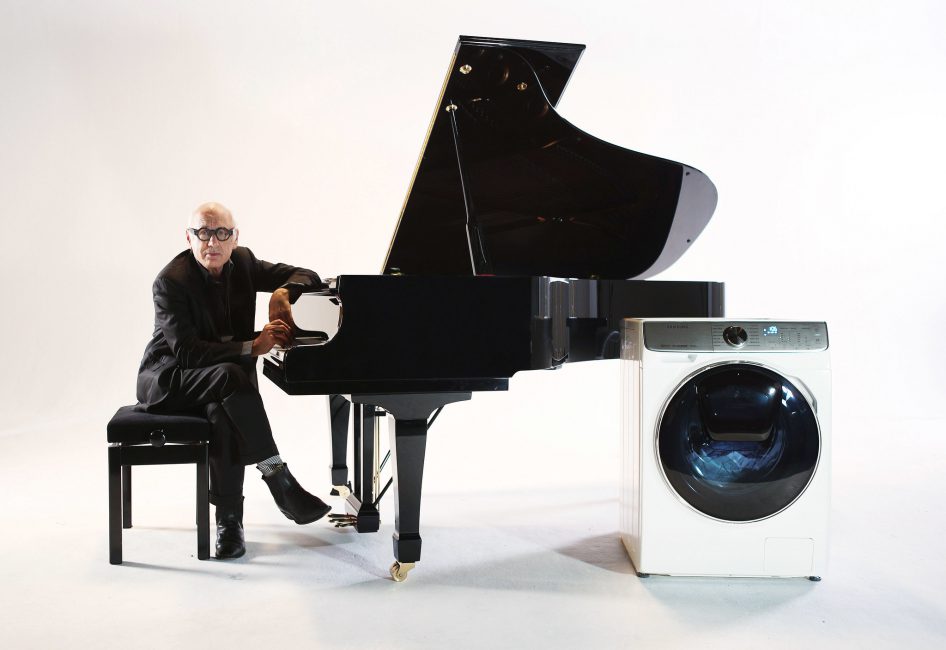 Europe's biggest airline easyJet was a second significant win for the agency in 2016.
(thank you Anna and Paul)
Since then, we've elevated the profile of the brand in markets across Europe with a brief to promote their family friendly credentials.
The 'Flybraries' literacy campaign is all about getting kids hooked on a book at the start of the Summer holidays. Now over 300 planes carry books in their seat backs for kids to borrow in-flight – on landing they can download digital copies via the app.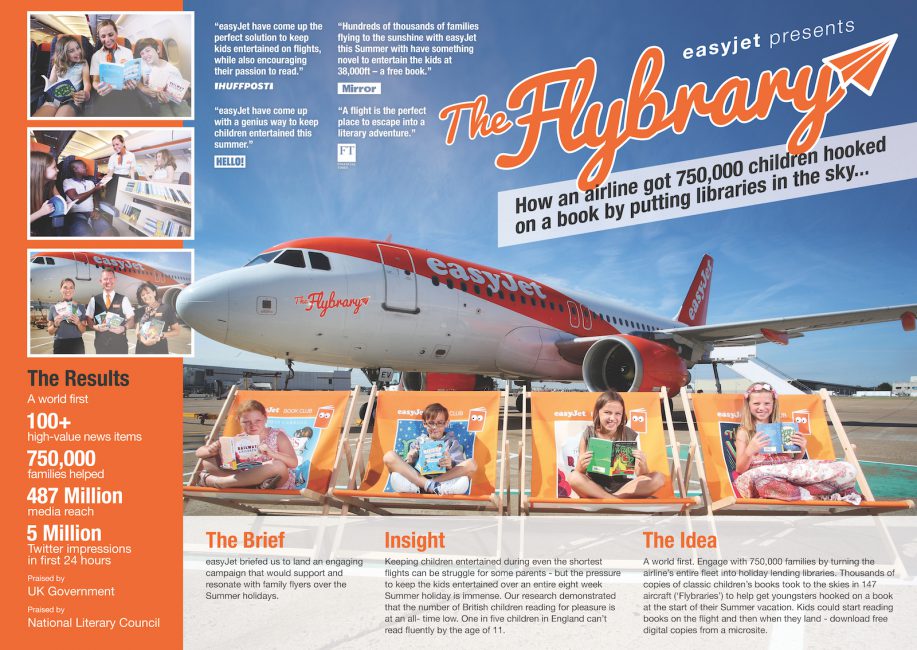 Taylor Herring have also been leading a recruitment drive to attract more female pilots into the business and helped the airline smash their targets.
We also played a key role handling crisis comms for the airline throughout the pandemic.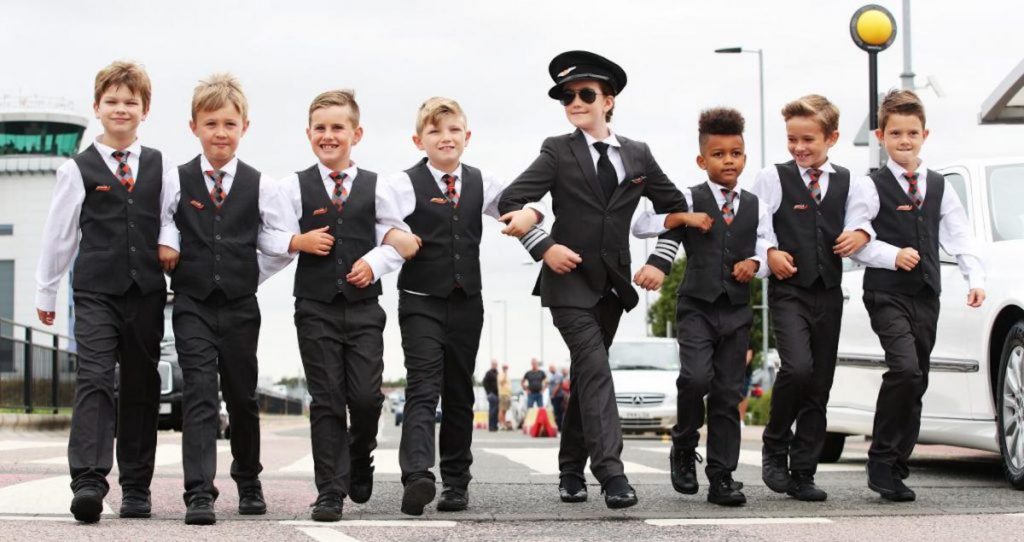 We've worked for Beano since 2017 – driving newsstand sales for the comic and traffic to their online brands.
Memorable campaigns included issuing a cease-and-desist order to Jacob Rees-Mogg MP for attempting to 'pass-off' as Beano character Walter and the lockdown launch of BeanOLD – their first comic for adults.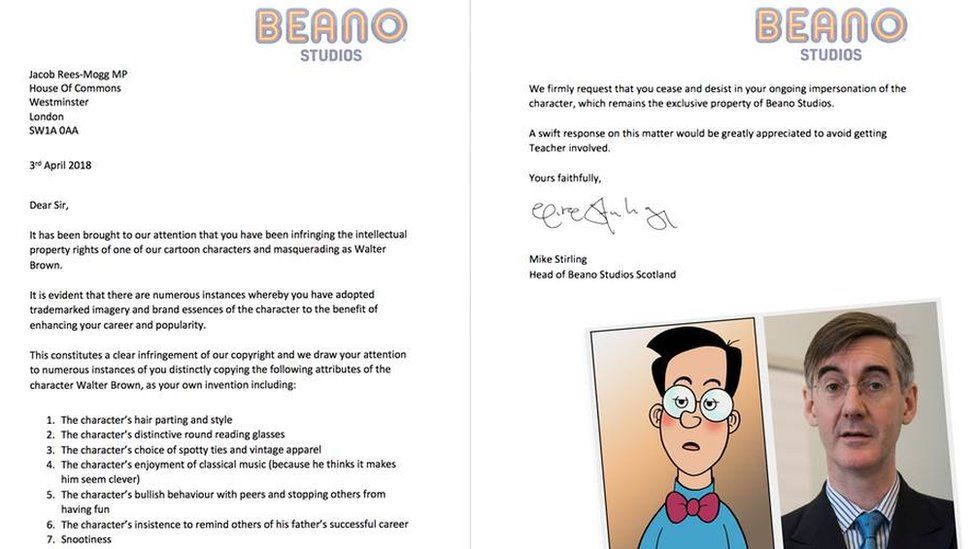 In 2018 we won three Cannes Lions for our work on Iceland Food's palm oil-free campaign which involved a collaboration with Greenpeace.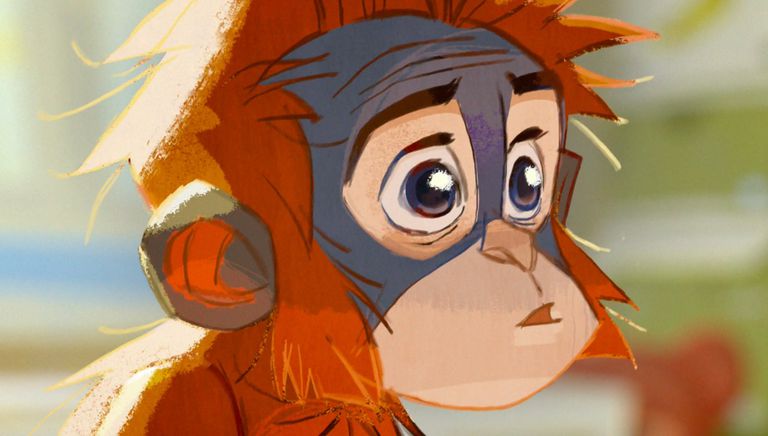 Taylor Herring 2.0
Taylor Herring is an award-winning, creative, PR, social media and influencer agency which delivers solid business outcomes for our consumer brand clients through smart thinking, creativity and innovation.
Commercially driven we deliver long-running PR and social media campaigns as well as eye-catching launch moments for our clients.
(Humble brags incoming..)
We've won more PR Week awards than any other agency in the past decade and won Campaign Magazine's Agency Of The Year twice in the last three years.
In the past three years we've scooped three Cannes Lions awards and Agency of The Year in seven unique awards competitions – including PR Week, The Drum Marketing Awards, CIPR, PR Moment and The Sabres.
2020 was a massive challenge but we did some good work  – you can read about all that here.
View this post on Instagram
True to our roots the agency continues to work with entertainment brands and counts Disney, Sky, BBC Studios, Beano, YouTube, UKTV and the Ivors Academy amongst its clients.
Major growth has come from our creative, integrated approach to brand communications and yielded a stellar client list including Asahi Breweries, Autotrader, Coca Cola, Comic Relief, Diageo, easyJet, Just Eat, Iceland Foods, Kellogg's, McVitie's, NatWest, Paddy Power, Premiership Rugby, Purplebricks, Quorn Foods, Subway and Samsung.
70% of our client work is on a retained basis – we deliver full service press office, social media creative & strategy as well as deliver high impact eye catching moments for product launches.
We're unashamedly mainstream and populist – we don't make work for the Shoreditch bubble or to win plaudits from Adland.
We have a dedicated creative and strategy dept as well as award-winning production capability for video, branded content and events.
The agency's influencer division has gone from strength to strength in the past 12 months we've run successful collaborations for Subway, Sky, McVities and Kelloggs.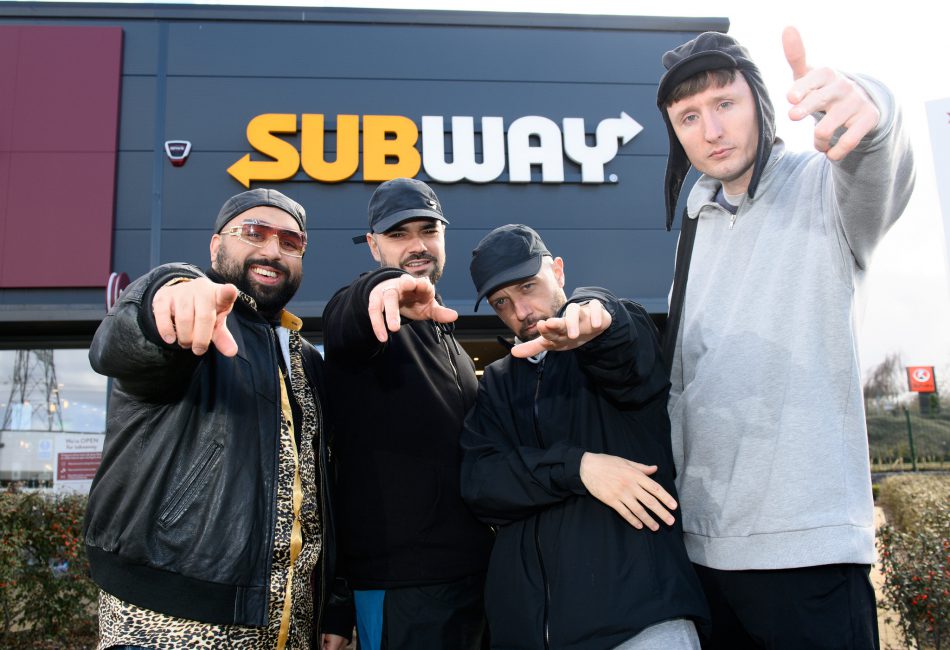 Last year PR Week shortlisted us for 'agency of the decade' noting "Arguably more than any other agency Taylor Herring has helped redefine brand PR over the past ten years.'
Fostering an awesome company culture is essential to delivering great work.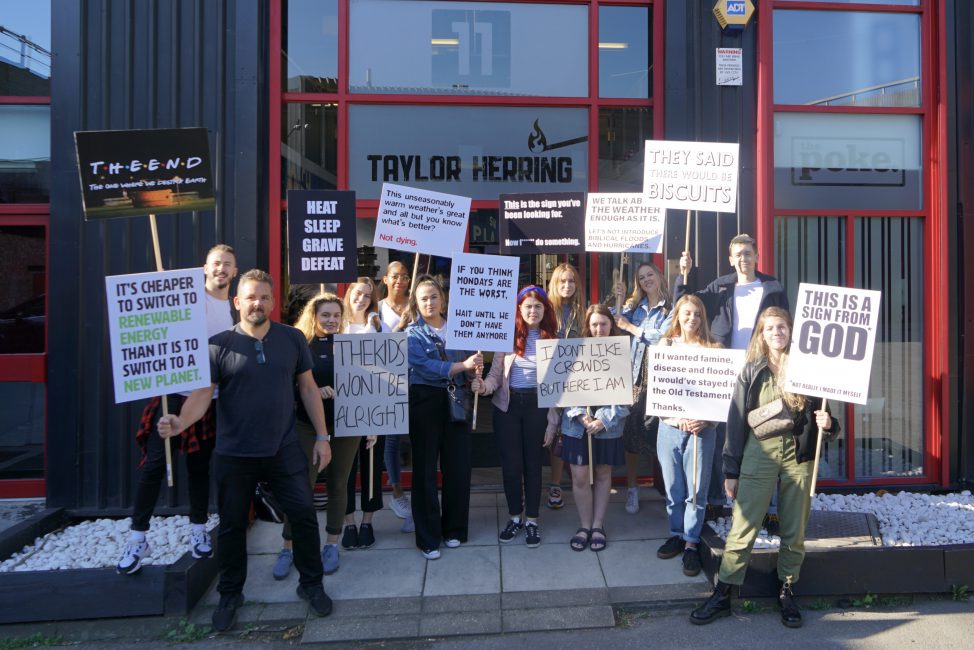 We've created a warm, vibrant work culture to bring out the best of team talents – with a big focus on mental wellbeing, training and continuous personal development.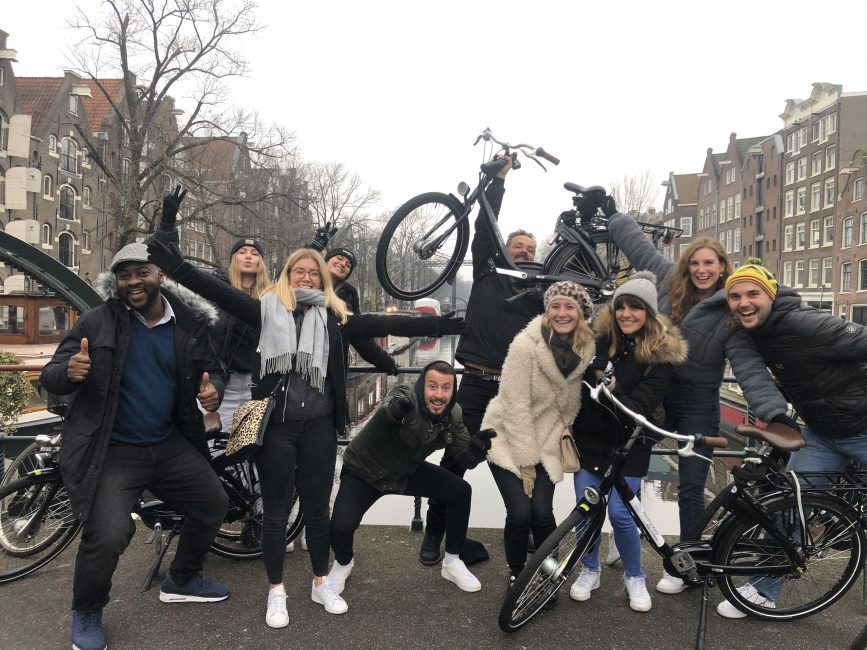 We've earned a formidable reputation for our staff events;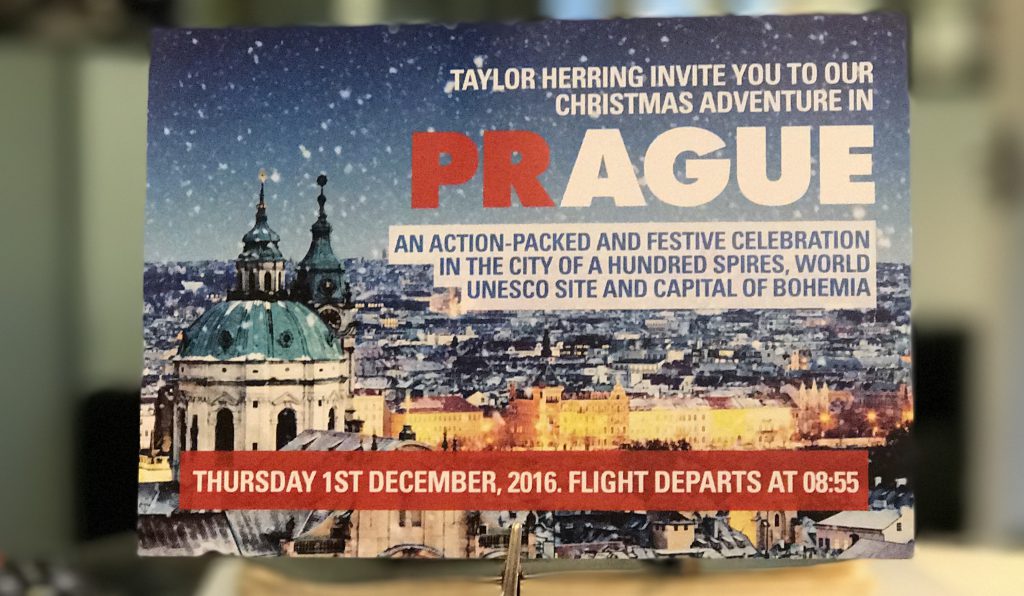 ….which have included an office Winter Olympics in Zermatt, events at Cannes Lions, Christmas parties in Stockholm, Prague and a Highland Games tournament in Scotland.
Check out our 2019 trip to Amsterdam.
We've run talent shows "Taylor Herring's Got Talent', sports days and trips to exhibitions and shows.
Across the Summer months we'd run a BBQ 'Grill-Off' competition – each week two members of staff step up to the challenge of cooking a themed lunch for the whole agency.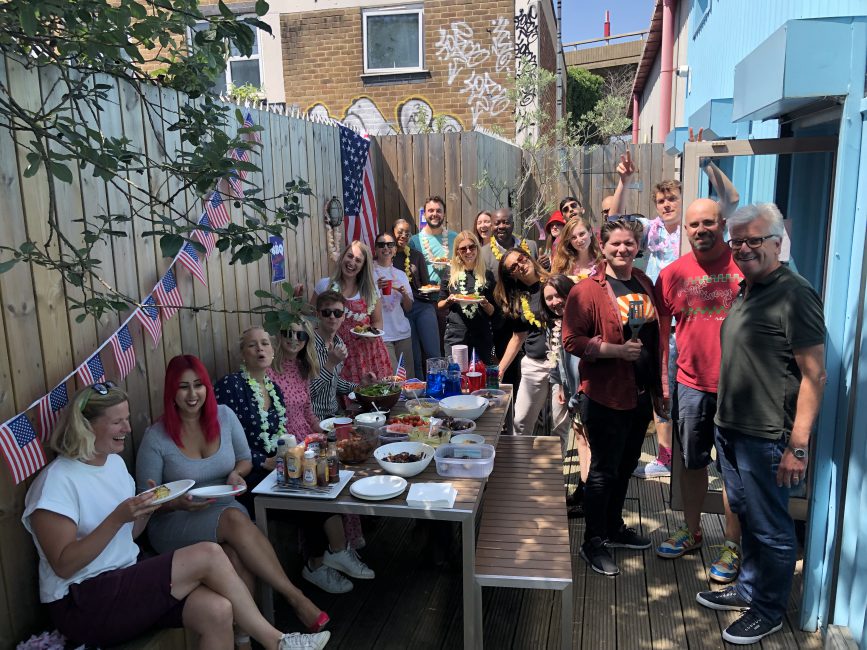 A couple of years ago we made our own Christmas tree 'meme baubles' for the agency tree.
View this post on Instagram
We love bringing creativity into everything – from press releases;
View this post on Instagram
To media mailers;
View this post on Instagram
We've funded and co-authored a course at Brixton's School of Communication Arts – which awards places to non-University educated students from diverse backgrounds to help them get a foot on the creative industries ladder.
View this post on Instagram
The agency has worked on a pro-bono basis for many important causes and charities – these have included Crisis, Deki, the Halo Trust, Choose Love, the Grenfell Tower Appeal, the Tsunami appeal and the Ovarian Cancer Trust.
Our team have fundraised for a wide range of charities.
View this post on Instagram
View this post on Instagram
View this post on Instagram
In April 2021 we joined the creative agency super group – Publicis.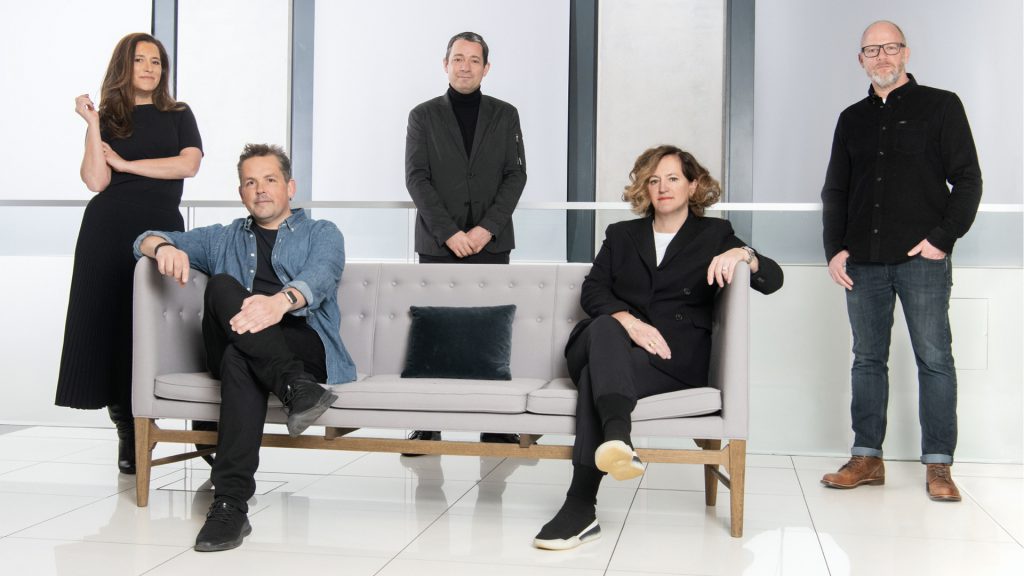 And in line with growth plans we've been busy snapping up some brilliant new talent.
Taylor Herring appoints creative director and funds BAME scholarships: https://t.co/6hFPW8HAHB #pr @TaylorHerringUK pic.twitter.com/iGBhvKqLVm

— PRWeek UK (@prweekuknews) March 10, 2021
.@TaylorHerringUK hires former Guinness PR chief: https://t.co/ipvmRG2QBE #comms pic.twitter.com/7Q4VYwKQI7

— PRWeek UK (@prweekuknews) February 4, 2021
Creating great work takes nerve, graft, and a high level of agency/client collaboration.
The case studies on our website are a testament to our client partners who want to stand out from the crowd and have a huge amount of fun making it all happen along the way.
Over the past 20 years many of our foundation clients and staff have stuck with us and supported us through the hard times including the Great Recession of 2008-2009 and the Coronavirus Pandemic of 2020-2021 and we're incredibly grateful to all of them.
P.S We've got exciting an ambitious plans for next year and are HIRING at all levels.