How we launched W.K Kellogg by Kids.
The Brief
Britain's favourite breakfast brand Kellogg's came to us looking for a campaign that would create awareness of their new kids' cereal range, amongst press and parents alike.
W.K Kellogg by Kids is the first children's product from the cereal maker to include fruit and vegetables.
Uniquely the product and was created by kids for kids.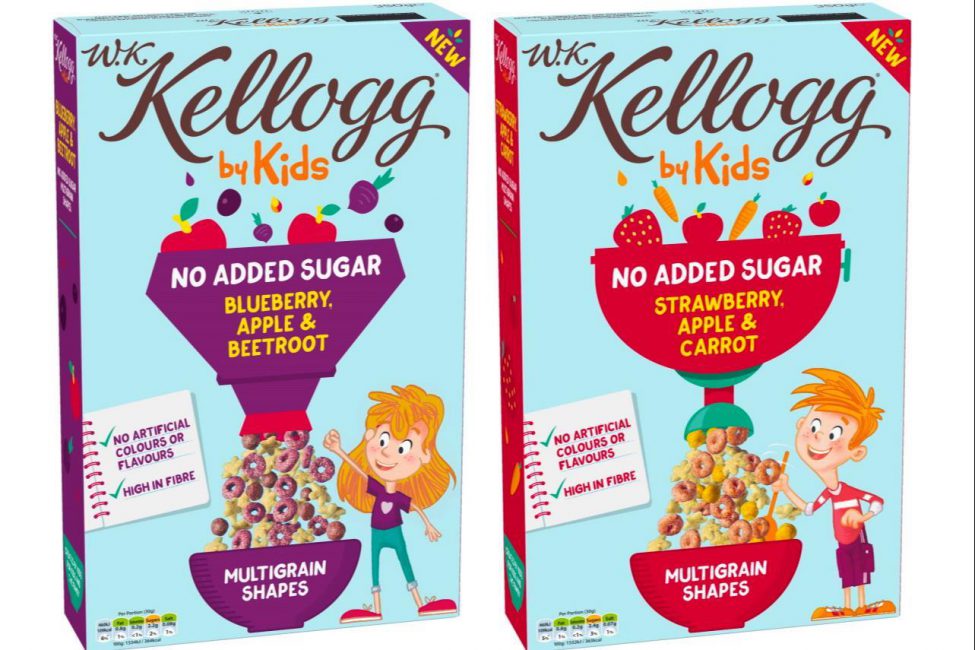 Launching in January, a month saturated with New Year's resolutions and month-long health initiatives, we were asked to create a 'big bang' moment to kick-start the year and launch Kellogg's latest breakfast offering in the news pages.
Execution
We generated national coverage for the new product announcement, supplying taster boxes to media in specially created mailer.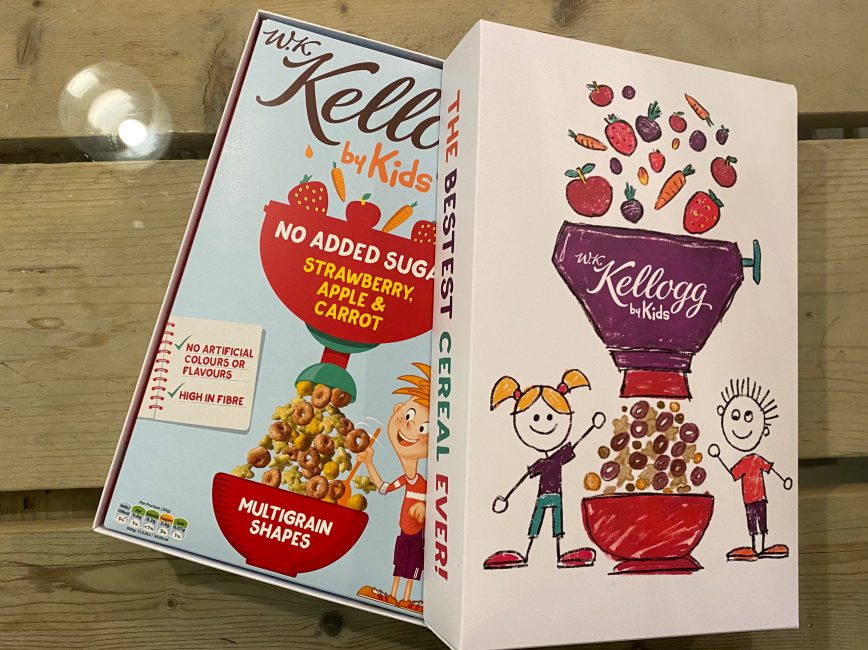 With the news out there we needed to sustain the coverage and conducted research around the evolution of the British palate and the changes in generational tastes.
Our research became a key talking point on Good Morning Britain, Lorraine and talkRadio.
In light of the finding that 9 in 10 kids are now choosing to take charge of what they eat, we would amplify the insights with unique pop-up experience.
A cereal restaurant to be designed and staffed entirely by kids.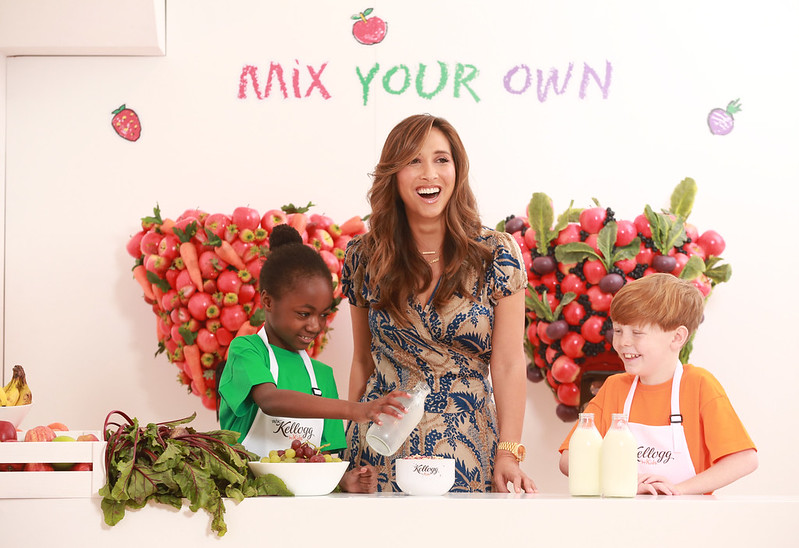 The café would bring kids imagination to life with mix-your-own cereal dispensers, colouring-in tables and a full-sized doodle wall – as well as offering a complimentary bowl of W.K Kellogg's for all.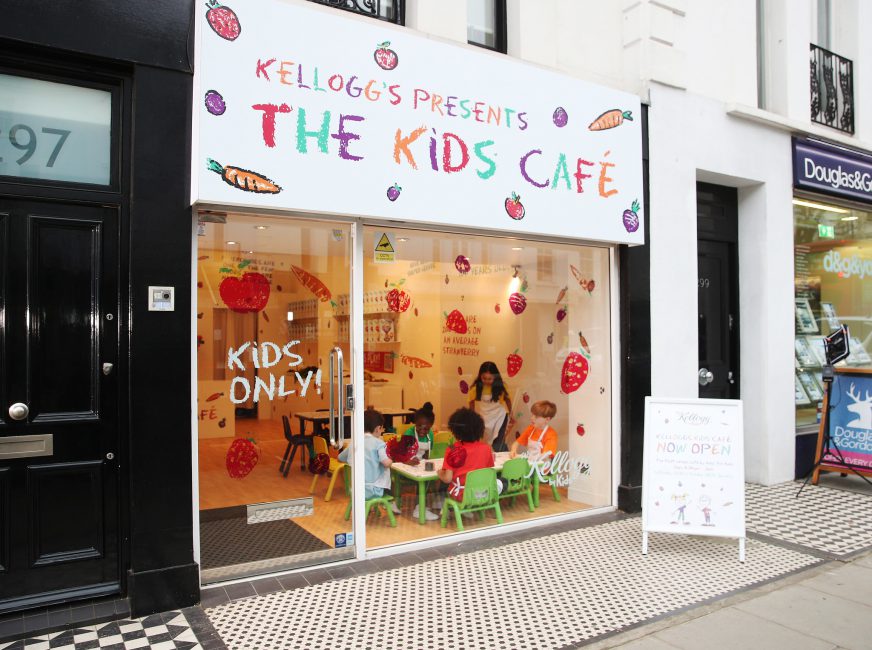 The pop-up was located in the heart of London's Notting Hill, a hugely popular weekend destination.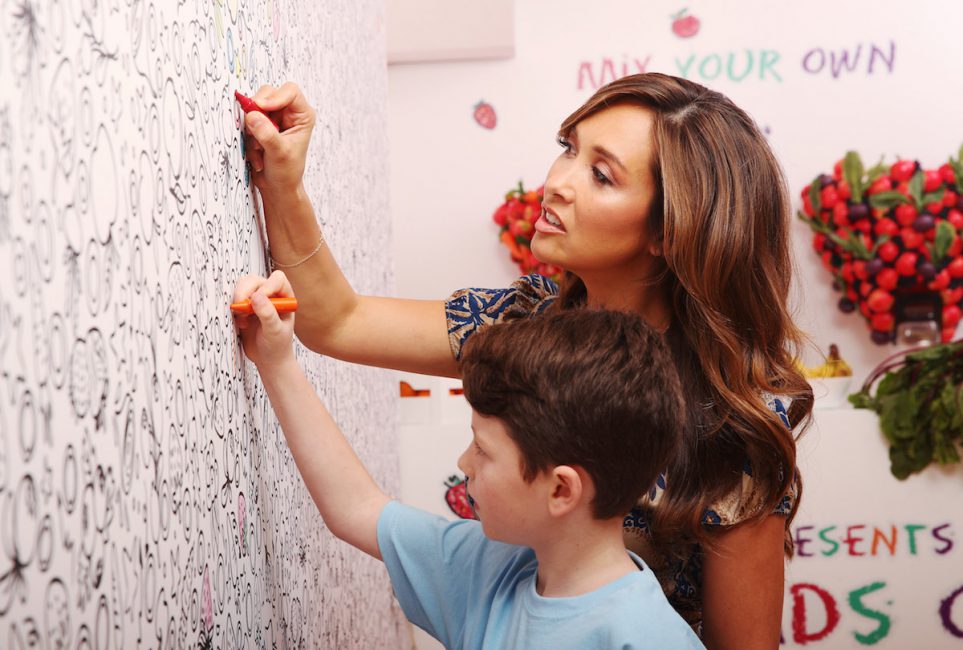 From the doodle wall to the hand-drawn shop-window and individually designed cereal dispensers, we worked with an illustrator and production team to create the bespoke creations, all inspired by kids specifically for the Kellogg's by Kids cafe.
Presenter and mum Myleene Klass was one of the first to be invited to try a bowl of W.K. Kellogg by Kids at the café as like many modern parents, she has noticed the differences in her children's diets compared to her own during childhood.
Photography and video of Myleene were captured throughout the exhibition.
Parenting influencers and their families also attended the pop-up, introducing further conversation about the cereal and event on social media.
The Result?
1000+ families were introduced to W.K Kellogg by Kids during the activation, with many detouring via the supermarket on their way home to pick-up their own boxes of the cereal.
Media coverage included features in Good Morning Britain (ITV), Lorraine (ITV), The Times, Daily Express, Daily Mirror, Mail Online and a spread of London listings – supported by interviews with Myleene Klass.