Fortitude Polar Bear Roams London.
· Commuters stunned as Sky Atlantic unleashes hyper-realistic, full sized 'adult Polar Bear' on the streets of London
· Activation celebrates the launch of arctic based crime drama 'Fortitude'
· Intricate semi-animatronic design took 19 designers two months to construct
· Bear animated by two character actors from hit West End show 'War Horse'
LONDON, Tuesday 27th January: An 8 ft long, fully animated 'adult male polar bear' was unleashed on the freezing streets of London this morning to mark the launch of Sky Atlantic's hotly anticipated arctic crime drama 'Fortitude'.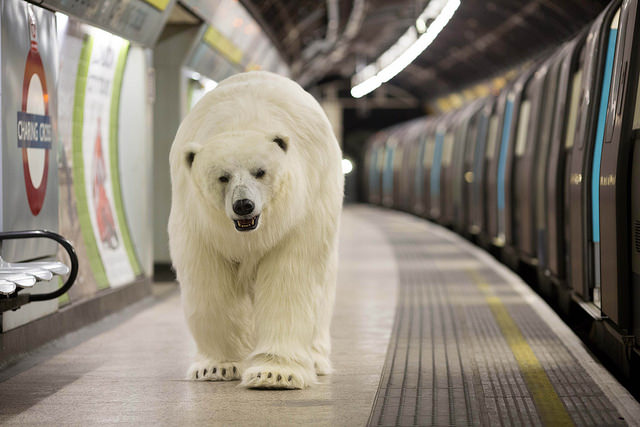 The bear was spotted at locations across the capital, including Hampstead Heath, Charing Cross Underground and the South Bank.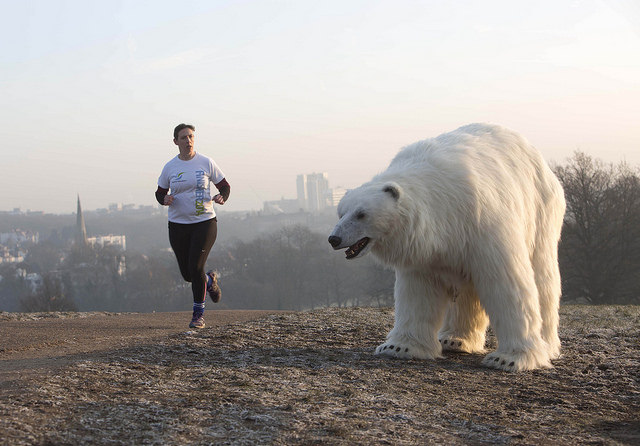 The unique ultra-realistic build was created by a team of Hollywood special effects experts and was commissioned by Sky Atlantic to celebrate the launch of its gripping new thriller, Fortitude, premiering on Thursday 29th January at 9pm. The series boasts an all-star cast including Academy Award nominee Stanley Tucci, acting legend Michael Gambon and Christopher Eccleston. With a stellar cast, the critically acclaimed 11-episode thriller is set to wow audiences thanks to its compelling plot and the jaw dropping cinematography.
A team of 19 prop specialists spent eight weeks designing and building the realistic replica animal.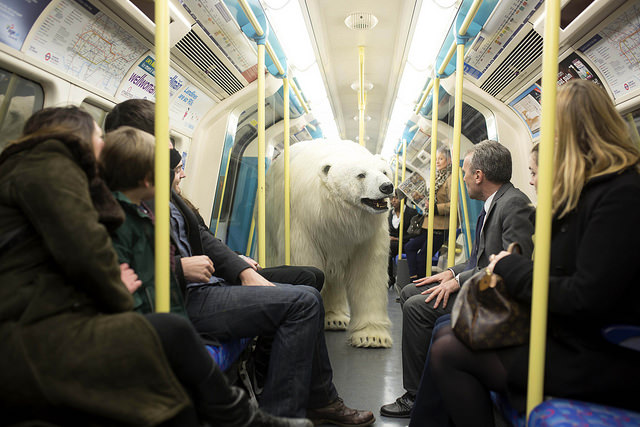 There were six to eight people working on the costume at any one time, using over 60 types of materials which included 90 square foot of sheet fur.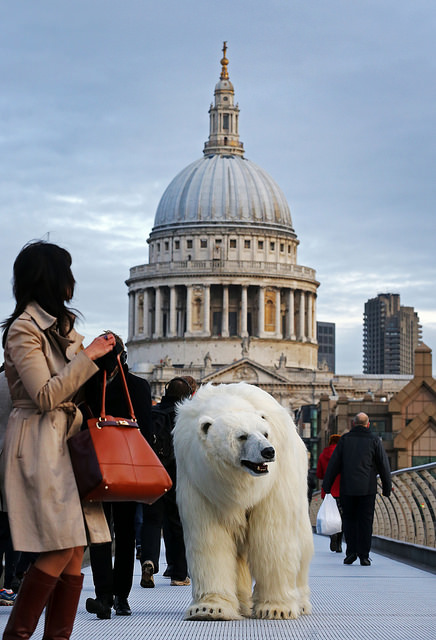 The finish of the head was achieved using a process known as flocking, which involves feeding individual strands of nylon hair into the skull and then using an electrostatic current which causes the hairs to stand up on end. Over the top of the flock longer hairs are individually hand punched into place in directions seen in natural growth.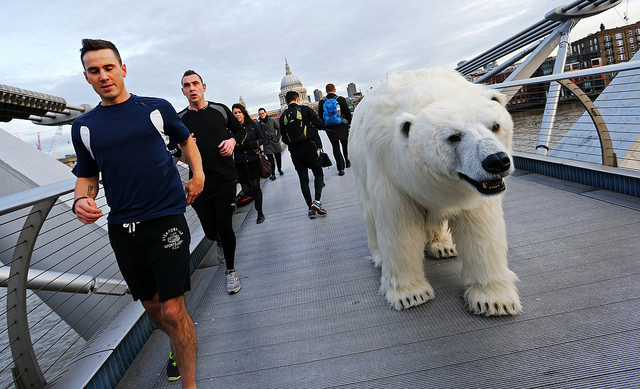 The highly sophisticated prop uses internal monitors linked to hidden cameras, allowing the two performers inside to see. The puppeteers, who spent three years working together as 'Joey' in the award-winning West End production of War Horse, studied footage of real polar bears before spending five days rehearsing in order to get the gait and other movements right.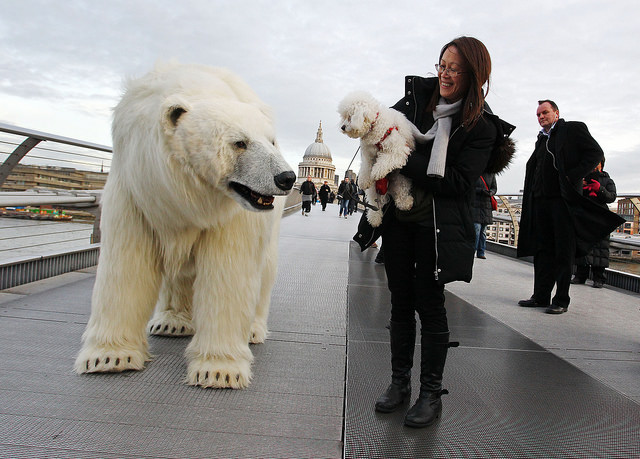 Zai Bennett, Director of Sky Atlantic, says, "In Fortitude, there are 3000 polar bears to 713 residents. Polar bears are the most dangerous animal on land and present an ever present threat to Fortitude's inhabitants. To launch our new Arctic-noir thriller we wanted to bring a realistic polar bear to the streets of London to give people an up close experience of what it must be like to come face to face with one of the biggest, but uncredited stars of our new show."
Pictures available from here
Press Contact:: Taylor Herring