How we helped Beano mark the birthday of one its best loved characters.
The Brief
Beano tasked us with helping them celebrate 70 years of the nation's most famous 10-year-old; the iconic comic book character – Dennis.
First making his appearance in the comic in 1951, the mischief-maker soon became the comic's breakout star; entertaining children and parents alike.
We engaged YouTuber, TV star and childhood Beano fan Joe Sugg to Guest Edit a commemorative edition of the comic, released in conjunction with the anniversary.
The aim of the campaign was to generate mass awareness of the anniversary and drive fame for the comic, through a hardworking and strategic press office. Our challenge was to maximise coverage whilst communicating how the character of Dennis has evolved over his 70-year history.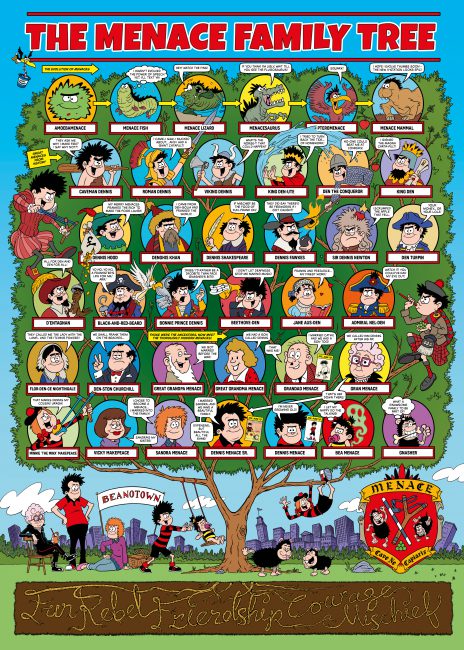 Execution 
Our campaign centred on a hardworking and strategic press office. We began conversations with journalists a whole six months before the anniversary, placing bespoke features with long and mid-lead media to land at launch.
To maximise coverage opportunities, we created two campaign moments; the announcement of Joe Sugg as the commemorative comic's Guest Editor, as well as the day of the anniversary itself.
We announced our Guest Editor a week before the sale of the commemorative issue, ensuring press interest by using select teasers from the comic (without giving too much away!)
We leveraged Joe's celebrity profile to place interviews with the likes of BBC Breakfast and The Guardian, as well as landing multiple pieces of national and consumer coverage about the collaboration and driving hype for the anniversary.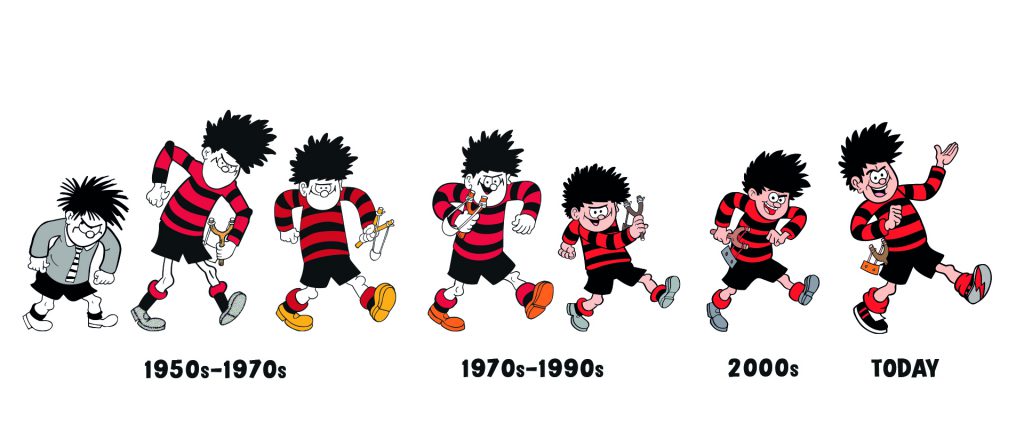 On the anniversary itself we outreached to media with an array of assets, including 70 facts about the character and an illustration that demonstrated Dennis' evolution through the ages. At this point we also revealed the commemorative comic cover, featuring Dennis and Joe Sugg.
On top of this we secured 30 TV and radio interviews with Mike Stirling, Editorial Director of Beano Studios on the day of launch.
Finally, we devised creative media mailers to land with journalists on the anniversary morning. This included Dennis shaped birthday cakes, as well as hampers full of Dennis-style goodies (including a paper aeroplane prank kit!)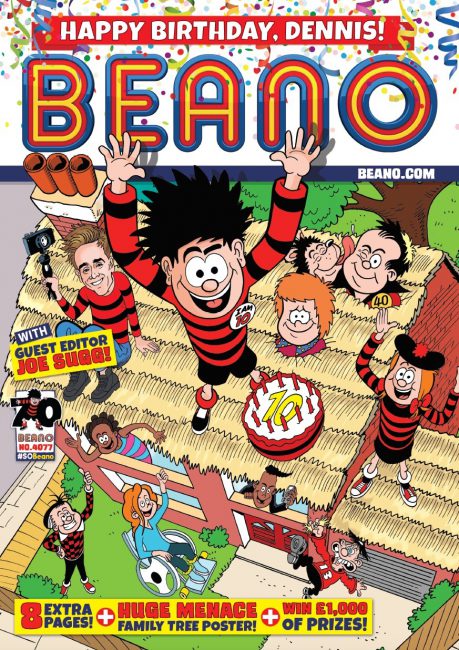 The Result
Overall, we generated 850+ media articles, including a double page spread in the Daily Mirror and page leads in The Guardian and Daily Telegraph.
Feature length pieces ran in children's news title First News, Daily Mail's Weekend Magazine, The Scots Magazine and The Week Junior and Mirror Online.
The campaign was featured on BBC Breakfast, GMB, Newsnight and BBC 1 Scotland, as well as across a whole host of regional BBC stations.