TK Maxx hire Taylor Herring PR to Promote Stella McCartney Red Nose Range.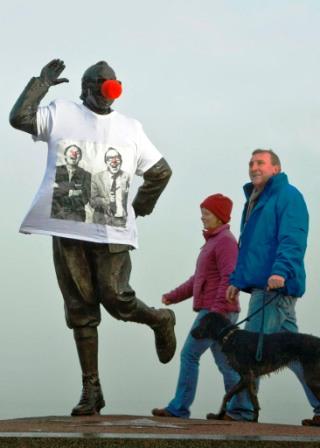 TK Maxx has hired Taylor Herring  to promote the sale of official Red Nose Day t-shirts, designed by Stella McCartney. The agency,which won a competitive five way pitch for the account, has been tasked with devising a regional campaign across 214 stores in the UK.
The T-shirts feature iconic portraits of The Beatles by Linda McCartney, Morecambe & Wise by David Bailey and a cute bunny by Mary McCartney.
As part of the campaign the agency will be giving iconic statues across the UK a Red Nose Day makeover – and using this as a vehicle to raise awareness of the new range.
The Red Nose Day campaign runs from 29 January to 13 March 2009. K Maxx has partnered with Comic Relief for the third year running as the exclusive Red Nose Day t-shirt retailer. In 2007 TK Maxx raised £2m for Comic Relief through t-shirt sales and staff fundraising. For more information www.tkmaxx.com.
Press Contact: [email protected]