That Tuesday Thing [No. 17].
Weekly scoop of stuff sent through to our inboxes…
►Last week we were in Norwich with blinkbox to put up the city's annual Christmas lights…with a twist! [via The Guardian, The Metro, BBC, Digital Spy, Mirror]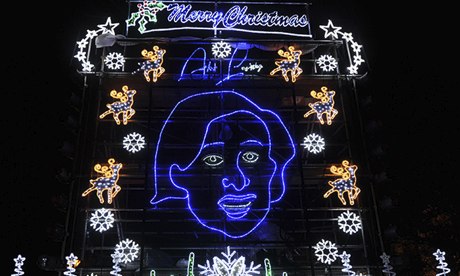 ► 24 hour tube announced for 2015! Buzzfeed gave the lowdown on why it will be great…
► Hailo came up with some brilliant modern road signs! [via The Express]
► Family Guy killed off Brian the lovable dog!! Online petition to bring him back hits 25,000 in less than 24 hours [via Metro]
► The future of Facebook lies in small business advertising. The company which has recently announced huge growth in daily active users and profit says only 4% of it's potential Ad revenue is being used currently! [via Mashable]
► Brilliant reconstruction of a YouTube comments section on a One Direction video
► Smart ad Colombiano to promote safe driving
► At Selfridge's Oxford Street a vending machine stocked with mini Moet & Chandon was installed in the Christmas Shop on the 4th floor [via Telegraph]
► Instagram user turns popular posts into stop motion film
► Once voted as the worst place to live – Hull was named as the UK's City of Culture 2017 [via The Independent]
Twitter reacted…
► The first project of it's kind…Excess heat from London Underground will be used to warm Islington homes [via Wired]
► British Airways and Ogilvy installed a digital billboard with a child pointing to the sky. Whenever a plane flew past the billboard would state which flight number it was and the destination of the journey!
► Doctor Who came back to our screens and it set a Guinness World Record!
► X-Men launched a viral video which linked villain Magneto to the JFK assassination
► Now there is a desk which keeps you fit whilst in the office! Check out the Stir Kinetic Desk [via Laughing Squid]
► And finally…a story picked up by many of the papers this morning. Patch the unfortunate puppy that looks like Hitler. [via The Telegraph]
Contributors  @TaylorHerringPR @shaneilp_brownb @tobyleston