That Tuesday Thing [No. 15].
Weekly scoop of stuff sent through our inboxes
► Disney announced that they would be holding open auditions for two major roles for Star Wars VII. BBC newsreaders on the Point West team dressed up as a Stormtrooper and Boba Fett for the occasion [via Digital Spy]
► Disgruntled John Lewis shoppers send tweets to wrong Twitter handle. @johnlewis is actually an American man named John Lewis – his responses are amazing!
The company have offered to send him a gift…
► To promote the Turkish Airlines World Golf Final in Antalya, Tiger Woods hit the first ever golf ball from Europe to Asia. Tiger caused travel chaos as one side of the bridge was closed and many of the locals were not happy with the stunt [via Daily Mail]
► Using £900 million, BT outbid Sky and ITV to win the rights to show all 350 Champions League matches from 2015/16 for 3 years
► Virgin America create the best in-flight safety video ever. They need to do this on flights…! [via Enpundit]
► Kate and William shocked commuters by taking the bus [via AOL]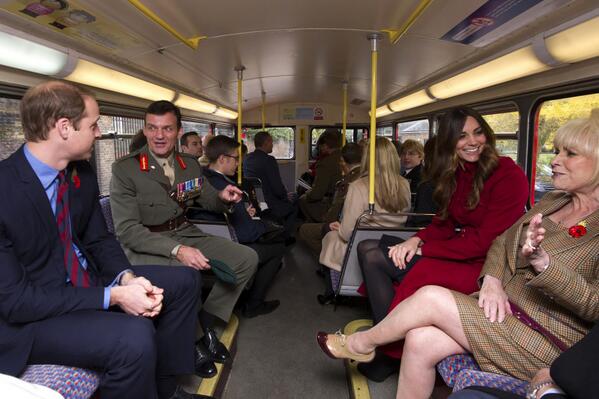 ► Dodge Durango sales have seen a 59% rise thanks to Ron Burgundy! Class advertising…
…Ron Burgundy also rode a bicycle with Daft Punk at the EMA's
► Spoilsport completely ruins one of the best viral videos of the year!
► Did she just do that…? Questions were once again raised about Miley Cyrus's sanity on the weekend. In her latest stunt, the 20 year old smoked a roll up when accepting her 'Best Female' award at the MTV EMA's in Amsterdam.
► #TheScenthezizer – Heineken are using the power of scent to improve the experience of dance music. Have a look at Scent Australia's website and see how scent can boost sales and grow your business! [via Scent Australia]

► What does your favourite television show say about you?
► Battle of the Xmas adverts has begun
Round 1: Marks & Spencers vs John Lewis. John Lewis clinch it for us with a huge 50,000 tweets mentioning it in the first 24 hours of upload

► Taking inspiration from the Coca Cola happiness machine, Kellogs Ireland unveiled a haunted vending machine to launch Rice Krispies Scares [via the Drum]
#
► This is a must watch! Painter explores rebirth and incarnation over 5 days using stop motion technology and her face as a canvas!
► And finally… an essential for any man's Xmas list – Bacon scented deodorant! [via Design Taxi]
Contributors  @TaylorHerringPR @shaneilp_brownb @hamurdoch @tobyleston @julia_besley
Previous issue here