That Tuesday Thing [No.10].
A weekly scoop-up of things from our inboxes and social media feeds..
► One of the best stunts we've seen all year as a submarine seemingly broke through the surface of a street in the heart of Milan. The installation was created to promote Europ Assitance IT's 'Protect Your Life' campaign. Smart, stunning, well executed and memorable!
► 1.26 Billion Facebook Profiles On One Page 
► The Cult Of Lego
►  Water Biking. It's a thing.
► Sydney seminar assesses 'internet addicition' po.st/pCcmTH via @TheDrum
► Viral Video Of The Week > What if telekinesis was real? How would you react? This is just brilliant.
► Two Taylor Herring viral vids for @blinkbox in the Marketing Week Top 10 ad chart for September. Amazing!
► Privy Council 'set to reject' newspaper industry's proposals for press self-regulation ind.pn/1bTtvJ7
► Check out this giant cat sofa!
► Food landscapes photographer Carl Warner creates a brilliant Venetian landscape out of pasta and biscuits! [via Metro]
► Six giant Lotto balls were floated down the River Thames last week to launch the re-vamped National Lottery.
► Ground meat ain't just for hamburgers, you know. It's also for art.
► Steady Feathers : LG G2 – The most extreme camera ever
► Unusual work stations
► Nissan Skyline painted with Heat sensitive color changing paint (like hypercolor t-shirts, but on a car)
► Japanese fragrance startup Scentee unveil an add-on device for smartphones designed to upgrade your dining experience by giving off a BBQ aroma.
► Artist Alex Chinneck created the illusion of a sliding house in Margate, Kent [via The Inspiration]
► New laws in Belgium could mean that sick employee will have to receive a house visit from a doctor! No more hungover sickie days…! [via The Independent]
► So this is what science has come to: a four-legged robotic creature that can run up to 16 miles-per-hour on flat terrain. Terrifyingly cool, isn't it? – [via The Daily What]
► Anchorman's Ron Burgundy (Will Ferrell) promotes the 2014 Durango in a series ads.
► Oh Mr D'Arcy: A Taylor Herring case study
► Scarlett takes a tumble..! Scarlett Johansson fell over and naturally a photographer was around to capture the moment. The internet reacted with some incredible meme's!
► A project launched on Kickstarter called Brewbot caught our attention this week. 'Smart technology meets brewing. Now anyone can brew high quality craft beers using their smartphone.'
► There is a search engine which plants trees for you. Start using it and save the planet one search at a time – http://www.ecosia.org/
► In last week's issue we posted Marina Shifrin's amazing viral video which acts as an open letter of resignation to her boss. Well her former employee and colleagues have responded!

► Banksy has turned his attention to making YouTube videos.
► SeeTickets respond to the abuse they received on Sunday morning after music fans faced tickets problems for Glastonbury, which sold out in a rapid 87 minutes!
► Danny Dyer announced on twitter that he was the new pub landlord of the Queen Vic in Eastenders. He'll play Mick Carter and be a real 'bloke's bloke' [via BBC News]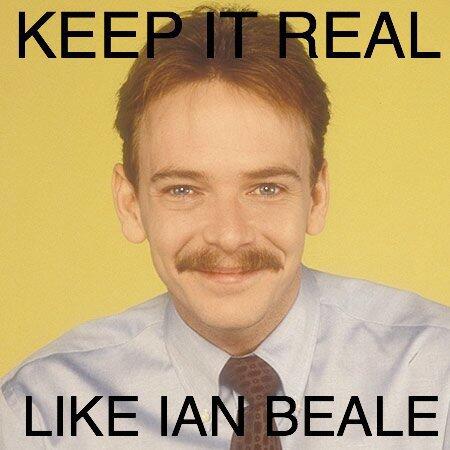 ► Hugh Jackman recognised one of his former pupils (yes he was a teacher before he became The Wolverine) at a red carpet event. What ensued was a brilliant interview!
► Silk Road, the internet's largest black market site, was shut down and it's founder arrested and charged with numerous counts of drug trafficking, money laundering and even a conspiracy to hire a hitman [via Buzzfeed]
► Sculptor Kieran Gormley created meat sculptures of iconic movie and video game characters out of ground beef and pork [via Design Taxi]
And finally…5 pranks to play on your friend's iPhone!
Contributors @TaylorHerringPR @shaneilp_brownb