Subway launches in-store pirate radio station with Kurupt FM.
Subway has announced a unique collaboration with the stars of the hit Bafta-winning comedy 'People Just Do Nothing'.
The sandwich giant will bravely hand over access to its instore radio network to infamous pirate radio station Kurupt FM for a week-long takeover.
The brand has struck an exclusive comeback deal with the boys to broadcast into Subways across the UK and Ireland. The comedy stars will be broadcasting shows daily from Monday 17 May.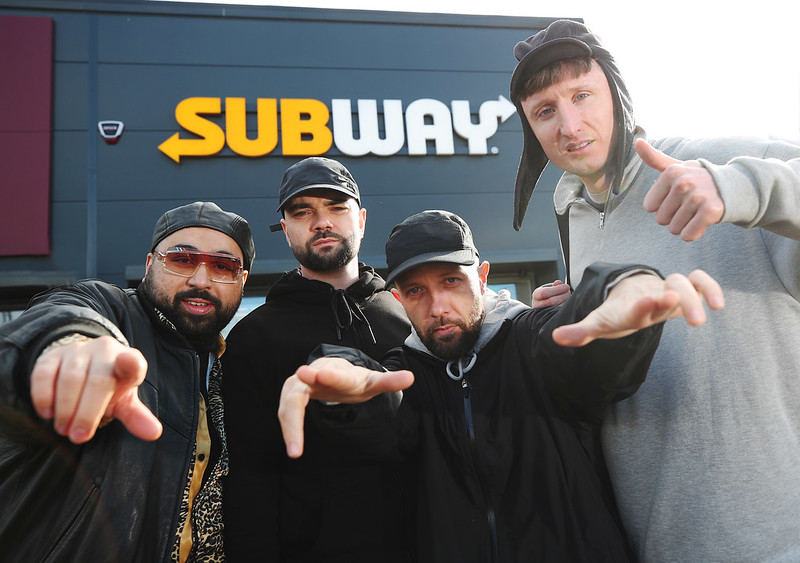 Subway will also release an exclusive online mini-series (capturing the takeover) with fresh episodes dropping on YouTube throughout next week.
A teaser episode dropped this morning.
The inventive campaign was devised and delivered by award-winning creative PR agency Taylor Herring with original content produced by the agency's production company St Marks Studios.
Kurupt FM, the subject of the BAFTA-winning comedy series People Just Do Nothing, came off the airwaves in 2019 after five hit seasons on the BBC. But now, thanks to Subway, Brentford's hottest garage act have finally hit the big time.
The crew are expected to reach an estimated in-store audience of 1.5 million customers… and thousands of fans online.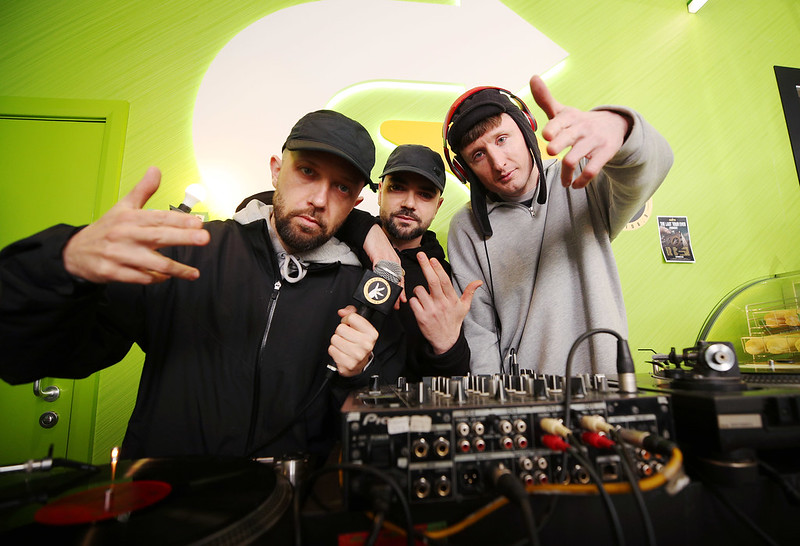 The comedy stars have recorded seven exclusive episodes, featuring chat, original music and MC-ing (all shot in a Subway). These will be broadcast in Subways spanning the nation, later airing on the restaurant chain's YouTube channel.
Exclusive content and clips from the partnership will also drop on Subway and Kurupt FM's TikTok, Instagram and Twitter.
In a video announcing the partnership, Kurupt FM manager and eager entrepreneur Chabuddy G (Asim Chaudhry) talks about the pirate station finally going legit.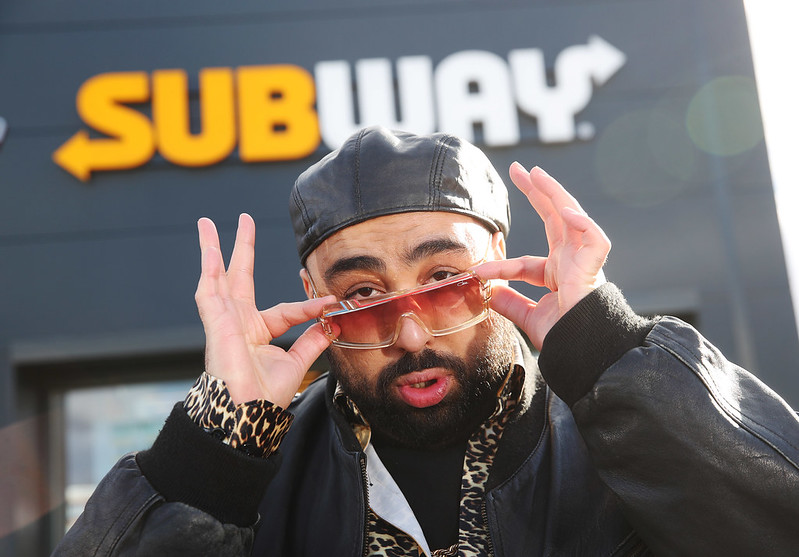 Chabuddy G said "It's very different doing a set in Subway because normally when we play raves we're used to the smells of B.O and smoke machines. This one is more like pickles and honey mustard sauce."
The show grew a cult fandom with its authentic style coming from the cast's lack of acting experience. The BBC commissioned People Just Do Nothing off the back of the crew's YouTube skits. The series ran for four years, accumulating multiple awards. The mockumentary has bled into the real world with the crew playing Glastonbury, Radio 1Xtra and performing with a variety of stars including Ed Sheeran, Craig David and Shola Ama.
Now a very real Subway partnership plays out as part of Kurupt's meta-narrative – their desperate pursuit of fame – in a reality-breaking content marketing first.
The Subway deal serves as a springboard into the big time for the crew ahead of the People Just Do Nothing: Big in Japan feature film, releasing in cinemas this summer. It will explore the gang's newfound struggles with fame and coincides with them dropping a new studio album via Universal.
Mays Elansari, Head of Marketing UK & Ireland at Subway said: "People Just Do Nothing is one of the best loved comedy shows of recent years and Kurupt FM is a radio station that deserves way more listeners. We're excited and energised in equal measure to be handing over control of the airwaves inside Subway restaurants. Our guests are in for a treat in more ways than one with our crave-able menu."
James Herring, CEO at Taylor Herring said, "We're excited to be bringing this exclusive collaboration and content series to Subway stores across the land and doing our bit to safely drive footfall back to the high street."
Fans can witness the Kurupt FM takeover in Subway stores from Monday 17 May or via catch up on youtube.com/user/SUBWAYUKIreland.