Samsung set for #TVblackout this weekend.
Millions of TV sets across the UK will appear to turn themselves off this weekend as part of a world-first marketing campaign for electronics giant Samsung which aims to showcase the evolution of television and its role within our homes.
The disruptive campaign which has been created and produced by PR and creative agency Taylor Herring launches on Friday 25th May with a 20-second advert which has been designed to trick viewers into thinking their devices have been turned off leaving nothing but a blank screen.
The multi-channel, multi-network takeover will witness televisions appearing to be 'switched off' during the ad breaks of some of Britain's most popular shows including Coronation Street (ITV), The Simpsons (Sky) and First Dates (C4).
Screens will buzz with static and interference before going blank and entirely silent, leaving viewers staring into the void – or searching for their remote controls – for five long seconds. The darkness ends with text emerging, which reads: "This is your TV screen … most of the time; a void full of nothing." It then explains the virtues of Samsung QLED technology which has an 'ambient' mode meaning viewers need never see a blank screen again.
The campaign which will roll out in the UK over 10 days starting on Friday will initially feature 221 TV spots across 18 channels reaching an estimated 49 Million viewers.
The commercials mark the first time UK screens have gone entirely 'blank' during an ad break and signposts a revolution in TV design from Samsung that enables TV sets to either blend in with the décor of the home, or display imagery when not in use, effectively banishing ugly black screens which dominate our living rooms to the annals of history.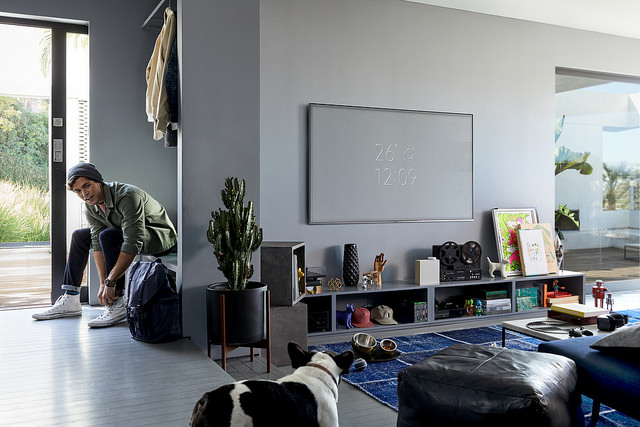 Viewers will be teased into the audacious campaign across the weekend; starting on Friday evening and building up to a 30 second commercial the following day where Samsung will raise the stakes further by 'going blank' for an extended eight seconds of a 30 second spot.
The second ad will air at key times on Saturday evening and is set to disrupt the Champions League final commercial break where the audience will be told it is "time to adjust your set".
Robert King, Vice President – Consumer Electronics, Samsung Electronics UK & Ireland, said: "The large black rectangles which have come to dominate our homes over the past 50 years will soon be a thing of the past as televisions adapt to complement and reflect our modern living environment. Our QLED ambient technology marks the end of an era and we are about to witness a seismic change in the way we watch, install and enjoy television."
 Rebecca Hirst, Marketing Director, Samsung Electronics UK & Ireland commented: "This unique and disruptive marketing campaign has been designed to underscore our messaging in the most dramatic way possible, switching sets off to remind the public that their TV is simply a boring black screen for 90% of the time".
The #TVblackout campaign is supported with a range of multi-channel content including teaser digital ads, disruptive cinema spots and a full screen take-over at Piccadilly Circus in central London.
The campaign is set to disrupt cinema screenings throughout the UK from Friday when the famous Pearl and Dean theme tune will be interrupted during screenings of 'Solo' as screens appear to switch off.
London based tactical executions will include groups of 'TV people' with blank screens for faces picketing high streets and electronic shops with 'This is the End' – style billboards to promote the #TVblackout hashtag.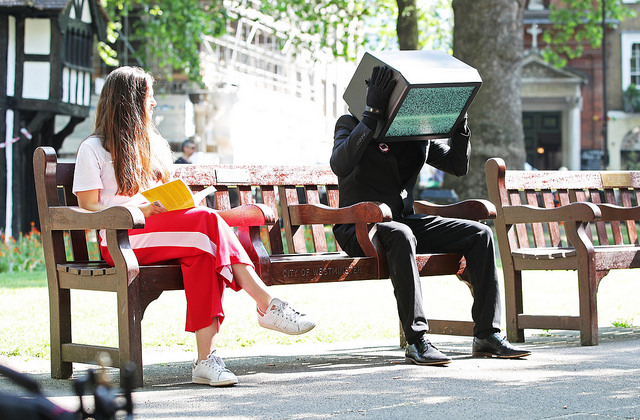 The launch follows research by Samsung which found that the majority of British adults (60%) believe that large black TV screens can overly dominate a room or stand out too much. Of the same group studied, a similar number (61%) agreed that modern tastes in interior design are less 'showy' than previous decades suggesting we care more about concealing technology within the design of a room than in previous years.