easyJet crown the best Harry and Meghan 'lookalikes' in Europe.
Images: free for editorial use
Rhys Whittock from the United Kingdom and Inmaculada Santisteban Serrano from Spain, were crowned winners of an international lookalike contest to find Europe's best Royal couple doppelgangers.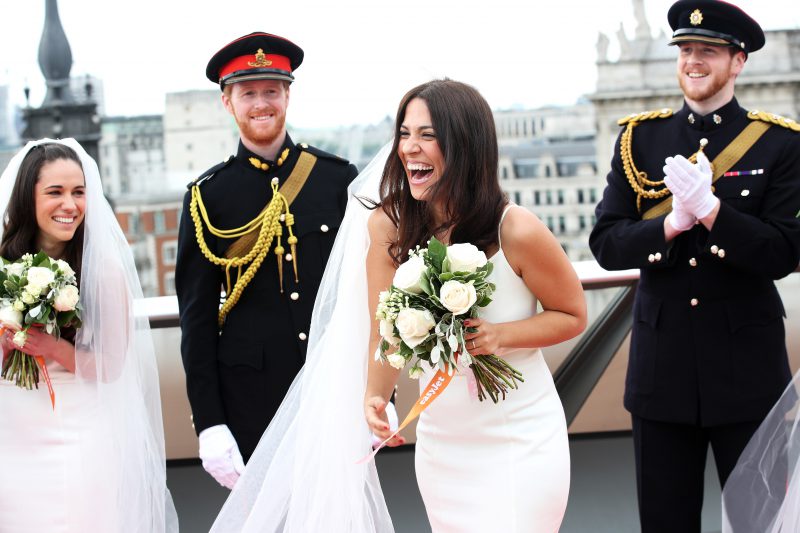 The pair, a striking resemblance of the Royal lovebirds, had to impress judges with their regal wave, romantic wedding proposal and bridal bouquet throw.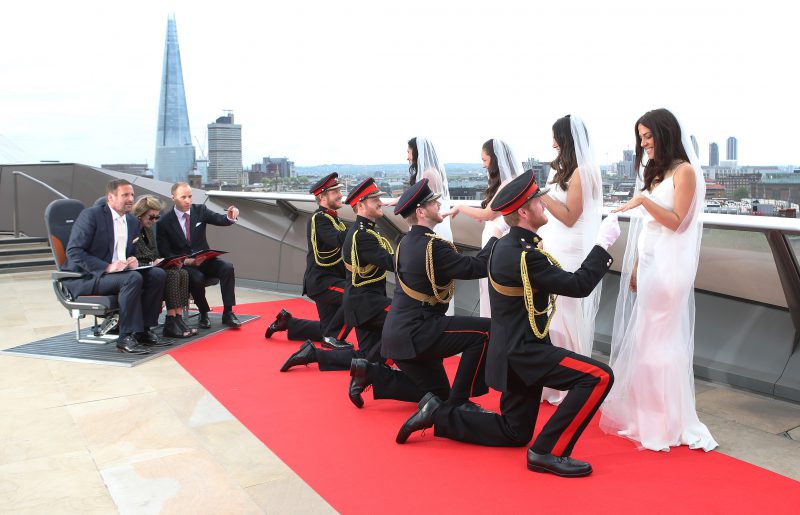 The duo was amongst competing couples, from all over Europe, to take part and flew into London for the final round of judging. The contest, organised by Europe's leading airline easyJet, saw over 3,000 people enter the competition with the winning pair receiving a year's worth of free flights.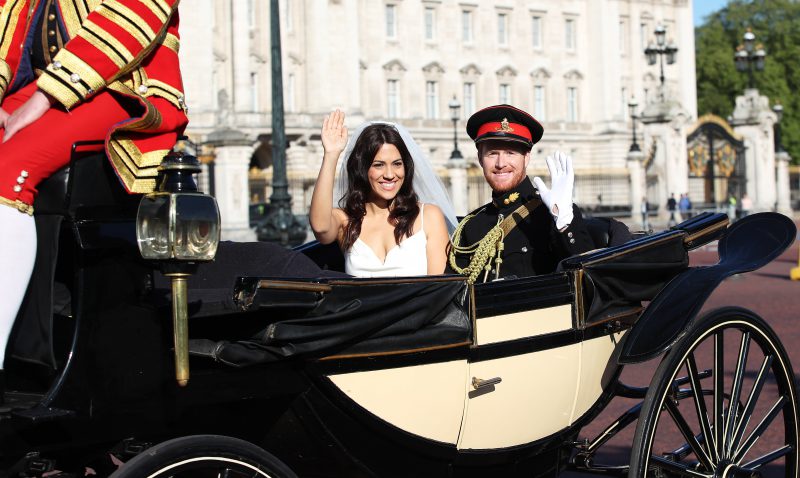 United Kingdom's other finalist Danni Burnett, took home second place in the contest alongside Carlos Lamothe Blazquez from Spain.
The judging panel was led by Duncan Larcombe, former Royal Editor of The Sunand author of Prince Harry: Inside the Story, Susan Scott of Susan Scott's Lookalikes and Prince William lookalike Simon Watkinson. The judges rigorously adjudicated the finalists on their resemblance, proposal speeches and regal demeanour.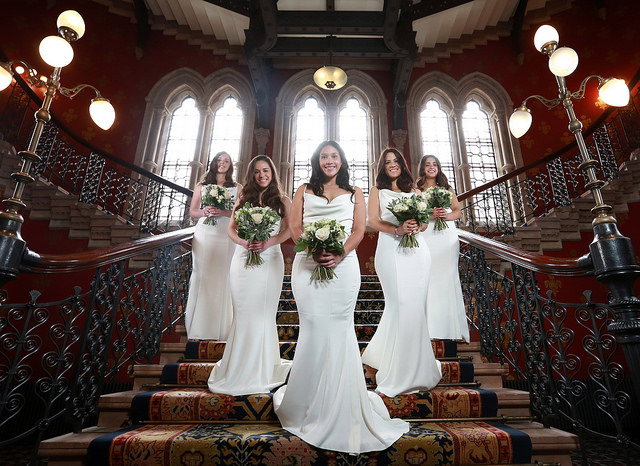 The contest also received some quirky entrants including a ginger kitten, a pygmy goat and a dog.
Property developer Rhys Whittock, 34, from the United Kingdom, said: "My family and friends have often said I looked like the young Prince, but I certainly didn't think I'd be crowned the winner."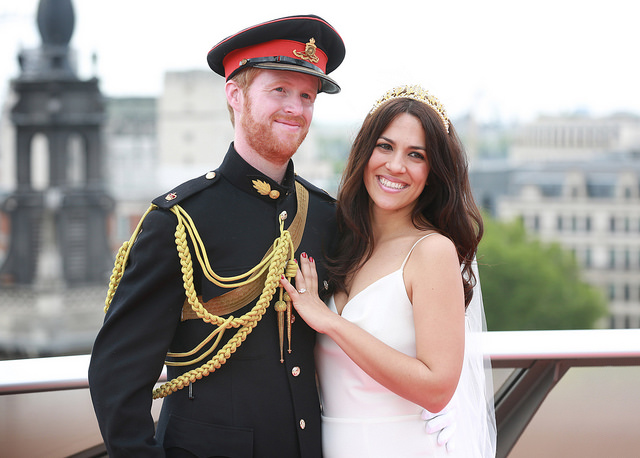 His winning partner was equally pleased, teacher Inmaculada Santisteban Serrano, 34, from Spain, said: "To be compared to the bride-to-be is a real honour and I'm flattered that I have been voted as the best double for one of the most famous women in the world."
Head judge, Duncan Larcombe, who crowned the winning pair said: "I was bowled over by the calibre of the finalists and think that they all possessed traits associated to the famous Royal duo. It takes certain qualities to be recognised as the pair, and our winning couple embodied the bride and grooms' characteristics flawlessly"
Tina Milton, Director of Cabin Crew at easyJet said: "Europe really brought the Royal X-Factor to the competition with thousands of hopefuls vying to be crowned as the best Royal couple lookalikes.
Whilst competition was tough, Rhys and Inmaculada stood out from the rest with their remarkable regal resemblance.
Our very own easyJet Royal got the chance to experience the traditional Royal procession route whilst on a horse carriage accompanied by their own footmen and champagne."
All finalists were flown to London to take part in the final stage of the competition and were all awarded the 'Royal easyJet experience', which included return flights, accommodation, food and transportation during their stay, a Buckingham Palace tour and Madame Tussauds tickets, giving them the doppelgangers the opportunity to meet the soon-to-be Royal newlyweds. ­­