Creating the world's first flat pack pub.
The Brief
When UKTV came to us with the challenge of celebrating TV Channel Dave's comedy offering, we looked at key moments within the news agenda we could naturally tap into.
Following widespread reports of pubs up and down the country selling out of bookable tables for months after the lockdown restrictions eased on April 12th – we had our creative hook.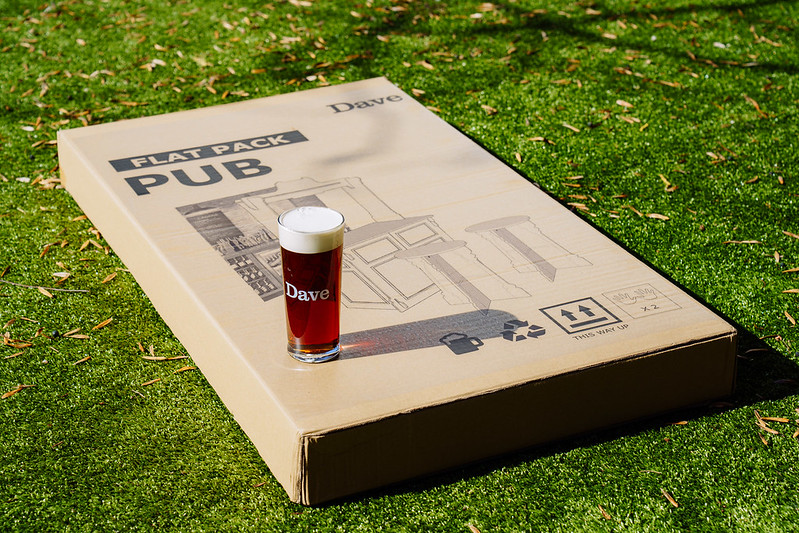 Execution
Introducing the world's first Flat Pack Pub – a 15-piece home assembly kit, specially crafted for anyone struggling to get a booking at their local boozer.
The affectionately nick-named, 'Dave's Barrel of Laughs' pub, was created in response to research which found the majority (53%) of Brits were more excited about the long-awaited trip to the pub than reuniting with extended family.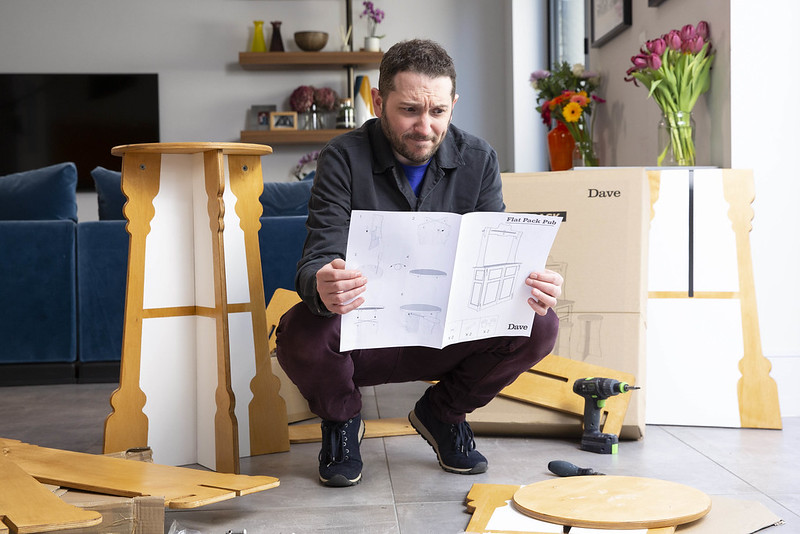 We also utilised Dave's own research, which revealed that three quarters (75%) of thirsty Brits were unable to secure an outside booking at their favourite local – making our flat pack, the perfect prescription to help counter lockdown pub limbo.
The fully articulated pub, which could be assembled in mere minutes, featured a solid stained wood bar, realistic backdrop and two bar stools. All the materials were weather-treated, making Dave's Flat Pack Pub suitable for interior and exterior use.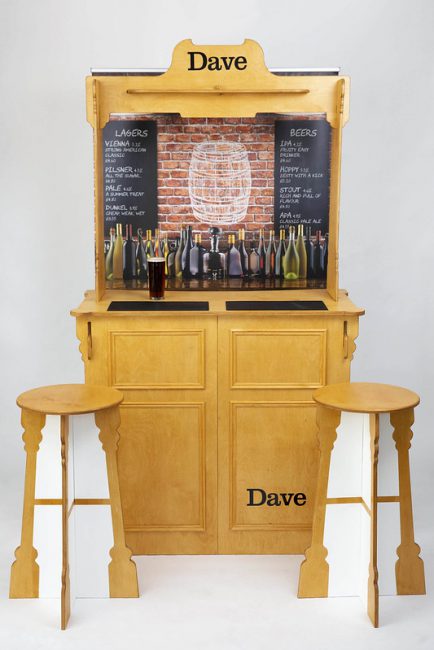 To launch Dave's newest innovation, we worked with comedian Jon Richardson to create a tongue-in-cheek video playing on the tropes of old TV ad spots and showcasing the versatility of the pub – both outdoors and indoors.
The video was shared with media alongside a raft of photography assets. Plus, a limited run of pubs were available to purchase at quirky gifting retailer, Firebox.com – with Dave's Twitter channel also giving them away.
The results
45+ pieces of coverage including the Mail Online, Daily Record, Daily Express, Chortle and Beyond The Joke.
The pub sold out on Firebox.com within 12 hours and there were over 1.2k entries to Dave's competition.
Social media star, LadBaby also featured the pub on both his Facebook and YouTube channels as a surprise gift received for his birthday – so far hitting over 1.7m views and 66k engagements.