How Jaffa Cakes helped Toff's Abba dream come true.
The Brief 
McVitie's Jaffa Cakes briefed us to help drive fame and awareness of its new brand campaign 'Be What You Want To Be'.
The campaign included a TV ad that saw McVitie's Jaffa Cakes back on TV for the first time as a solo brand in 15 years, inspired by the fact that the unconventional snack has made it as a cake in the biscuit aisle. 
Jaffa Cakes was after a creative campaign that would help bring to life its 'Be What You Want To Be' brand platform.
The aim was to generate mass awareness and inspire consumers to reach for their own dreams.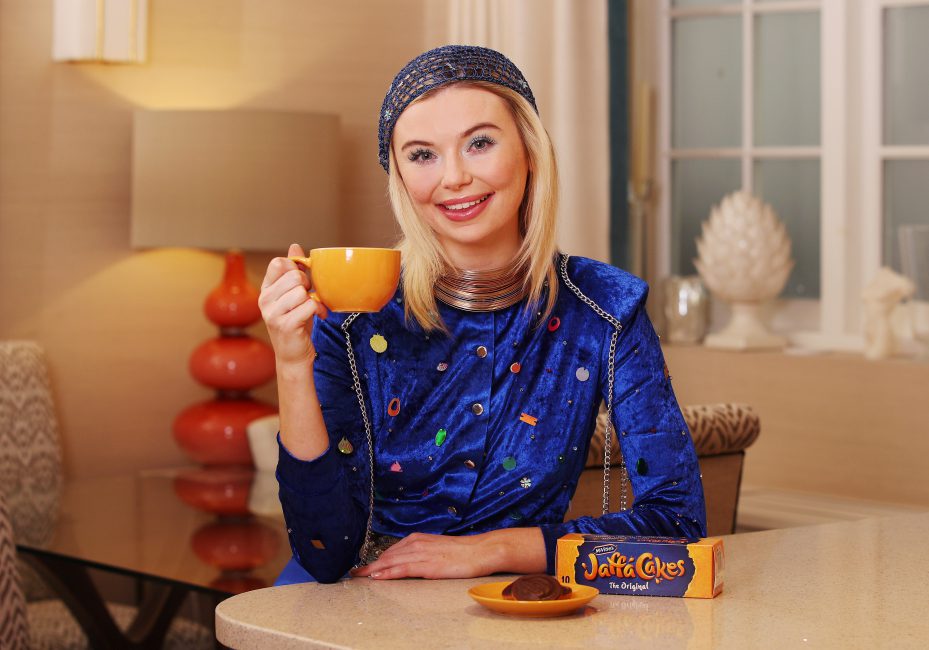 Execution 
As king of the unconventional, and the only cake in the biscuit aisle, we needed to ensure that McVitie's Jaffa Cakes were the clear catalyst for inspiring Brits to reach for their dreams and 'be what they want to be.' 
We developed a celeb-led activation, engaging TV star Georgia 'Toff' Toffolo as the lead talent, bringing to life her childhood dream of being the fifth member of iconic 70s pop group, ABBA.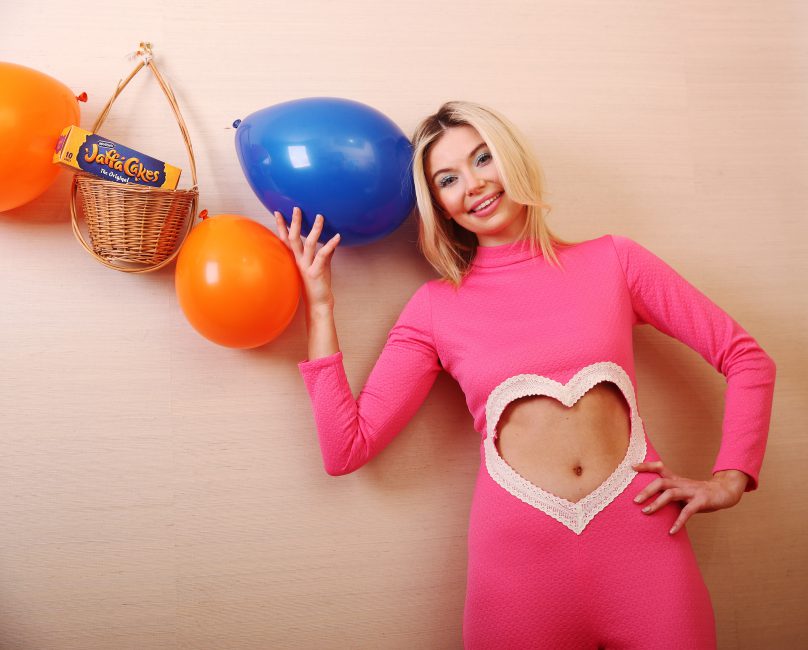 Capturing engaging, witty and playful content, we transformed the 'Dancing Queen' of the Jungle by recreating four of the band's most iconic looks, including the Mamma Mia vinyl cover and the band's victorious Eurovision performance in 1974. The transformation was activated from inside her home due to strict social distancing conditions. 
Toff was the perfect choice to front the campaign, having already spoken about her real love for ABBA – her dream was captured via photos and a behind-the-scenes video showcasing the transformation, for editorial and use on Georgia's and Jaffa Cakes social channels. 
We also conducted research to uncover the dreams and aspirations of Brits in 2021, exploring how they have changed since the start of the pandemic. 
The Result 
We released the assets (video and pictures) to press securing 15 national pieces including a full-page story in the Daily Star and a half-page feature in The Sun and Daily Mail. In addition, we secured a number of online national and consumer features including Sun Online, Mail Online, Daily Star Online and OK! Online. 
96% of all coverage included our branded imagery, with a further 62% of coverage including the behind-the-scenes transformation video. 
Toff's social content reached an audience of over 600K. To date, she has received over 20k+ likes and 700+ comments with a hugely positive response from her followers, who engaged with the Jaffa Cakes 'Be What You Want To Be' message.