Gary Lineker showcases summer shades in movie-inspired campaign for Vision Express.
It's official, wearing sunglasses makes millions of Brits feel more confident, stylish, and cool, according to new research released today.
Over half of Brits (58%) say that when the shades go on, confidence levels go up, and over six in 10 (62%) feel more fashionable when wearing a pair.
Vision Express has teamed up with TV presenter, football pundit and eyewear aficionado Gary Lineker to curate a new collection of sunglasses for SS22. The range is designed for picture perfect clarity throughout the summer whether it's the polarised sunglasses to capture the holiday views or brown tints for reading the greens on the golf course.
To promote the new collection Lineker recreated some of the most famous sunglass wearing movie characters in a stylised photoshoot, including Tom Cruise as 'Maverick' in Top Gun, Leonardo DiCaprio's Jordan Belfort in Wolf of Wall Street, Brad Pitt as Cliff Booth in Tarantino's Once Upon A Time in Hollywood and Ryan Gosling's driver in Drive.
The survey of 2,000 Brits, commissioned by Vision Express to launch the brand's new SS22 sunglasses collection, revealed that 16% of Brits perceived themselves to be cool when wearing sunglasses whilst 53% stated that those who are wearing 'sunnies' exude more confidence than those who aren't.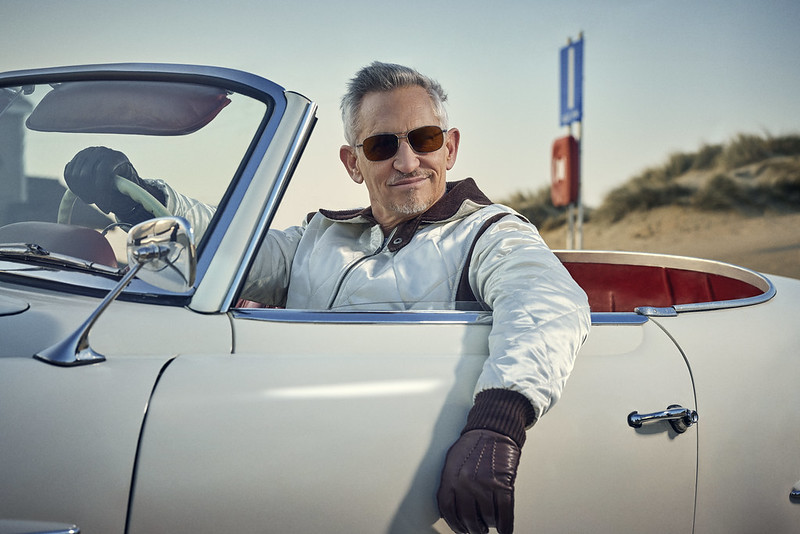 In fact, 12% said they feel glamorous wearing shades, over one in 10 (11%) even claimed they make them feel more famous, and 30% admit to wearing sunglasses to make themselves look better.
Wearing shades boosts sex appeal, according to 35% of Brits who admit they even find sunglass wearers more attractive compared to those who do not wear them.
Over a third (34%) say they feel more comfortable socialising in groups when wearing 'sunnies', with 29% feeling more photogenic and a further 18% find it easier to flirt with the opposite sex when behind a pair of frames.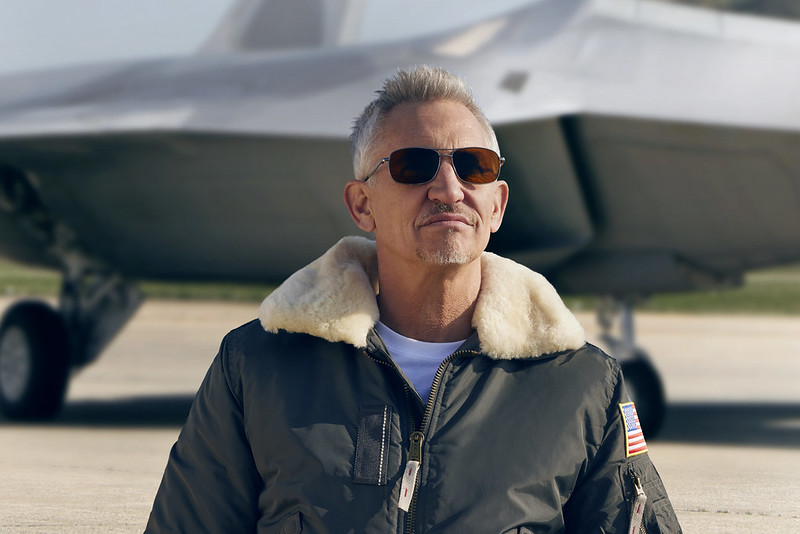 Of those surveyed, nearly four in 10 (38%) who wear sunglasses always take their shades with them before leaving the house.
Two fifths of adults (20%) even admit they wear sunglasses to hide their emotions with a further 16% having them on to cover a hangover.
Furthermore, those who wear shades have worn them indoors (29%) or on a dull day (43%).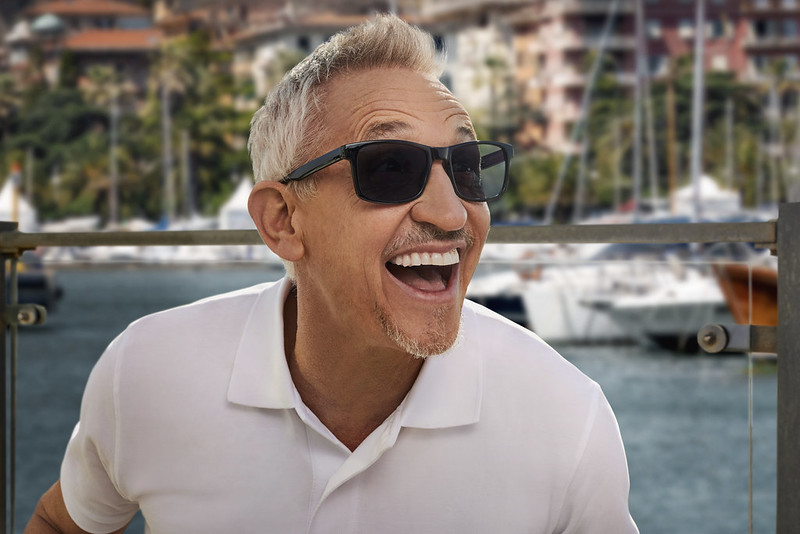 When selecting a pair, comfort (29%) was the top priority among wearers with adults also considering the overall shape (20%), quality (13%) and value for money (12%).
The study also revealed Brits favourite sunglass wearing film stars – with Tom Cruise's character Maverick from Top Gun (11%) coming out on top. Other memorable sunglass wearing movie characters on the list include Audrey Hepburn in Breakfast in Tiffany's (9%), Dan Aykroyd and John Belushi in Blues Brothers (7%) and Patrick Swayze's Jonny Castle in Dirty Dancing (7%) following closely behind.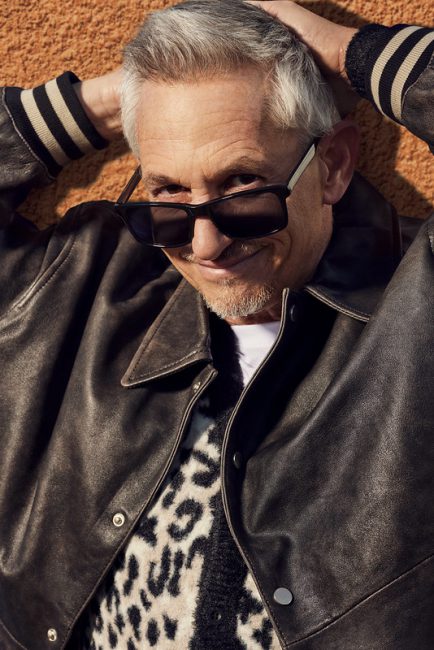 The new edit includes six distinctive and stylish frames paired with a range of prescription lens options. Prices start from £74 RRP.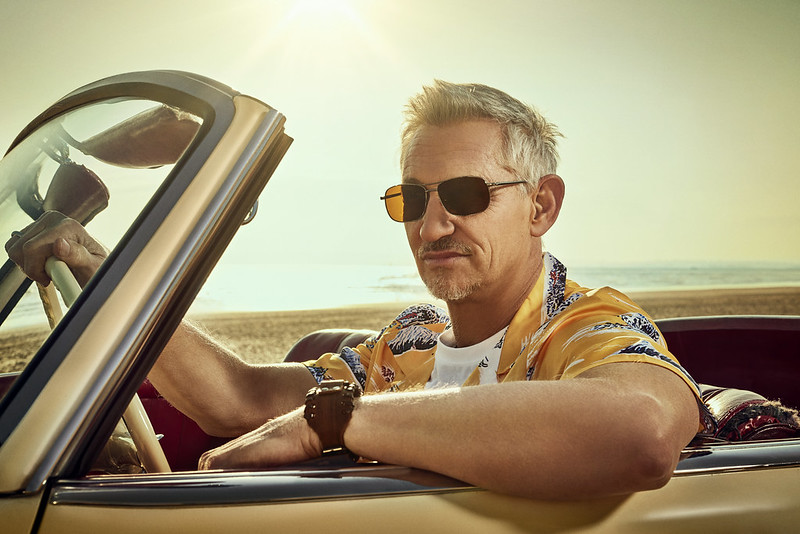 Another character to get the Lineker treatment included Mathew Broderick's Ferris Bueller, perhaps the most confident character in cinematic history. Each scene was paired with sunglasses from the new Vision Express Edit.
Dr Becky Spelman, Psychologist said: "For many, perception is everything, putting on a pair of shades can instantly make us feel cool and confident. Furthermore, they can act as a mask, allowing us to be someone else, to hide a certain aspect of ourselves or to even just look better when it comes to style and fashion. In addition to concealing imperfections and making faces seem symmetrical, sunglasses also hide emotions, boost the wearer's confidence, and just make them seem cooler"
Dan McGhee, Director of Optical Services for Vision Express said: "While moderate exposure to sunlight can have a beneficial effect on health, the dangers of too much sun are widely recognised. However, far fewer people are aware that overexposure to UV rays can damage their eyesight. The sun's UV rays are as strong in April as they are in August so protection year-round is key. Whether you are near-sighted or longsighted or need lenses which enable you to see clearly at all distances, there is a great range of lens options to suit all styles and needs from Polarised lenses which filter out reflections, allowing you see more clearly in situations to mirrored lenses which add an air of cool mystery to any beach setting."
Gary Lineker said: "It came as no surprise to me that over half nation feel more confident with sunglasses on. There's a feeling and swagger you get when you put on your favourite pair, whether it's on the golf course or to complete an outfit. I think with this new collection, there is something for everyone to help boost their confidence by elevating their style. It was great fun recreating all these sunglasses movie moments as these iconic characters ooze confidence in every scene. I love my classic cars, so I especially like the classic car we shot while recreating Cliff Booth from Tarantino's Once Upon A Time in Hollywood."
The latest Lineker Edit showcases the best in prescription sun lenses of all effect and colour whatever the activity. The collection includes Beach Bar, which is perfect for summer days by the seaside, and Golf which are perfect for a long day on the golf course. Other frames include Driving, Varifocal and Classic Sun.
Sunglasses also provide an important layer of protection from harmful UV rays. While moderate exposure to sunlight can have a beneficial effect on health, the dangers of too much sun are widely recognised. However, fewer people are aware that overexposure to UV rays can damage their eyesight, with one in five (22%) admitting to not understand the hazards.
Health reasons rank very low on the list of priorities when choosing a pair of sunglasses, with 38% stating they are not aware of the health benefits and the importance in protecting our eyes from the sun.
The new Vision Express sunglasses collection launches nationwide on 27th April 2022 and is available from all UK stores.
Shop all the looks in your local Vision Express store or online at www.visionexpress.com