Screen rivals Felton and Lewis face-off at Nintendo Switch Sports launch.
images > free for editorial use only
On screen rivals Tom Felton and Matthew Lewis reunited to battle it out in a series of sporting matches on Nintendo Switch Sports at London's Westfield White City today.
The duo juked it out in front of a crowd of onlookers, which saw the cinematic rivals go toe-to-toe, reminiscent of their past on screen fictional rivalry.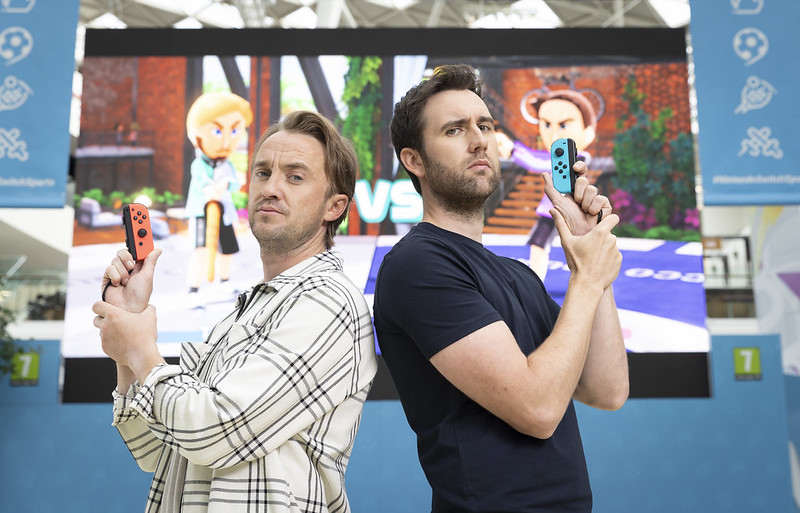 Onlookers witnessed Felton and Lewis compete in a 'best of three' across a variety of sports featured in Nintendo Switch Sports – the follow up game to Wii Sports, which allows players to use real-world movements to compete in six sports, including Football, Tennis, Bowling, Badminton, Volleyball and Chambara.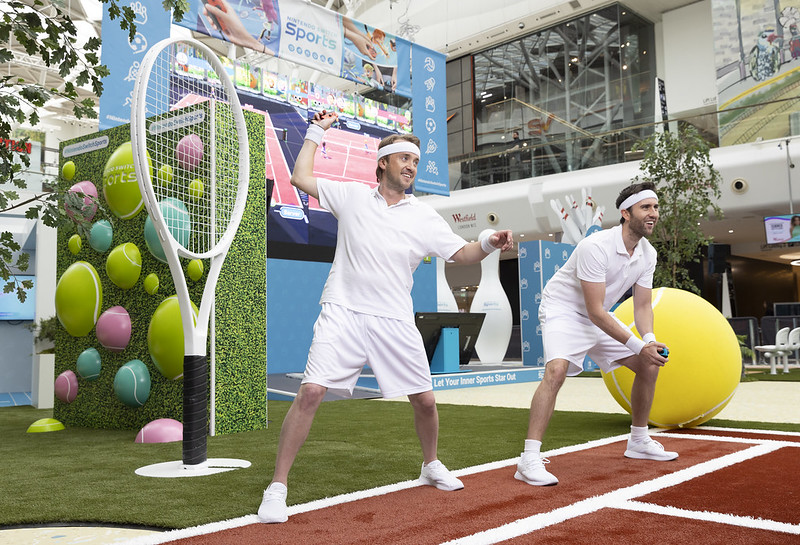 Tom Felton said: "We both know Potter fans love our fictional rivalry and so do myself and Longbottom (Matt). It's always a pleasure to reunite, especially when we get to meet over some really fun games and (friendly) competition!"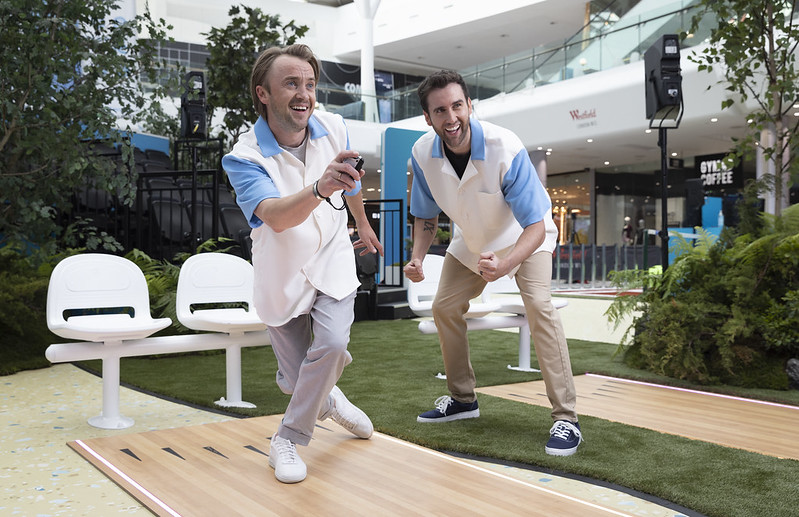 Matthew Lewis said: "It's been such great fun to reunite with Tom today and settle some old scores. I love that we still have a friendly rivalry between us, and it was great to play that out with a game of the new Nintendo Switch Sports here at Westfield today."
Nicolas Wegnez from Nintendo UK said: "Nintendo Switch Sports is a game that brings family and friends together to revel in friendly revelries. Tom & Matt are great friends despite their fictional rivalry and their competitiveness really played out today using real-world movements within the six sports available in the game. They both really put their sports skills to the test and most importantly had a great fun playing together. As the successor to Wii Sports which took the world by storm sixteen years ago anyone can from today revisit Wii Sports rivalries with friends and family on the same Nintendo Switch console or seek out new ones through online play".
Nintendo Switch Sports is available exclusively for Nintendo Switch at all major retailers and on My Nintendo Store on 29th April 2022