British kids dressed up as Boris Johnson for Halloween.
Politics is unavoidable at the moment, and in the week before the country was dropped into another election, Boris Johnson and Halloween were the focus for Beano.
Beano took off from where it had previous form (Jacob Rees-Mogg and Walter Brown, anyone?) and re-entered the ridiculous world of UK politics by looking into how Brexit would be affecting British kids' Halloween celebrations this autumn.
The Beano also looked in to how kids would be dressing-up at Halloween and found that eight in ten (82%) British children said they now prefer modern and pop culture outfits for Halloween over traditional costumes.
Although Boris never 'got out' on 31st October, mini BoJo's around the country were going to be, as the PM took his place in 2019's top scary costumes for Halloween alongside The Joker and characters from Fortnite and Stranger Things.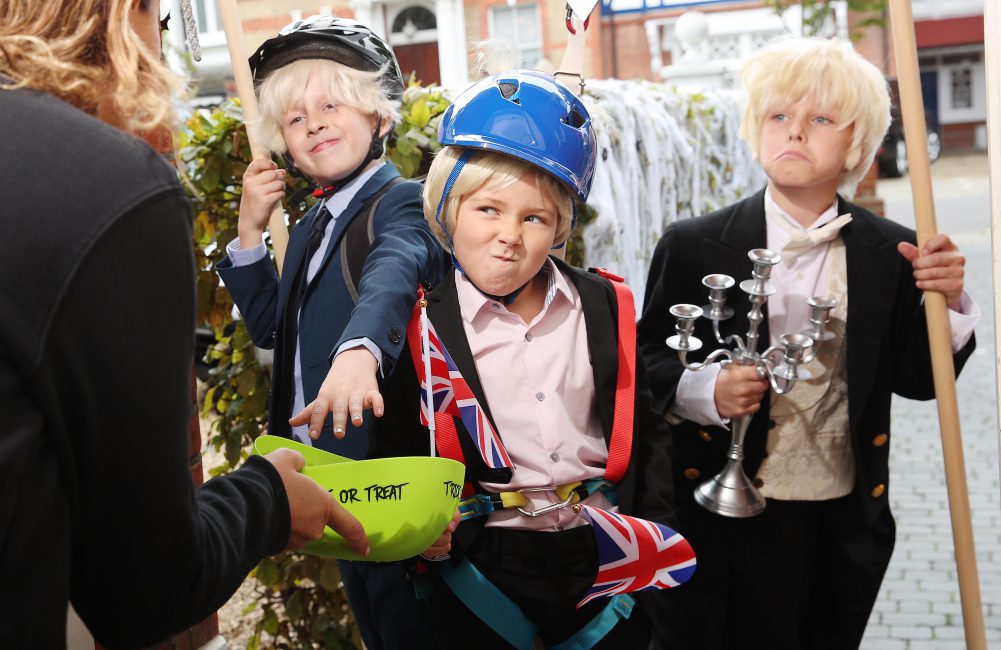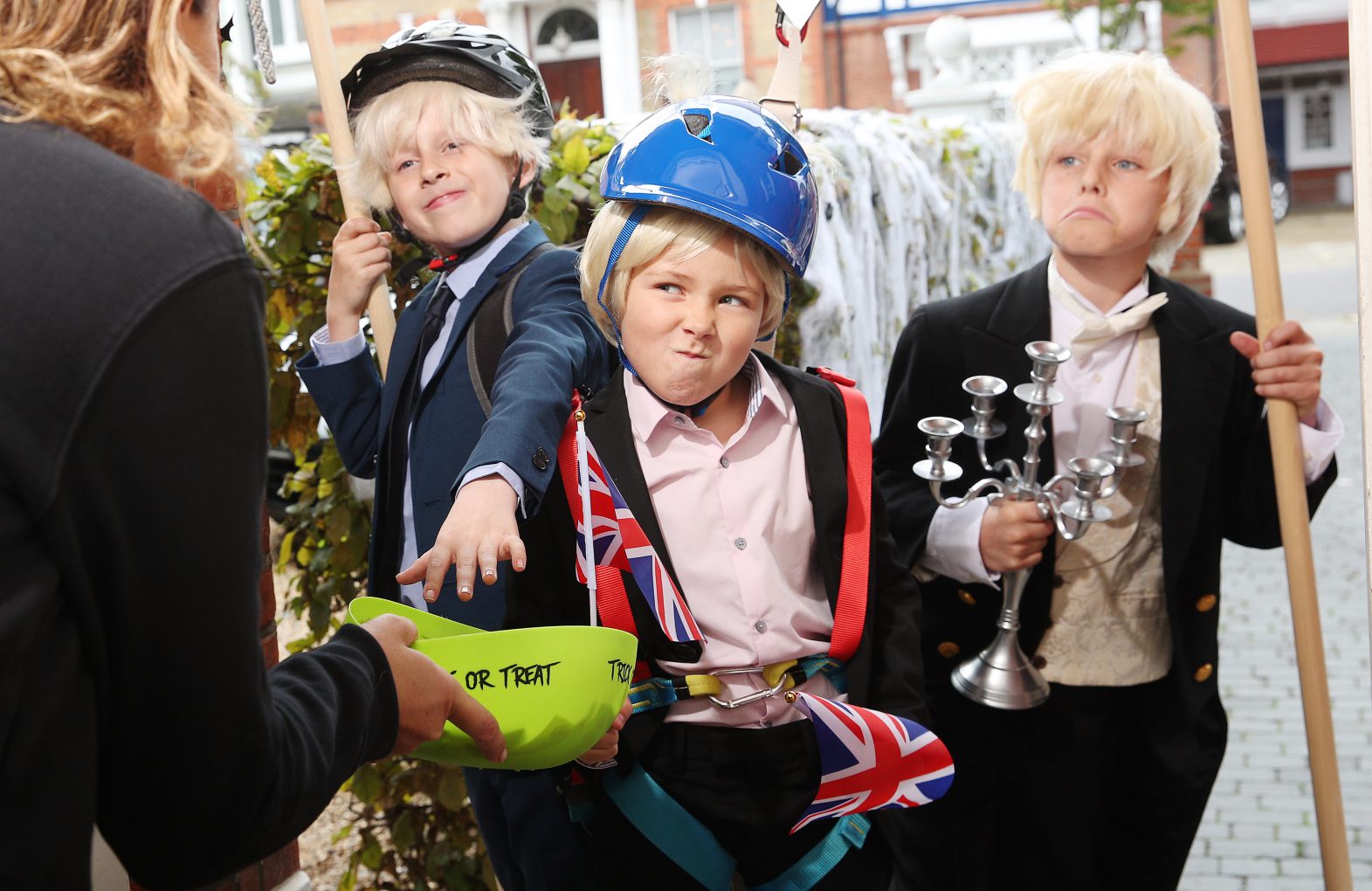 So, to inspire kids looking to spook their friends and neighbours, Beano recreated three of the Prime Minister's most ridiculous looks. These included "Zipwire Boris", "Biking Boris" and "Bullingdon Boris", to inspire little budding 'Boo-ris Johnson's' for Halloween.
Beano readers Jack Waterson (7), Jamison McCarthy (10) and Presley Kempson (10) took to the streets of Central London in October to test reactions to their "Boris" costumes ahead of Halloween night, resulting in hilarious, mini Boo-rises being plastered all over the national papers the day before Boris scared the rest of the UK by announcing a Christmas General Election.
Hits included The Sun, Daily Mirror, i, The Times, Metro and Daily Star in print, masses of online coverage, ranging from the Mail Online to the Independent as well as a fully credited "and finally…" piece on Channel 4 News.
Spooktacular!