Beano reveals Britain's Funniest Class 2023.
Images free for editorial use
Class Indigo 1 (Year 5) from Greasley Beauvale Primary School in Eastwood crowned the nation's funniest with their joke ""What happened to the math teachers garden? It grew square roots".
The winning class have been immortalised in Beano form, featuring in this week's comic on sale now in shops across the country. Each individual member of the class has been drawn by the legendary Beano artist Nigel Parkinson.
Jokes poured in from all corners of the country for this year's competition, and whittled down to a shortlist of the Top Ten funniest schools by Beano's gag masters before the public crowned the winner. It was Greasley Beauvale Primary School that emerged victorious, securing the coveted Funniest Class title. Their winning joke claimed over 51% of the total votes.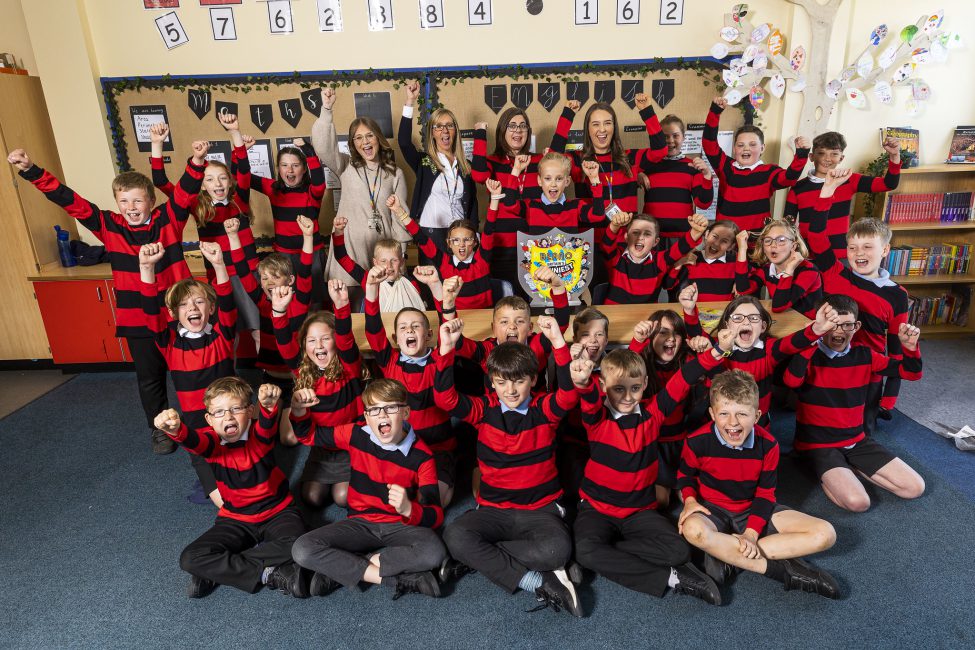 Mike Stirling, Director of Mischief at Beano Studios said, "As Brits we're renowned for our sense of humour and at Beano we always believe that the best jokes come from kids. Each year we can't wait to see what the next generation of comedians have to say, so a huge congratulations to Greasley Beauvale Primary School for taking home the crown – who doesn't love a joke about teachers?"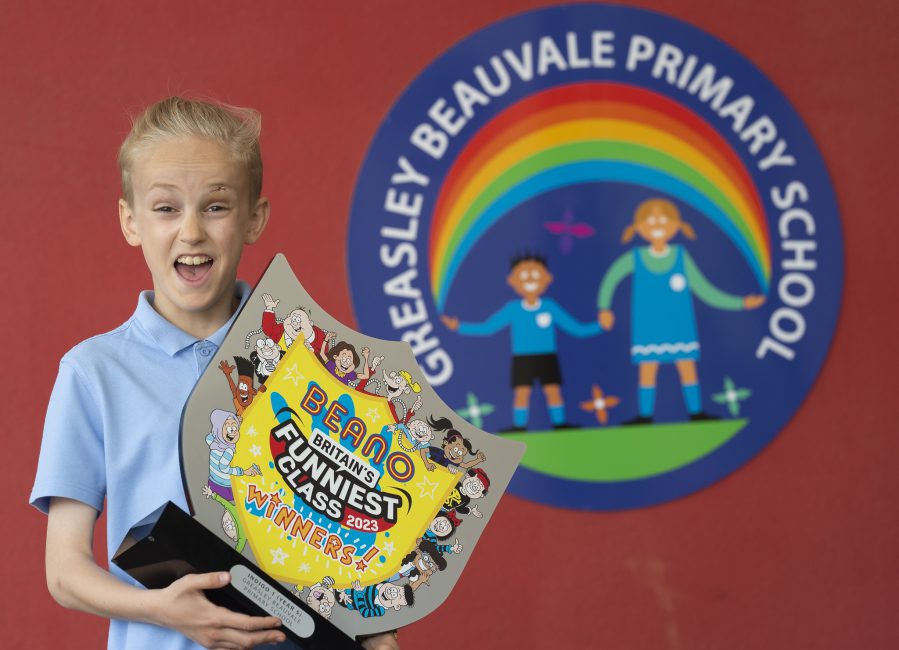 Michelle Bates, Headteacher at Greasley Beauvale Primary School said, "The kids had an absolute blast crafting their joke, and having it showcased on the cover of the Beano comic is an extraordinary, one-of-a-kind moment. We're overjoyed to spread their hilarious joke far and wide, bringing laughter to the entire nation and eliciting countless morning chuckles!"
Greasley Beauvale Primary School were presented their official Beano 'Britain's Funniest Class' trophy alongside a bundle of Beano goodies including comic subscriptions for the whole class.
In second place was Whitehill Junior School with their barktastic joke – "What did Gnasher want to be when he grew up? A Bark-cheologist!"
Britain's Funniest Class, now in its fifth year is a nationwide initiative created in partnership with YoungMinds, the UK's leading charity fighting for children and young people's mental health. It aims to lift classroom spirits and help build resilience, whilst inspiring the next generation of comedy geniuses through joke-writing lessons.
The comic featuring Britain's Funniest Class and the shortlisted jokes is on sale now. Find out more at beano.com/funniest-class