Paddy Power 'twin' famous Welsh village with Chelsea FC.
Images for editorial use > here  
Irish bookmaker Paddy Power has claimed responsibility for hijacking one of the United Kingdom's most famous signs.
The well-known firm 'twinned' the famous Welsh village of' Llanfairpwllgwyngyllgogerychwyrndrobwllllantysiliogogogoch' with Chelsea FC, which they assert to be "the only placewith more Ls".
Locals realised the mischievous betting brand were to blame for the stunt when they noticed their town sign, which famously features four Ls in a row, had been tampered with overnight to poke fun at Chelsea FC's losing form this season.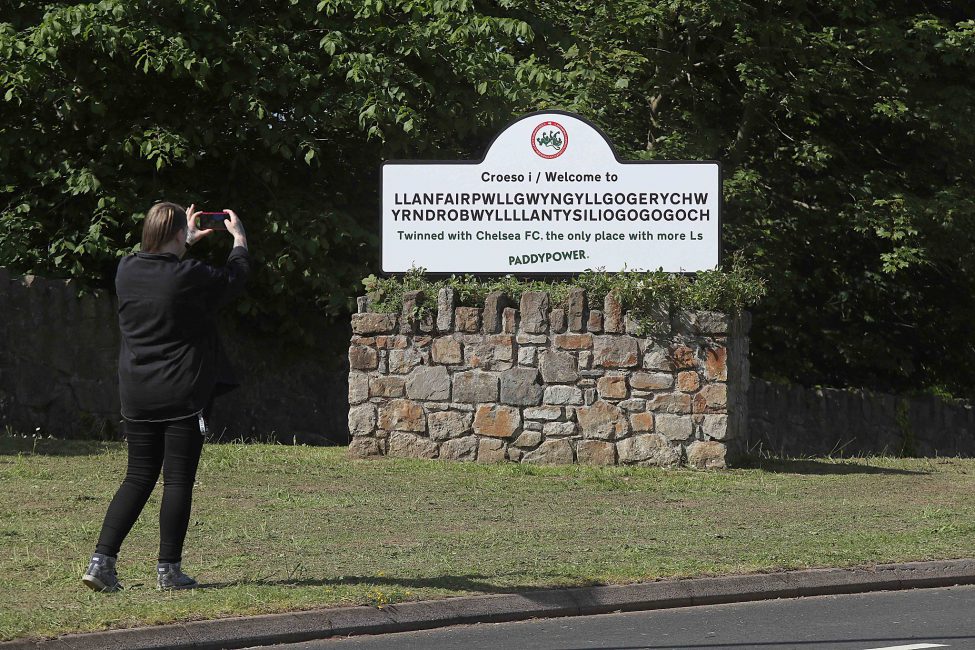 They have clocked up a total of 16 losses in the current Premier League season following last night's defeat against Manchester United.
Paddy Power's odds suggest that figure is likely to hit 17 by Sunday when they play their final match of the tournamentagainst Newcastle who are 7/5 to win.
Although it's recognised for having longest place name in the United Kingdom, Llanfairpwllgwyngyll (as it's known for short) boasts a grand total of just 11 Ls by comparison.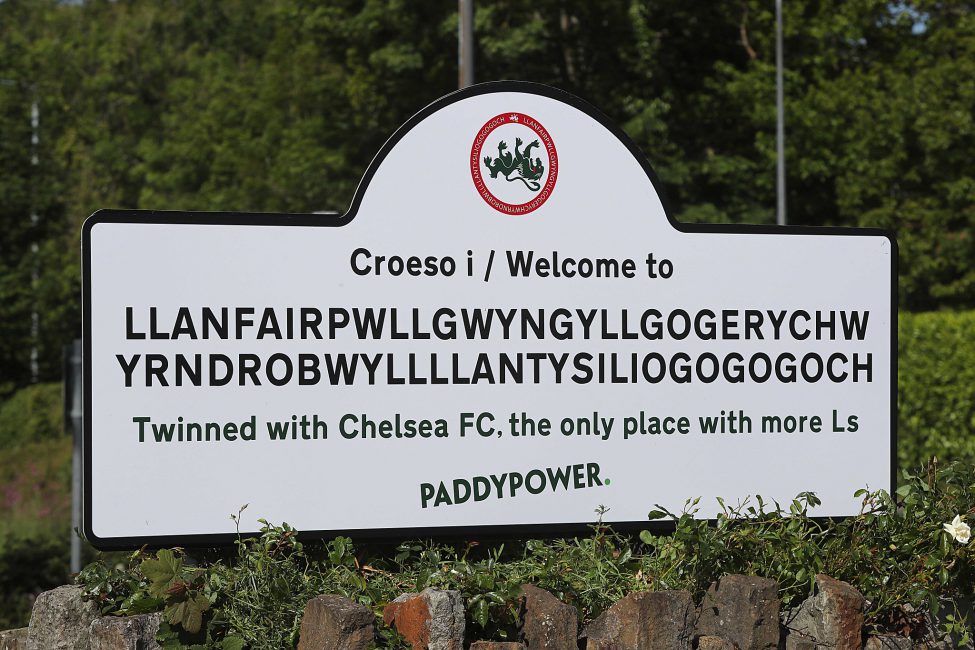 Locals from the village in North Wales were shocked to learn the news that the place they call home had been very unofficially 'twinned' with the West London club this morning, when they woke to find the famous sign erected to greet visitors and tourists alike now reads:
'Welcome to Llanfairpwllgwyngyllgogerychwyrndrobwllllantysiliogogogoch Twinned with Chelsea FC, the only place with more Ls'
For context, Man City's star striker Erling Haaland scored 36 goals this season – one less than Chelsea's entire squad managed in the same period.
In a bid to give Chelsea some additional support as caretaker manager Frank Lampard leads them towards their final fixture with him at the helm, Paddy Power stepped in with some sticky tape to seal the deal.
Spokesperson for Paddy Power, Rachael Kane, said:"Football is booming in Wales at the moment, with Hollywood A-listers catapulting local clubs to major success. Given it's renaissance, we thought Chelsea might benefit from some Welsh magic, and with a population of just 3,000, they might need the support of every single one of them come Sunday. Chin up lads, Potch is en route!"