A quarter of Brits would run for PM – if given the chance.
As we enter a new era of British politics a new study has found that 29% of Brits think they have what's needed to take on the role of Prime Minister, with 23% saying they would run for PM if given the chance.
The research commissioned by Channel 4 ahead of the launch of 'Make Me Prime Minister' also revealed the other political jobs that piqued an interest with Prime Minister (25%), Political Economist (24%), Political Assistant (23%) coming in top. Other jobs of interest include Campaign Manager (20%) and Policy Advisor (20%).
However, a job in politics is a turn off for many with the stress (38%), lack of right qualifications (31%), lack of passion towards politics (31%) cited as the main reasons to abstain from a career in politics.
When it comes to the values that make a good Prime Minister, the British public are looking for trustworthiness (39%), honesty (38%) and integrity (38%).
These values are something Martin Lewis (14%)– the money expert, clearly has in bucket loads as they were voted top of a list of celebrities Brits would love to see take the political hot seat. With the cost-of-living crisis dominating the news agenda, Martin Lewis' expertise is something Brits are looking for.
National treasures Sir David Attenborough (9%) and Stephen Fry (7%) come second and third respectively.
Following his work both on and off the pitch and in the lead up to the World Cup this November, one in 20 (5%) of Brits would put their faith in Marcus Rashford to lead the country.
To celebrate the launch of 'Make Me Prime Minister', Channel 4 has traversed the country with a portable No. 10 Downing Street giving Brits the chance to have their say and share their killer, vote-winning policy ideas as if they were to take on the big seat at Number 10.
Across the weekend in London, TOWIE's Gemma Collins took to the stand to share her manifesto, stating her top priority as new PM would be to increase the minimum holiday allowance for Brits up to 8 weeks per year.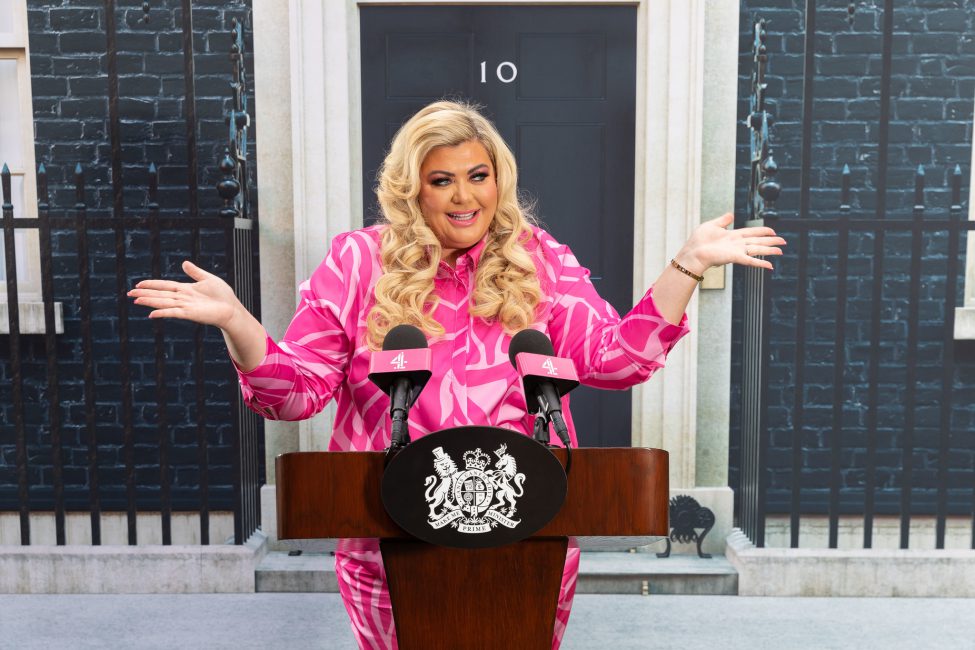 When it comes to Brits taking an active stance within politics there has been a marked improvement; 22% stated they didn't vote in the previous General Election but 50% are planning to vote in the next.
The research also revealed a third (32%) have attended a march, protest or demonstration; 29% have campaigned about an issue of importance; whilst the same amount (29%) have even written to their MP to voice their opinion – as 65% felt it was important to get personal views heard.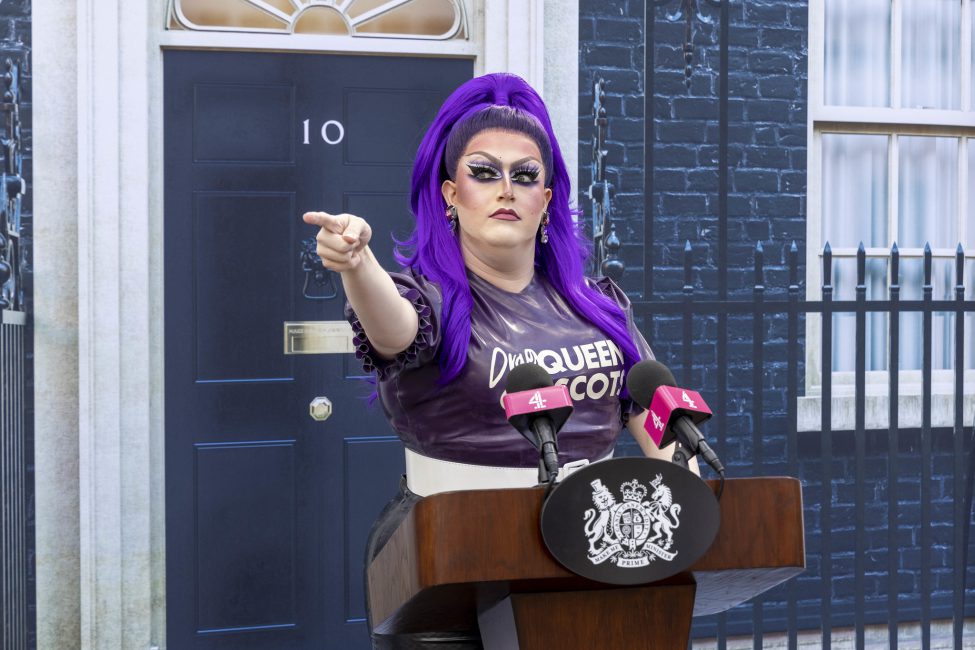 Lawrence Chaney stands in front of a portable No. 10 Downing Street ahead of the launch of 'Make Me Prime Minister', premiering tomorrow on Channel 4.
Racism (31%), climate change (30%), environment (30%) and sexual harassment (29%) were revealed as the most important topics when it comes to political activism. The interest doesn't stop there, with just under half (44%) of Brits saying that they regularly tune in to political-themed broadcasts and over a third (38%) confessed to getting into a debate with someone over opposing political views.
When it comes to political standing the biggest influences on Brits are parents (21%) and partners (18%), despite the talk of echo-chambers social media has less of a baring than initially thought with only (2%) being influenced on social.
Alastair Campbell said, ''The contestants in Make Me Prime Minister are not the only ones who think politics is in a mess and that they could do the job better than Boris Johnson or Liz Truss. But I think they learned that the job is a lot harder than it looks. Some of them without doubt have real political talent and I hope they go into politics. They will also be pleased by the poll findings that people want our PM to have integrity, and be trustworthy and honest. So should we all".
'Make Me Prime Minister' launches on Channel 4 on Tuesday 27th September. The six-part series will follow 12 ordinary yet opinionated Brits with views from across the political spectrum, in a contest to see what it really takes to operate in the cutthroat world of politics.
They will be put through their paces in a series of prime ministerial-style tasks designed to test their leadership skills, resilience, and integrity. These weekly group challenges will be set and adjudicated by Alastair Campbell and Baroness Sayeeda Warsi, two political heavyweights who know exactly what it takes to succeed in the world of politics.
Top Ten celebrities Brits would like to see in charge:
1. Martin Lewis
2. Sir David Attenborough
3. Stephen Fry
4. Alison Hammond
5. Richard Osman
6. Dame Judi Dench
7. Marcus Rashford
8. Ricky Gervais
9. Dame Helen Mirren
10. Eddie Izzard
Catch the new series of 'Make Me Prime Minister' airing on Channel 4 on Tuesday 27th September at 21:15 and on All 4.
images free for editorial use here