Yungblud's 3Fold Perfomance at Samsung KX.
The Brief
Inspired by our award-winning launch campaign for the Samsung S20 featuring Lewis Capaldi, Samsung once again called on us to bring our PR expertise to an exclusive performance with Brit nominee Yungblud.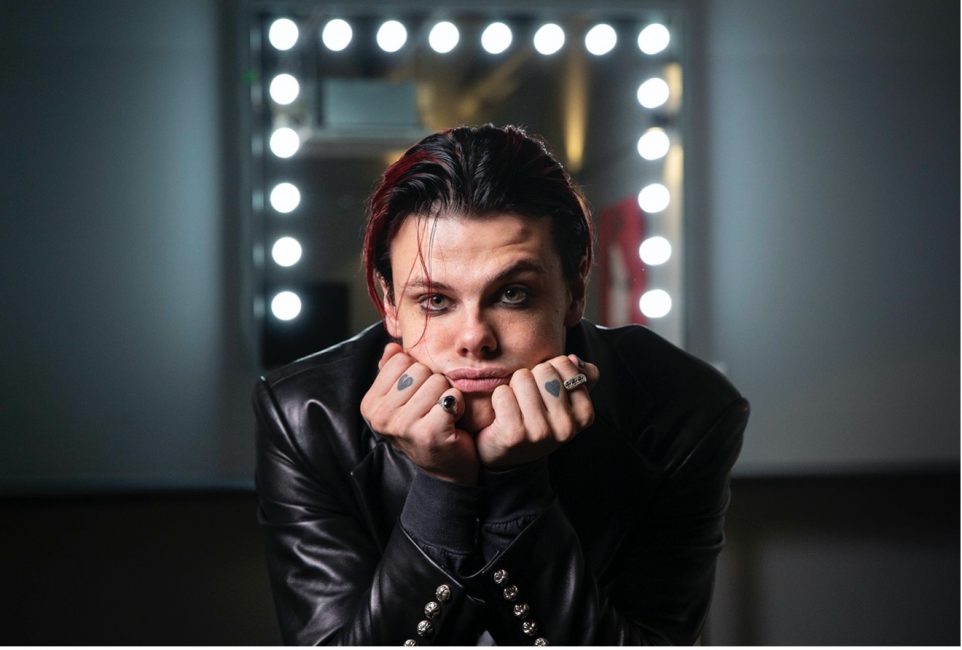 Our goal was to drive maximum awareness of the new Samsung Galaxy Z Fold3 and Z Flip3 phones, the day before they arrived on the shelves.
The aptly named '3Fold' performance was inspired by the multitasking nature of the new phones – and was the culmination of a unique collaboration between three very different artists – rock star, graphic designer and gospel choir.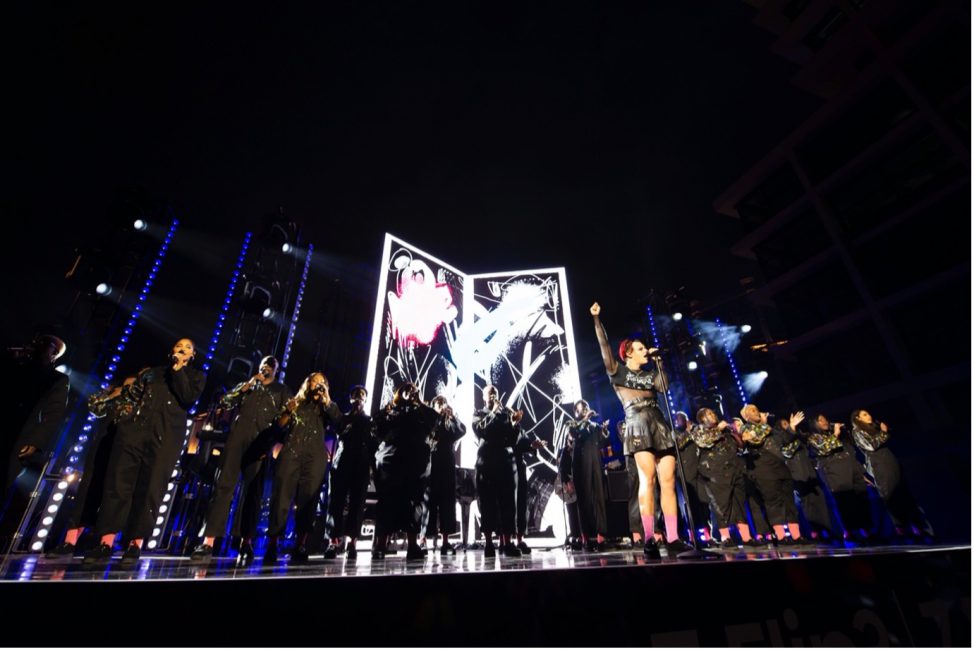 Execution
Despite only 500 lucky fans being invited to attend the gig, we needed to make sure that everyone knew about it.
For the event we engaged three wire photographers to ensure maximum media penetration of our images from the unique gig. We encouraged them to join Yungblud on the stage as he took a selfie with the brand-new Z Fold3, capturing our hero shot and creating buzz beyond the secret event coverage.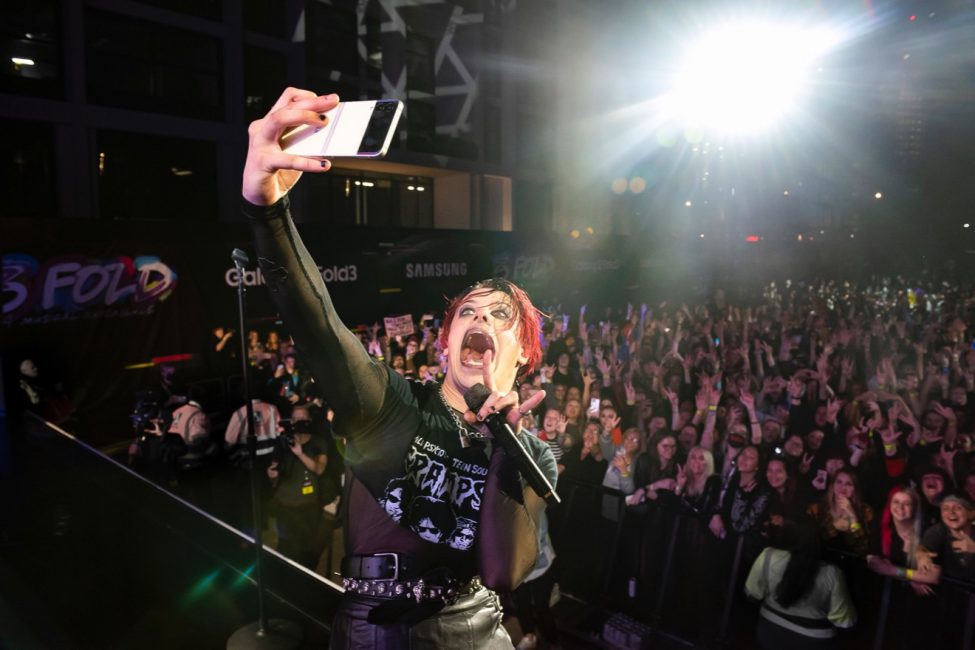 During his set, Yungblud performed 7 of his most iconic songs alongside the Community Gospel Choir on a six-metre rotating stage. This was bought to life with incredible visuals designed by graphic designer, Aries Moross.
The three art forms working in collaboration replicated the multi-window capabilities of Samsung Galaxy Z Fold3, which allows three different apps to be open at the same time and run simultaneously on the device's main screen.
We also secured interview time with the chart-topping rocker, landing immediately after the embargo in the Evening Standard, PA Media and the Metro.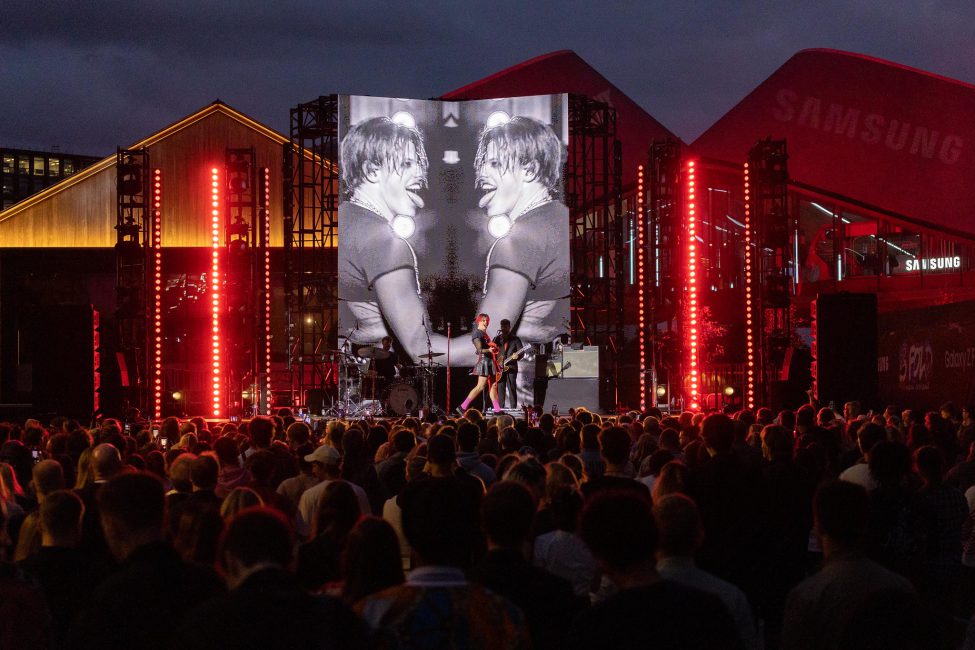 Talent in attendance included the likes of recent Love Island alumni Lucinda Strafford and Sharon Gaffka, which helped amplify the event across social channels. With their recent departures from the series, they were also perfect to fortify the showbiz hook. Upon entrance, all talent was photographed in front of our branded board.
The Result
The campaign achieved 260+ pieces of media coverage with 24 nationals including The Sun and MailOnline as well as coverage appearing across the pond on People magazine's website. In total we achieved an estimated reach of over 34 million.
Over 10 celebrities and influencers attended the event, generating an OTS of 4 million.