The art of live chainsaw carving by Buffalo Trace.
When award-winning American bourbon whiskey label Buffalo Trace asked us to promote its brand to a UK audience, we knew it had to be bold, loud and show-stopping, as well as bringing to life its Kentucky heritage.
So we decided to bring the US art-form of chainsaw carving to the UK for the first time, building a live exhibition bar in the heart of hip London.
We flew leading US chainsaw carving artist Griffon Ramsey  ("a rock star with a chainsaw" Vice Magazine) – to London for a 4-day exhibition to create a 6ft buffalo sculpture, in front of live crowds in Shoreditch.
Fans were invited to watch Griffon carve her masterpiece, before the final sculpture was unveiled to the public alongside a Buffalo Trace tasting bar.
A 2-metre red wood chainsaw sculpture took over 30 hours to create using gas and electric-powered chainsaws in front of live crowds.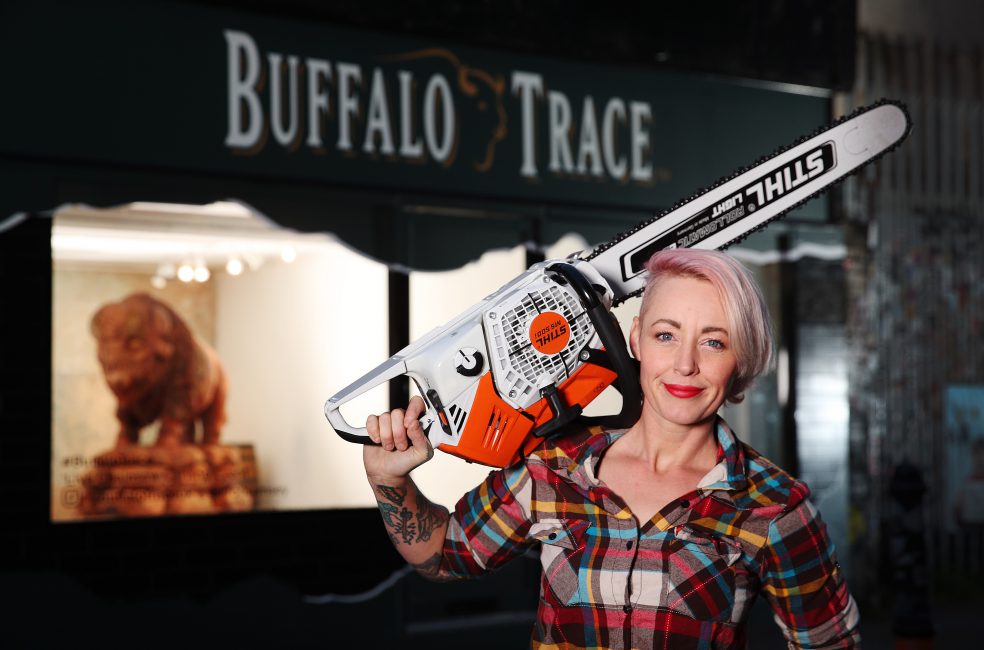 Griffon was selected to produce the masterpiece due to her dedication to craftsmanship, which emulates the distillery workers' commitment to their whiskey-making craft.
A commitment that has earned Buffalo Trace award-winning status, having been named the world's best Distillery nine times in the last 14 years.
Photography and video of Griffon were captured throughout the exhibition.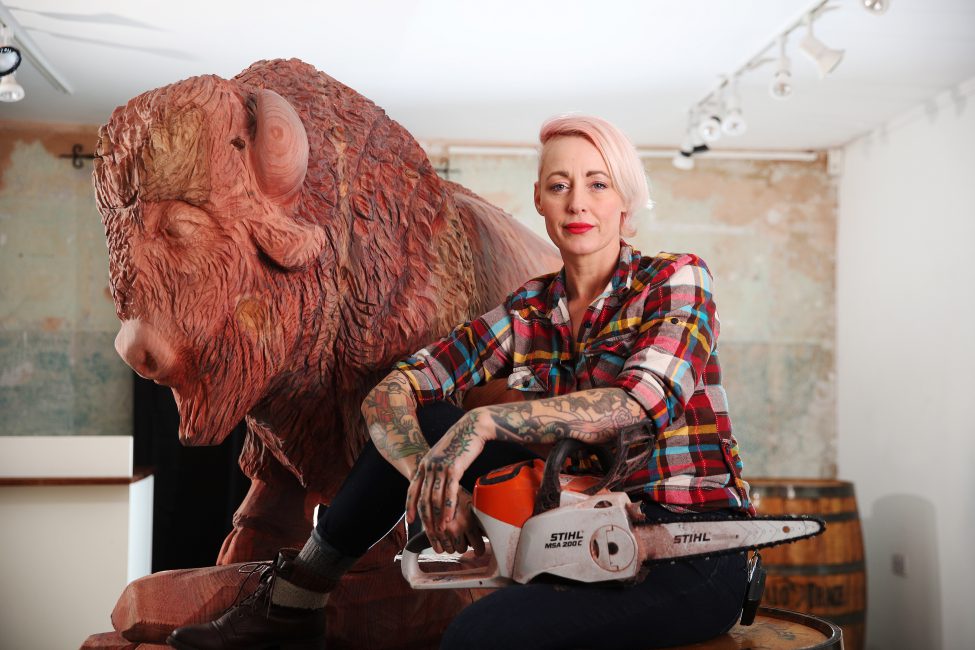 The result?
Hundreds of Londoners got their first taste of Buffalo Trace and a live brand experience they will never forget.
A media reach of over 6.8 million, including features in Metro Online, Daily Star and Daily Express (both double page spreads).