Reuniting The Bill in Lockdown.
We worked closely with UKTV's in house team to drive fame and awareness for the iconic British police drama series the Bill which would be available on their free streaming service UKTV Play.
There were two challenges – there were no 'new' press assets for the series which first debuted on British TV in 1984 and access to the former cast was problematical given the nation was in the midst of a COVID 19 lockdown.
Our creative response revolved around turning the situation to our advantage by staging a 'virtual' launch party featuring our 'old' Bill cast members in lockdown!
The idea was simple – reunite 5 x iconic cast members who appeared from the very first series and have them answer questions from fans over a Zoom video call.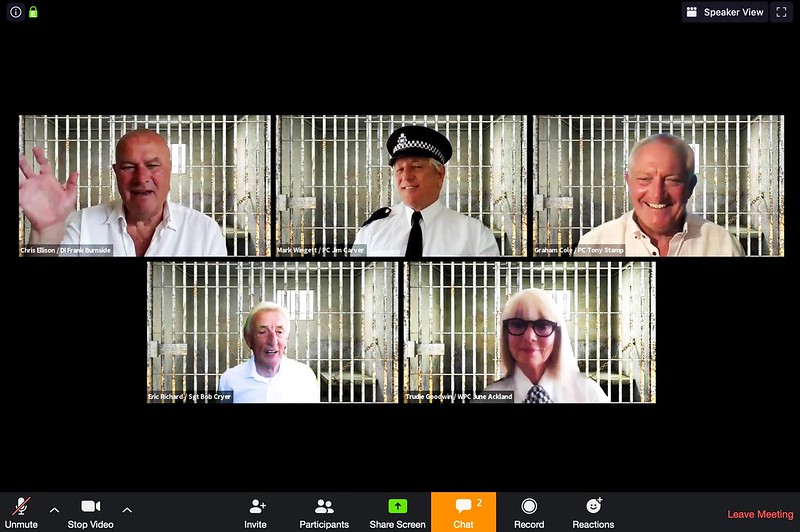 The execution was a little trickier involving numerous laptops zoom tutorials, sending computers to far flung corners of the country and organising a little launch party pizzazz with the addition of some old school 'Bill' uniforms.
We engaged the presenter Jamie East to host the call and added interest by ensuring each cast member had a pre-arranged set of Zoom backdrops (including shots of their younger selves, jail scene and Sun Hill police station) to switch out during the call.
The virtual reunion was a hoot and the highlights were subsequently sliced and diced for UKTV's social channels and sold in by the TH team as a national news story.
The results have been extraordinary – a discussion piece on BBC's Breakfast News, 7 page lead stories in print including the Mirror, Star and Express, over 200 regional news stories (and counting) thus far and online coverage everywhere from the Metro to the Mail Online – all with embedded video and appointment to view messaging for UKTV Play.