Launching Beano's search for Britain's funniest family.
This week we launched Beano's nationwide competition to find Britain's Funniest Family, in partnership with leading mental health charity Young Minds and comedian Romesh Ranganathan.
Beano launched the competition to help families stuck at home during lockdown stay entertained.
To enter families have to submit their best jokes, pranks, silly faces and dances via 15 second video clips online at the Beano website.
The Top 20 entries will be shortlisted by competition judge Romesh Ranganathan and a team of Beano joke makers, with winners ultimately being chosen by an online national vote.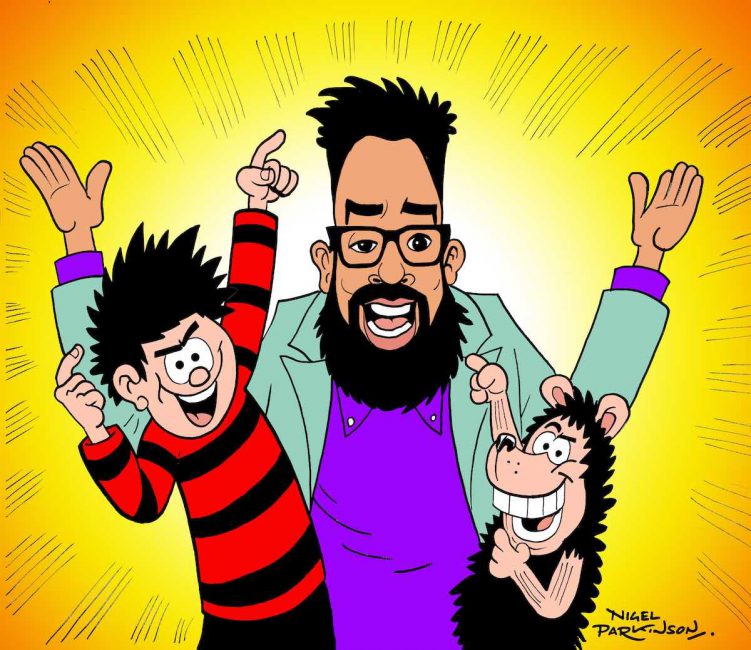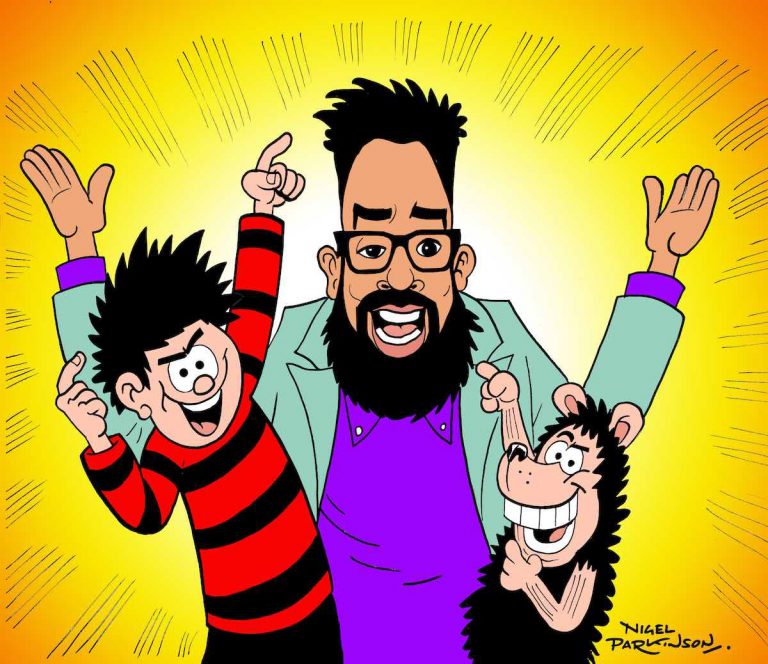 The winning family will get the money can't prize of being turned in to Beano characters for a one-off edition of the comic.
The competition builds on Beano's legacy of keeping the nation laughing during tricky times (the comic famously continued production throughout World War Two to help the nation's morale.)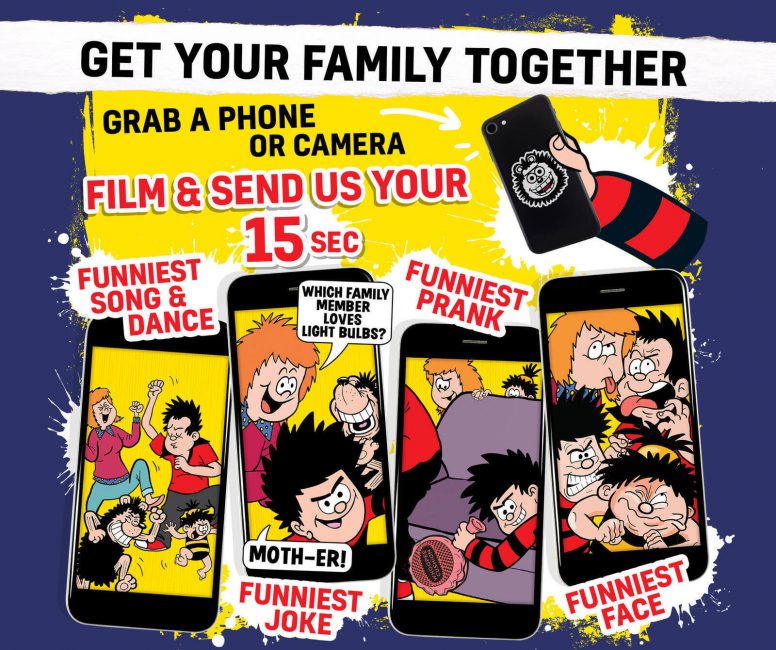 The launch of the competition was covered in national titles including Mirror, Evening Standard and Metro, and featured in over 200 regional pieces.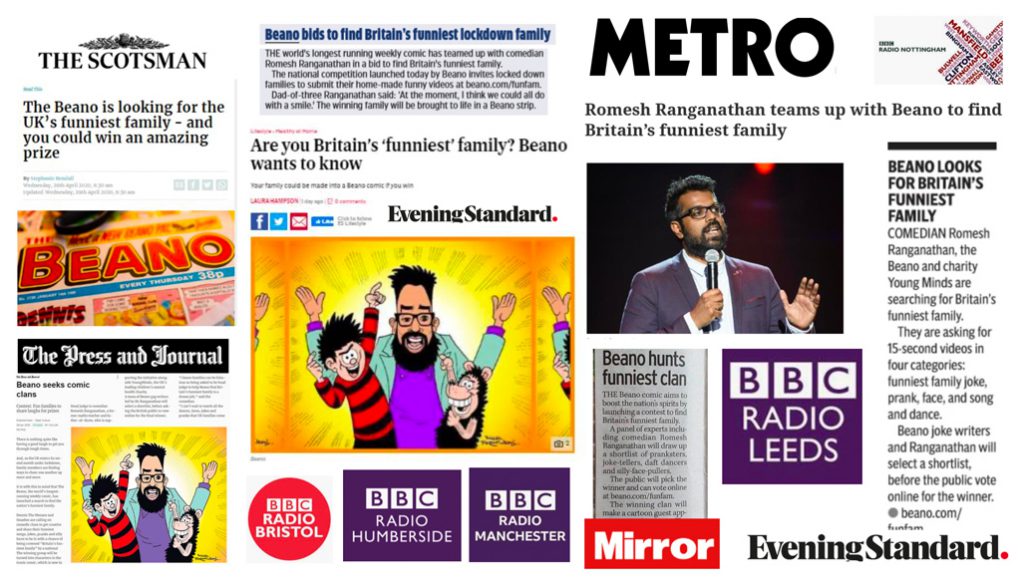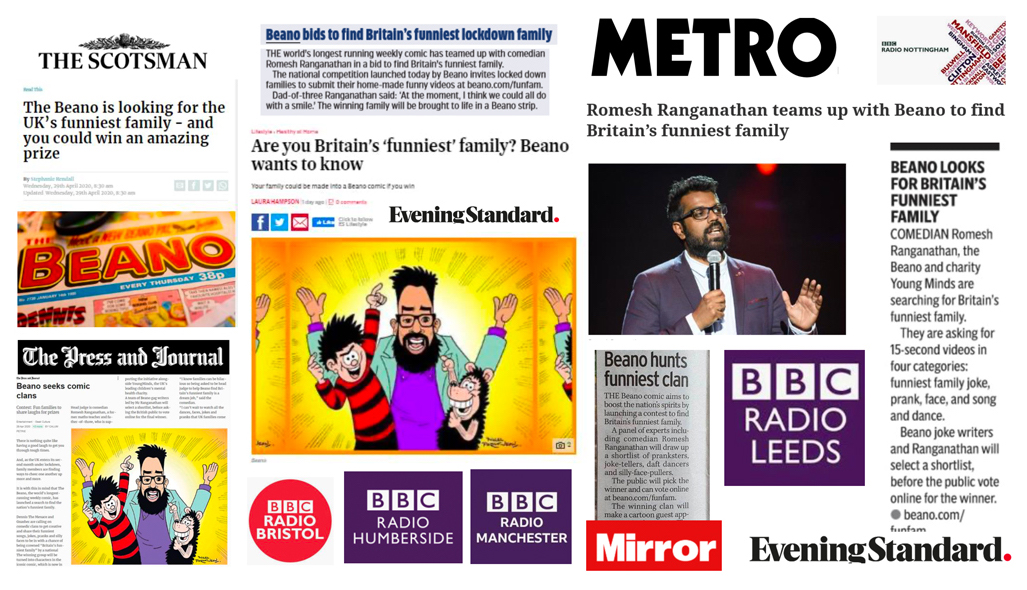 Head of Beano Studios, Mike Stirling, also took part in a number of radio interviews about the campaign, promoting the competition to local audiences.
enter here