Millions of women gamers suffer online harassment and abuse.
New campaign from Sky Broadband and Guild Esports aims to raise awareness of the mistreatment of women in gaming
images free for editorial use > Here
Millions of British women are victims of online abuse according to shocking new study released today.
New research reveals half (49%) of women gamers in Britain have experienced a level of abuse or harassment when playing or streaming online, rising to 75% amongst those aged 18-24.
The findings delve into the differing experiences faced by both men and women gamers when playing video games on the internet, with over a half (52%) of women admitting they feel worried about playing computer games online, over concerns for their mental health.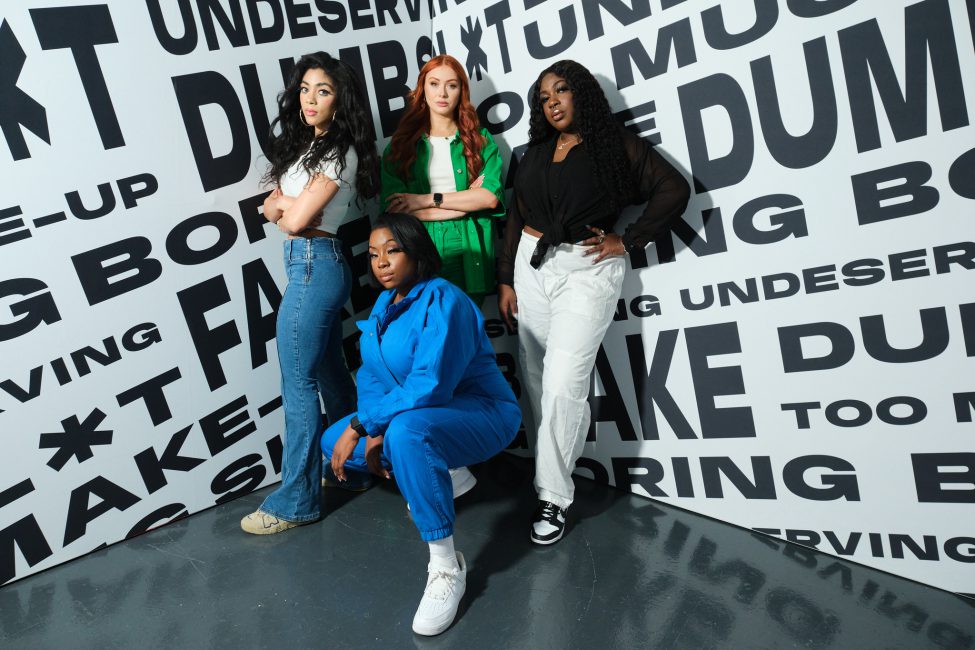 The survey of 4,000 gamers, commissioned by Sky Broadband, revealed that over a third (35%) of women said they have received violent messages in the past, with 80% stating they're often sexual in nature.
Of the women surveyed, half (50%) have felt uncomfortable while live streaming due to hate received by other players. Just under a third (31%) of women players have also lied about their gender and remained anonymous during online gameplay.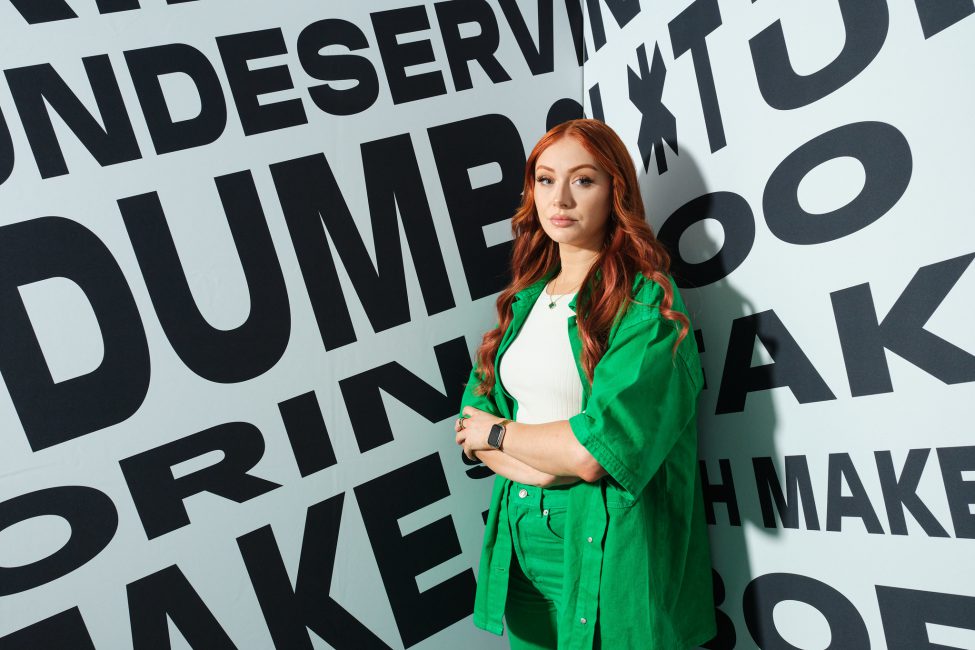 Over a third (40%) of women have felt personally threatened by the abuse they've experienced online, with 27% worried about being attacked in real life following threats made on gaming platforms.
The levels of harassment are so strong that 25% of women surveyed admitted to feeling depressed with 11% left feeling suicidal. Despite this, 25% wouldn't tell anyone about negative comments they're receiving.
The new research comes as Sky Broadband created a new immersive experience in partnership with Guild Esports at the Sky Guild Gaming Centre in Shoreditch that shines a light on the abuse experienced by women gamers in the UK.
The high-level gaming simulator begins as a neutral experience then changes to highlight the terrifying level of harassment that women gamers face daily.
Video content from the experience shows the real-time reactions of male players as they're slowly given increasingly aggressive messages while they try to game.
Messages such as "Stop playing a man's game little girl" and "Someone kill this wh*re" can be heard throughout the room, just a snippet of what so many women receive daily.
To launch the findings and the experience, Sky Broadband has partnered with a host of female gamers and gaming experts to feature in a series of striking images that depict some of the abuse they face whilst playing online.
Stephanie Ijoma, Sunpi, Elz the Witch and Danielle Udogaranya, all regular gamers and content creators, appear in front of a backdrop covered with writing that illustrate true-to-life abusive and violent messages that are heard by women in gaming daily.
The four also participate in video content discussing what needs to be done about the rising issue of women's abuse, and give their thoughts on men's' reactions to Sky Broadband's immersive simulation.
Stephanie Ijoma, Consultant, Gaming Entrepreneur and founder at NNESAGA said: "As women, especially coming from an unrepresented background, the abuse we receive on a daily basis is simply unacceptable which is why campaigns like this are so important to challenge the gaming community to become part of the change. It's crucial that we work together in making the online gaming world safer for women as there is absolutely no room for abuse."
Sky Broadband has also partnered Cybersmile to create a series of interactive educational modules to raise awareness of sexist abuse in gaming, promoting personal safety and empowering gamers to be better informed. The modules cover how to recognise abuse, how to report abusive behaviour and how to become an ally.
The Sky Guild Gaming Centre will also create a safe space for women gamers and their allies with The Lobby Live, a series of summer events hosted at their HQ.
Speaking about the campaign, Youtuber and presenter Elz the Witch, said: "I'm proud to be part of this campaign which is shining a light on the real challenges women that play or stream games online face – which is often worse for women from racially diverse backgrounds. It's hugely important that we not only raise awareness but encourage real action – there must be allyship for change to happen."
Over half (51%) of males reported they have witnessed female streamers being harassed on live streams and 66% of men and women agree that women are more likely to experience negative comments while gaming.
When it comes to defending the victim, 71% of all respondents stated that they have stepped in to stop any abuse that they have witnessed.
Speaking about the research, Amber Pine, Managing Director, Broadband and Connectivity, Sky Broadband, said: "The results of this research are shocking and should alarm the gaming community. It is completely unacceptable for this type of sexist abuse to be so prevalent. We are determined to improve the experience for women in gaming. We're calling on players to become allies, and stand with us to make clear there is no room for abuse in gaming"
Jasmine Skee, CEO of Guild Esports said: "Improving opportunities for women in esports is a key commitment of our partnership with Sky. While there's still work to be done, we're proud to be at the forefront of fostering greater female participation in the sector and creating an inclusive gaming community. We hope that by raising awareness of the abuse affecting female gamers through our #NoRoomForAbuse campaign, alongside a collective effort of support and education, we can make real progress in creating a better gaming experience for all."
Sky is encouraging gamers to stand with women in gaming, by sharing awareness on their pages with the tag #NoRoomForAbuse. Those experiencing abuse can visit sky.com/broadband/noroomforabuse to download helpful information about staying safe online, as well how to become an ally for all gamers.