.
'London Zoo opens gates to colony of snappers for annual animal census' reports The Guardian.
Yes it's inventory time at the London Zoo as managers begin their annual stocktake of its residents. From owls to otters, penguins to pythons, there are more than 17,500 creatures to count.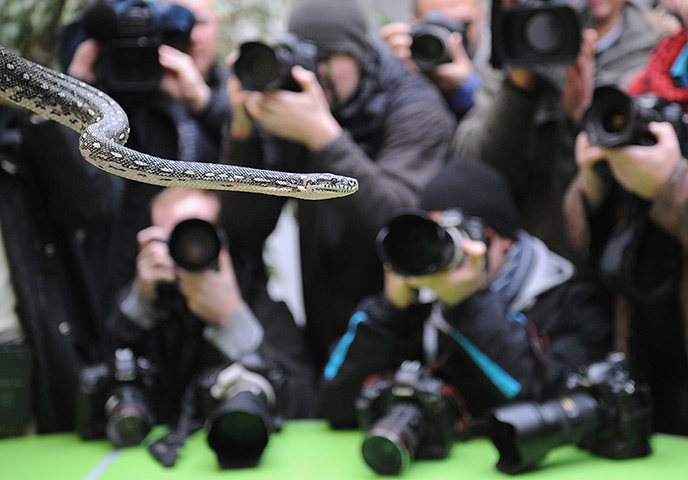 A brilliantly simple photo opp for media to fill those early January pages full of photogenic animals. The Times splashed it (above).