Greggs launch free gift wrapping service and Christmas gift range.
Assets free for editorial use only: Pictures | Video – 16:9 | Video – 1:1 |
NEWS!
This December, Greggs is launching a free gift wrapping service to relieve some of the stress from weary shoppers and to ensure the festive period is a joyful one.
The exclusive gift wrapping service launches in five Greggs shops nationwide from 11th – 13th December (4pm – 8pm).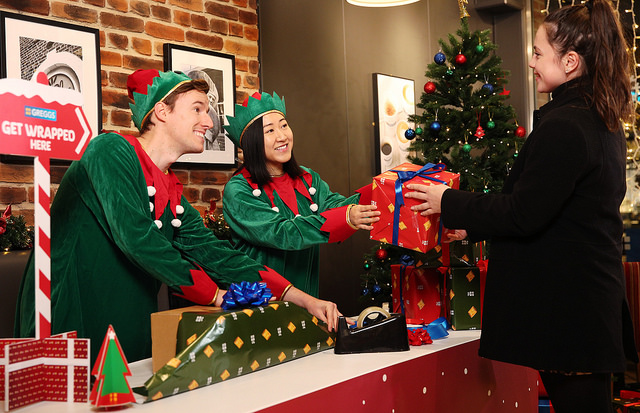 Greggs' elves will be on hand to wrap presents for free in bespoke Greggs wrapping paper with a Festive Bake design, while customers can put their feet up with a complimentary glass of mulled wine.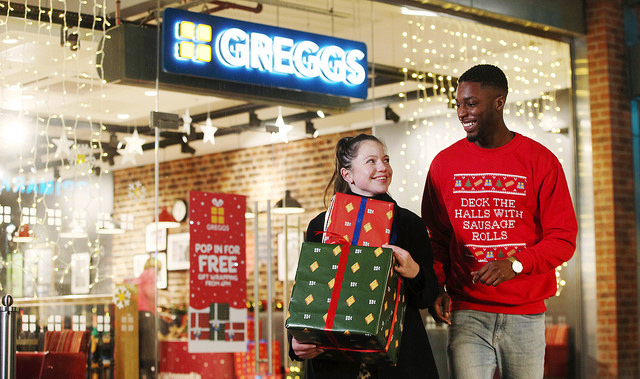 A limited edition range of Greggs stocking fillers will also be available in these shops including the first ever Greggs Christmas jumper, doughnut socks, sausage roll inspired umbrella, phone case, reusable cup, Christmas cards, a high roller gift card and a set of pin badges in the image of the nation's favourite Greggs menu items.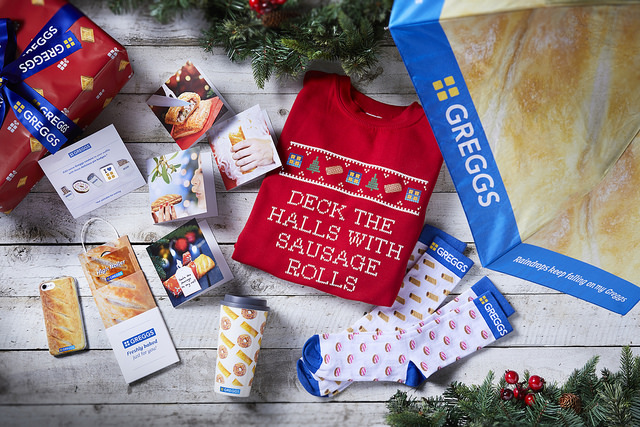 The festive service is being launched in light of new research that reveals over two thirds of the nation (69%) admit they find the build up to Christmas stressful, with shopping for presents, wrapping gifts and washing up after Christmas dinner named as the chores dreaded the most.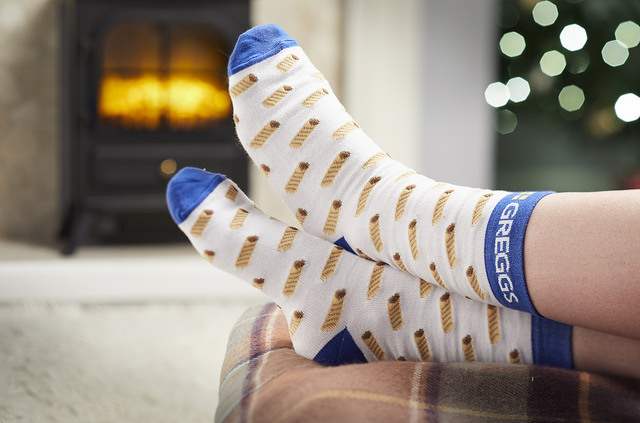 Nearly half (48%) said that wrapping gifts is one of the festive jobs they'd most like to pay someone else to do, admitting they would happily stump up £9.61 on average to avoid it – perhaps not surprising as they expect to spend an average of 1 hour 58 minutes wrapping all their gifts.
The survey of 2,000 Brits, commissioned by Greggs, also revealed that 1 in 10 of us (10%) leave wrapping presents right up to Christmas Eve, and some even to the morning of Christmas Day.
The top 10 festive chores the nation dreads the most:
Christmas shopping (68%)
Wrapping presents (47%)
The washing up (41%)
Constant cleaning of the house (40%)
Writing Christmas cards (37%)
The Christmas food shop (37%)
Reacting to presents when opening in front of friends and family (35%)
Cooking Christmas dinner (33%)
Deciding where to spend the festive period (29%)
Forgetting to send someone a card (28%)
On the flipside, the Christmas activities that Brits most look forward to are spending time with family (65%), eating Christmas food (57%) and giving presents to friends and family (54%).
Hannah Squirrell, Customer Director at Greggs said: "Fitting everything in at Christmas can be a struggle, and we wanted to help our customers lighten the load. Our free gift-wrapping service means weary shoppers can take a break while our elves wrap their presents, and they can even pick up some gifts for the Greggs fan in their life (or themselves) with our limited edition range."
The full Greggs Christmas gift range includes:
Greggs Christmas jumper – £18.00
Sausage roll or doughnut socks – £4.00
Sausage roll umbrella – £10.00
Sausage roll phone case (suitable for Apple and Android top five devices) – £10.00
Greggs pin badges (set of 5) – £6.50
Reusable cup – £3.00
High Roller Greggs gift card (minimum £50 load) – £50.00
Greggs Christmas cards (set of 8) – £4.00
All proceeds from Greggs' gifts will be donated to the Greggs Foundation.
Shops running the free gift-wrapping service and stocking gifts from 11th – 13th December, 4pm – 8pm, are:
London – Stratford Shopping Centre
Birmingham – High Street
Manchester – Parker Street
Newcastle – Grainger Street
Glasgow – Buchanan Galleries shopping centre
The research also showed Brits will spend an average of 22 hours – nearly a whole day – finding all their Christmas gifts, splitting their time going into shops and online.