Giant pitch portrait of Premiership Rugby stars unveiled at Twickenham to mark long-awaited restart of the season.
Pictures, free for editorial use: link
The pitch at Twickenham Stadium has been transformed into a stunning portrait featuring three of Premiership Rugby's star players today.
The giant rugby art, the largest outdoor painting ever created in the UK, was unveiled to celebrate the restart of Gallagher Premiership Rugby this Friday on BT Sport.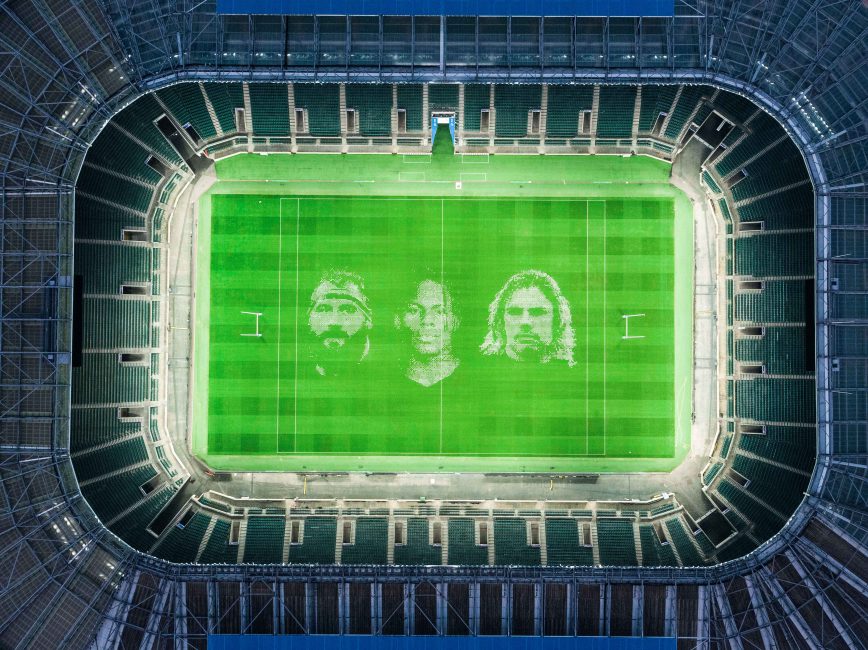 The artwork features Harlequins player, Joe Marler; Saracens' Maro Itoje, as well as Sale Sharks' Rugby World Cup winner Faf de Klerk.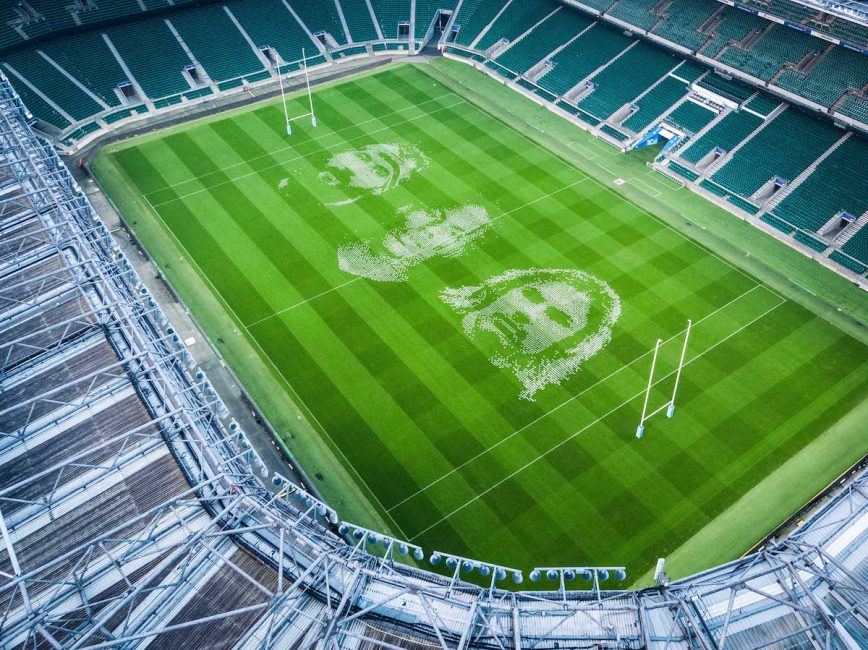 Gallagher Premiership Rugby briefed Taylor Herring deliver a campaign to mark the start of the new season and promote awareness amongst fans. The agency has been working alongside the inhouse team to promote the return of the sport after weeks of lockdown. In addition to the eye-catching pitch creation the agency has produced social media assets and placed media interviews with key players.
It took team of eight artists more than 24 hours to complete the pitch portrait and more than 100 hours of planning before any paint touched the grass.
A bespoke computer program was written to generate the precise measurements that were needed to create the artwork to the exact scale of the stadium.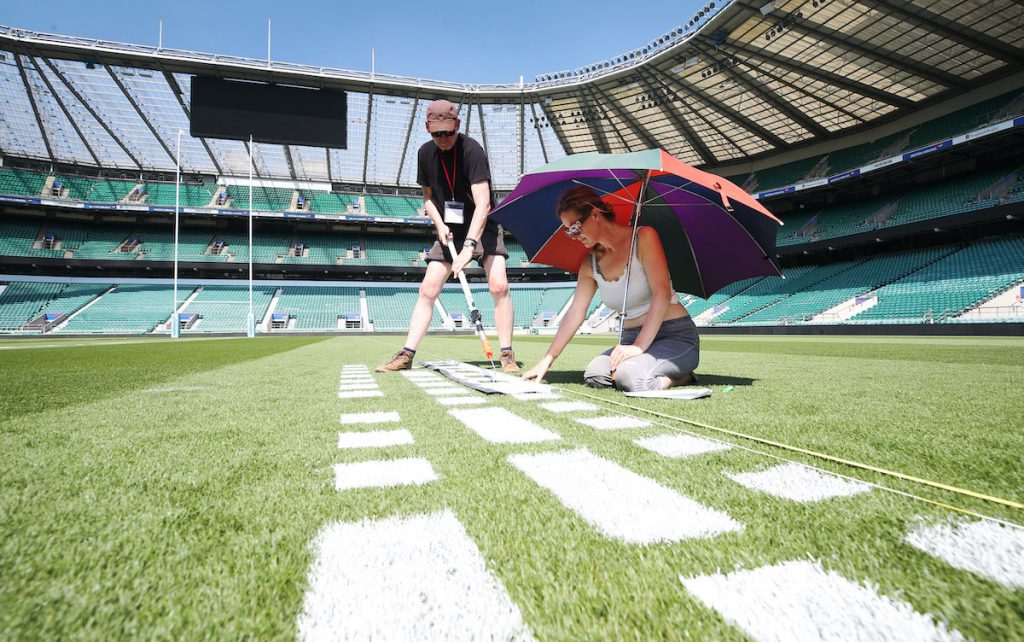 The image, which occupies most of the 7,000 square metre pitch, was created using a grid comprised of 13,420 elements. Each painted line in the portrait is just 6 inches wide.
Nearly 1280 litres of biodegradable pitch marker paint were used for the elaborate creation. Drone technology was used to capture the final image of the turf rugby stars.
Darren Childs, CEO of Premiership Rugby, said: "We are so excited to restart the Gallagher Premiership Rugby season, and it's been a herculean effort to get here. The pitch portrait is such a spectacular way to celebrate the restart of the Gallagher Premiership Rugby season and let the fans know that rugby is back on our screens again. We won't take our eyes off the ball when it comes to being safe and secure in the fight against Covid-19, and all precautions are being taken to allow our players to be back doing what they love most – playing rugby."
Results
200+ pieces of media coverage including five national print hits – Sun, Mirror, Metro, Telegraph and Daily Express.