That Tuesday Thing [No. 20].
Weekly scoop of things which passed through our inbox…
► Following the death of Nelson Mandela, Woolworths (South Africa's equivalent to Marks and Spencer) organised this stunt in one of its stores to honour his life. Stunning.
► We helped TV channel Gold update old, boring Xmas cracker jokes! The winner being this cracker…
What does Miley Cyrus have at Xmas?
Twurkey
► This is a piece of festive branding with a twist. UK Agency The Quiet Room has released a spoof re-branding of Sanda for the 21st Century, and is certainly worth a read (via Fast Company)
► Some people just don't learn. The Whitehouse is clearly yet to get to grips with the perils of using pictures on social media, and following a photo of Barack Obama wielding a sign in support of The Affordable Care Act, the twitter-sphere erupted with photo-shopped replies (via Mashable)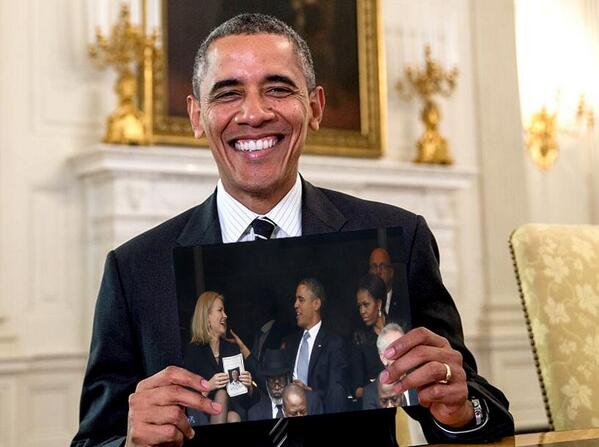 ► Amtrack teamed up with Rob Bliss Creative to being a bit of festive cheer to Chicago's Union Station. Although there is some debate as to whether actors were used, it's a nice idea all the same!
► An 18th century painting in a Berlin Museum which bears an uncanny resemblance to David Cameron went viral [via Mail Online]
► Serial biter and world class footballer Luis Suarez was snubbed by a mascot before the White Hart Massacre that Spurs endured on Sunday against Liverpool

► Beyonce lands the fastest selling album in iTunes history with her self-titled LP. No 'boring marketing' lead up as she stunned fans by releasing it without prior warning on Friday. Queen Bey reigns supreme over all other artists after this stunt
► Here are a collection of 80s films re-imagined as modern brands [via Behance]
► Absolutely brilliant! Model from famous photoshop image in October gets festive makeover (via AdWeek)

► Ikea created oversized apartments so adults can feel like kids again in Paris's Gare de Lyon station (via Design Taxi)
► And finally… it snowed in Saudi Arabia for the first time in a generation. This viral is priceless!