.
Passengers aboard Flight 407 from New York to Los Angeles were treated to a fashion show 35,000 feet up in the air, en route to LAX Wednesday morning.
Banana Republic launched their new 'Mad Men Collection' teaming up with Virgin America to stage a retro catwalk in the sky.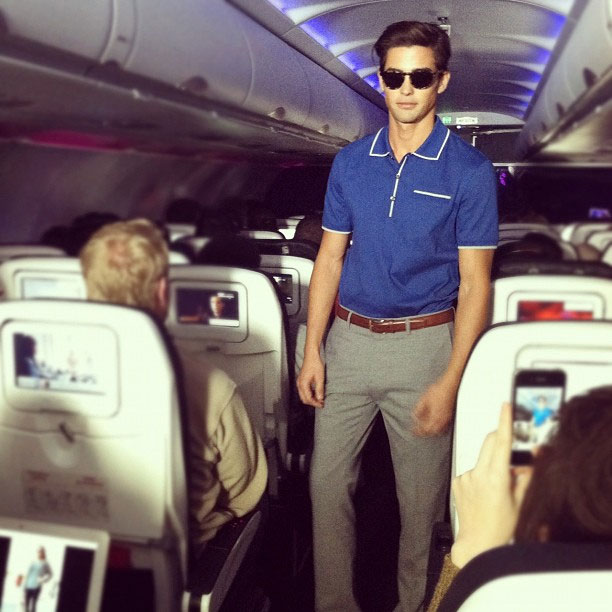 Runway models strutting their way up and down down the aisles while passengers were treated to a Mad Men-inspired in-flight menu with Bloody Marys and goody bags all round.
via Fashionista