Harry Redknapp teams up with Sky Mobile for Transfer Deadline Day.
Harry Redknapp was spotted hanging out of a car window ahead of Transfer Deadline Day, sending football fans into a frenzy in scenes akin to his time as a football manager.
The former West Ham and Tottenham gaffer gained notoriety for his deadline day drive-by interviews and been convinced to give the technique one more runout.
Renowned for securing great deals and overseeing countless football players switching teams, Redknapp has been signed up as Sky Mobile's 'switching ambassador' and has been giving the public his top tips on changing network providers.
Redknapp was seen in London's Covent Garden and Piccadilly Circus in a specially designed 'Talk to 'Arry' car door installation, reciting some of his best stories and promoting a special Sky Mobile 'Transfer Deadline Day deal' for new customers.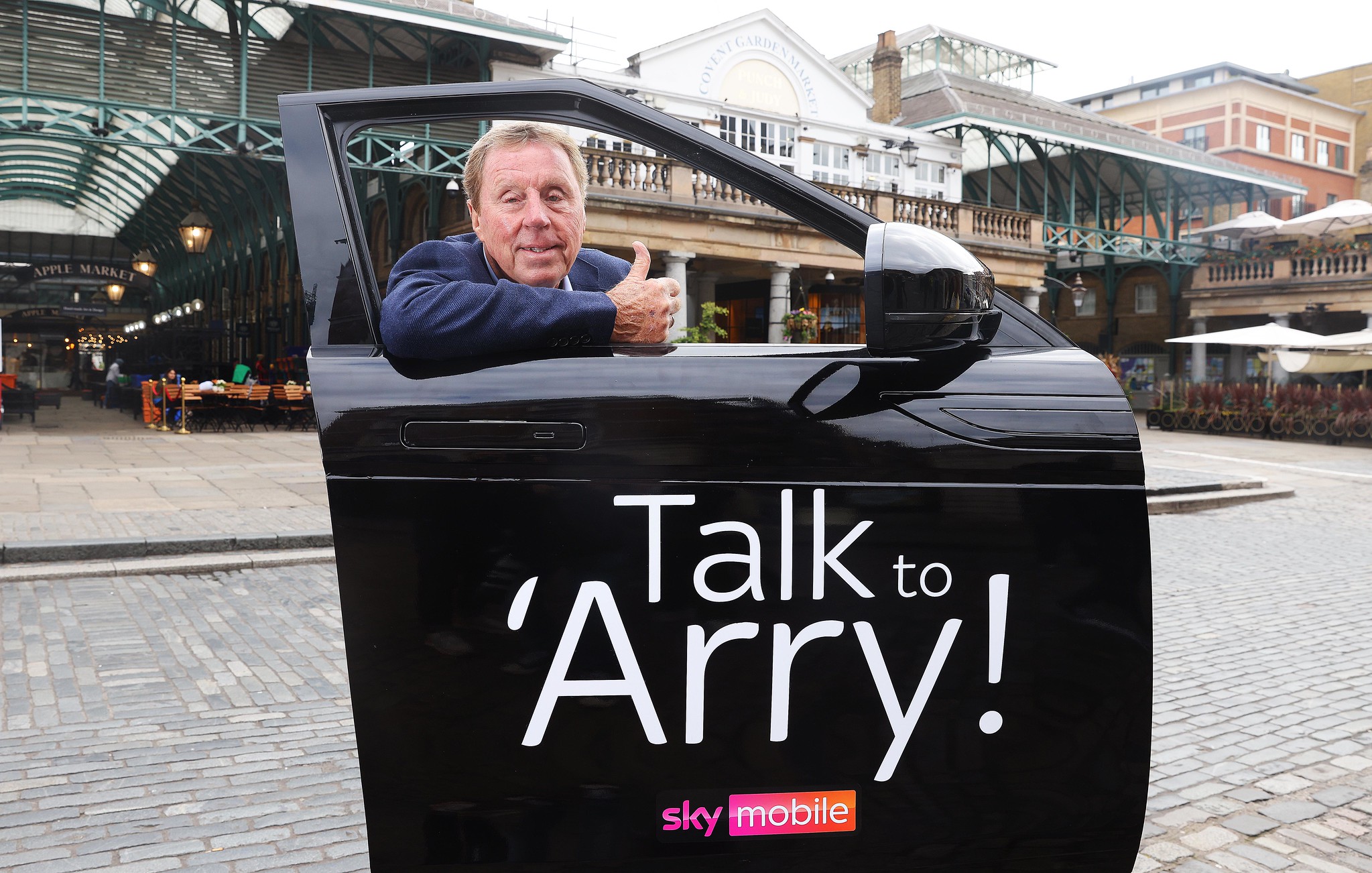 Redknapp, no stranger to switching himself having jumped from managing Portsmouth to their south coast rivals Southampton in 2004, as well as taking Tottenham Hotspur to the Champions League quarter finals following a seven-year stint at fellow London club, West Ham, was out reminding the public about the ease of switching mobile networks.
The stunt follows new research of 2,000 football fans by Sky Mobile that reveals only one in three (37%) believe they'd be good at getting the best deals for top talent.
Despite nearly three-quarters (72%) of Brits believing they are generally good at shopping around for a better deal, when it comes to mobile networks just over one in 10 (12%) have never tried to find a better deal.
With nearly half (49%) of respondents being put off from switching thinking it is a long-winded chore, and one in five (21%) Brits weren't aware that switching networks is free.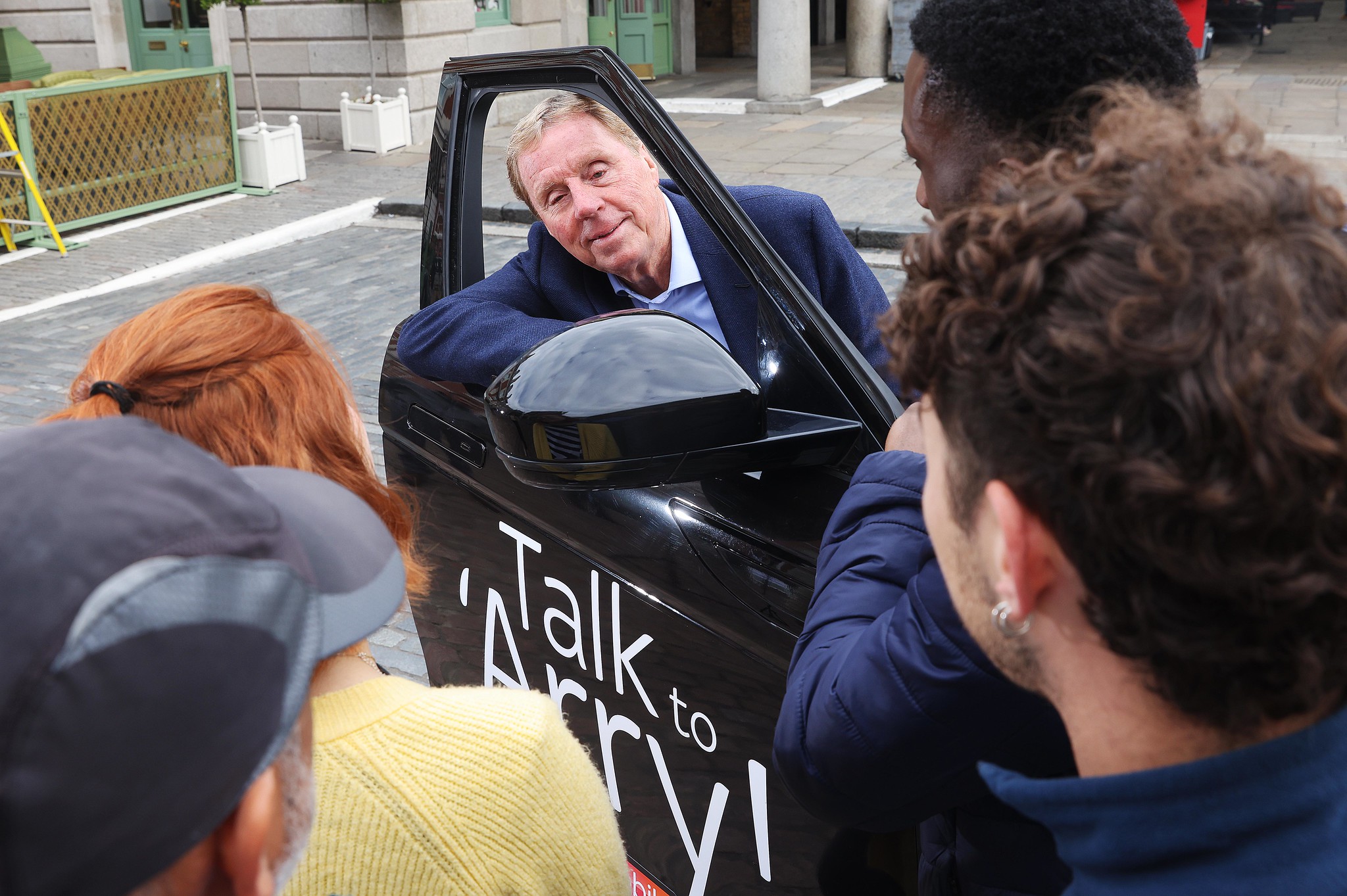 The research also revealed the bravest football player switches of all time with Eric Cantona's switch from Leeds to Man United topping the poll, closely followed by Sol Campbell's shocking switch to Arsenal from rivals Spurs in 2001.
When asked about the most memorable Transfer Deadline Day moments of all time, Harry Redknapp's interviews from his car window came up top, followed by the former manager packing of Benjani's backs to aid the move from Portsmouth to Manchester City in 2008.
Sky Mobile's Switching Ambassador, Harry Redknapp, said: "You're bound to ruffle some feathers when you switch teams, but switching mobile networks is far easier than switching clubs – take it from me! I have fond memories of transfer deadline day, in fact I miss it so much that when Sky Mobile gave me the call up, I jumped at the chance of hanging out of a car door window again. Sandra isn't happy about it, as she thought my days of sitting in a car till 11 o'clock at night were over, but here I am giving the public my top tips on switching."
Research from the brand also revealed the common misconceptions about switching mobile networks with respondents admitting they are put off by thinking they would lose their number (38%), fear of having poor signal (30%) and the potential loss of perks (22%).
Additionally, 39% of over 35s can't remember when they last changed their mobile network provider.  When asked about what would motivate Brits to switch to a new network, better value for money (62%), better network coverage (37%) and better benefits or perks (33%) came top.
Paul Sweeney, Managing Director, Sky Mobile said: "Transfer Deadline Day is all about making the best switches, and whilst there can be many perks to switching, our research shows almost half of Brits believe it's a long-winded chore. When it comes to switching to Sky Mobile all it takes is a simple text to get a good deal with 99% network coverage."
Sky Mobile is offering 80GB of data for £18 when bought with any phone giving new customers the opportunity to save £360. Sky Mobile makes it easy to switch your mobile contract through the 'Text-to-switch' system and offers roll over data and no hidden price hikes mid-contract.
For more information on how to switch to Sky Mobile visit www.sky.com/mobile or visit your local Sky store.