Helping easyJet prepare for relaunch post Covid-19.
The Brief
Taylor Herring are easyJet's retained PR agency.
The Covid-19 pandemic caused Europe's biggest airline, easyJet, to ground all flights for eight weeks.
To reassure passengers that it would be safe to fly again a comprehensive relaunch strategy would have to be developed in order to re-establish confidence.
New health and safety measures would come into effect for all passengers, including a requirement for children over six to wear their own protective face masks whilst onboard at all times.
easyJet asked us to help them develop a pan-European awareness campaign to communicate the airline's new Covid-19 biosecurity measures ahead of the announcement of the resumption of flights.
Phase 1: Unveil Biosecurity Measures
One key asset would be video news release  – which would bring to life the 'end-to-end' passenger experience from pre-flight checks, to airport biosecurity measures right through to disembarkation.
The scripting and visualisations involved close consultation with multiple departments at the airline, regulators, legal advisors and third-party medical experts.
Our video crew, in full PPE gear, was dispatched to Gatwick Airport to capture interviews and content with the Biosecurity team, Cabin Crew Operations Manager, the director of Flight Operations and easyJet's Chief Medical Officer.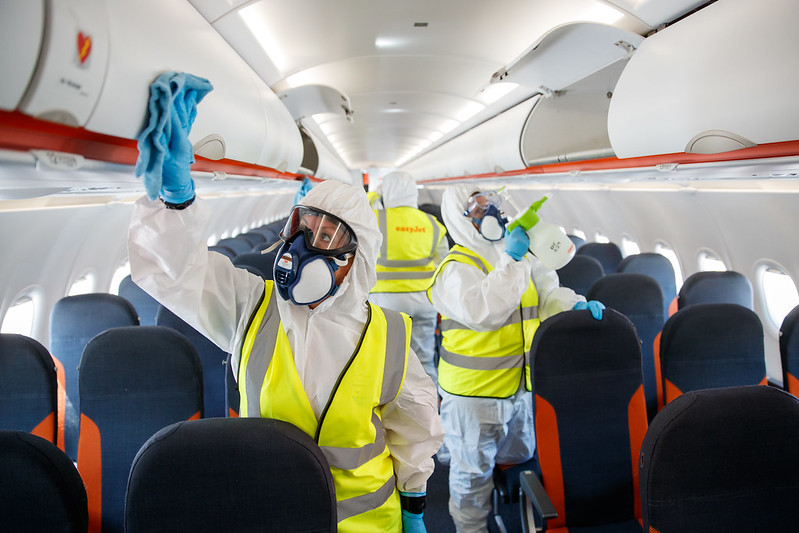 The film was translated into eight different languages for key European markets.
Phase 2: Engage Family Flyers
Young families are a significant customer segment for the airline representing a sizeable proportion of all easyJet travellers during the peak Summer months.
We wanted to help ease the experience for both kids and parents – normalising the necessity for face coverings at the airport and on board.
However, our research revealed that for many children the unfamiliar spectacle of hundreds of people in masks at airports and on board could be an intimidating sight, so this had to be addressed in the creative development.
We needed to take the fear-factor out of travel for kids in this strange new COVID world. So, the creative would need to combine children's passion for fun, escapist play and fire up their imaginations.
Our idea was to tap into comic book adventure and create some fun mask covers that would both capture the attention of parents and appeal to younger flyers – at the same time raising awareness of the new measures.
We engaged Irish artist (and dad) Will Sliney, best known for his work on Marvel comics Spider-Man and Star Wars, to create a new range of awesome superhero-inspired face mask covers for young flyers.
Two unisex 'Lion' and 'Pilot' character themed mask designs were developed to be made available to children flying with easyJet from airports across Europe this summer.
The masks will be given away for free can be taken home to keep and are washable for re-use.
Will has also created a series of drawing tutorials to help kids get creative in lockdown.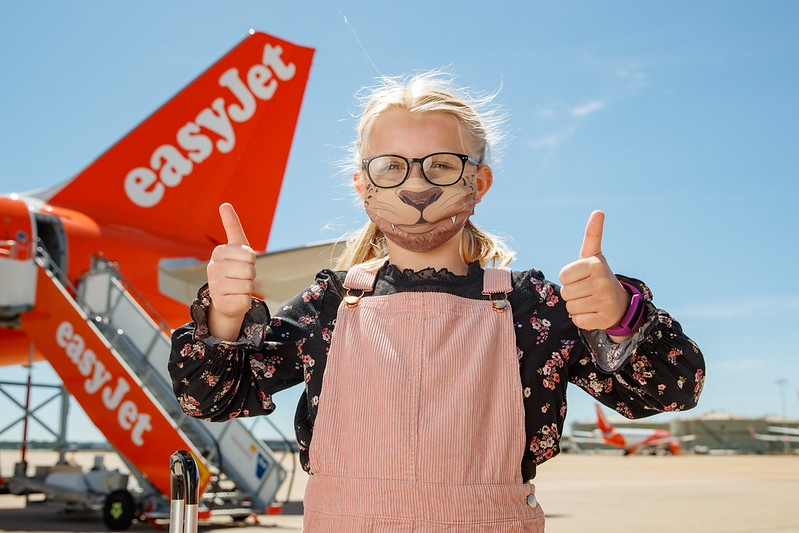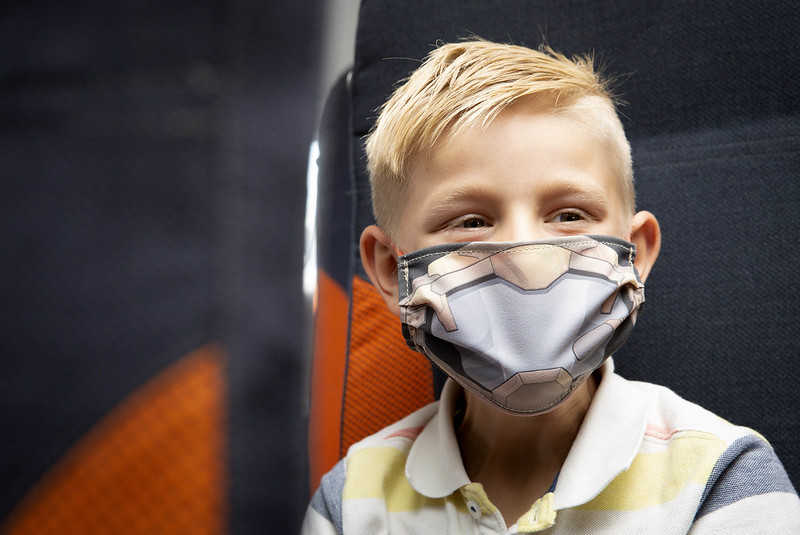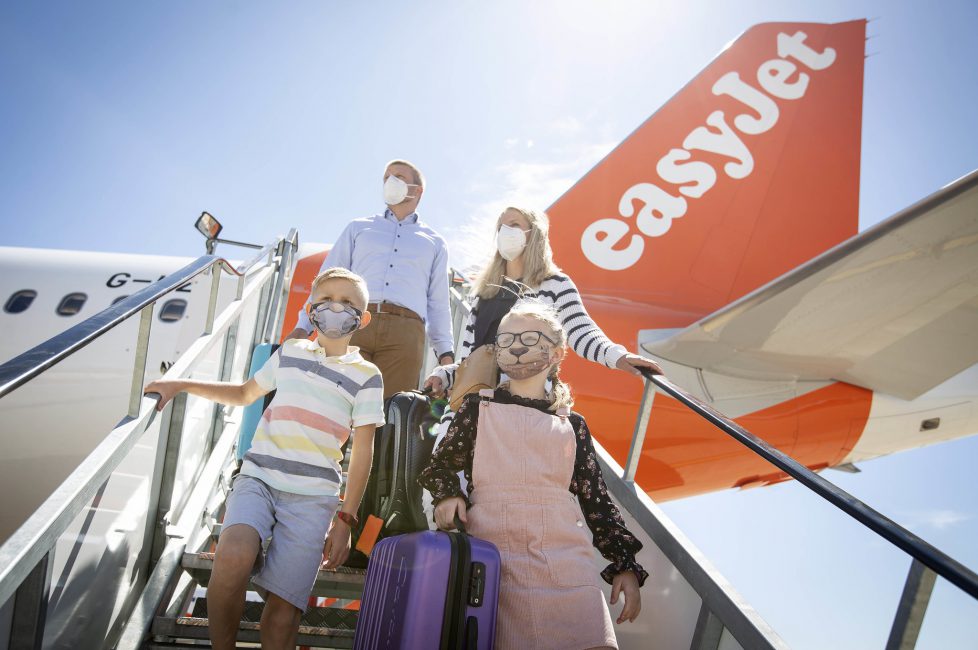 Outcome
The awareness campaign has been activated in the UK, Germany, France, Spain, Italy and Portugal.
Over 750+ pieces of high value media coverage have been achieved with dozens of sites embedding the wellbeing video and key imagery.
Thousands of kids face masks are now in production and will be available on selected routes across Europe from the start of the school holidays.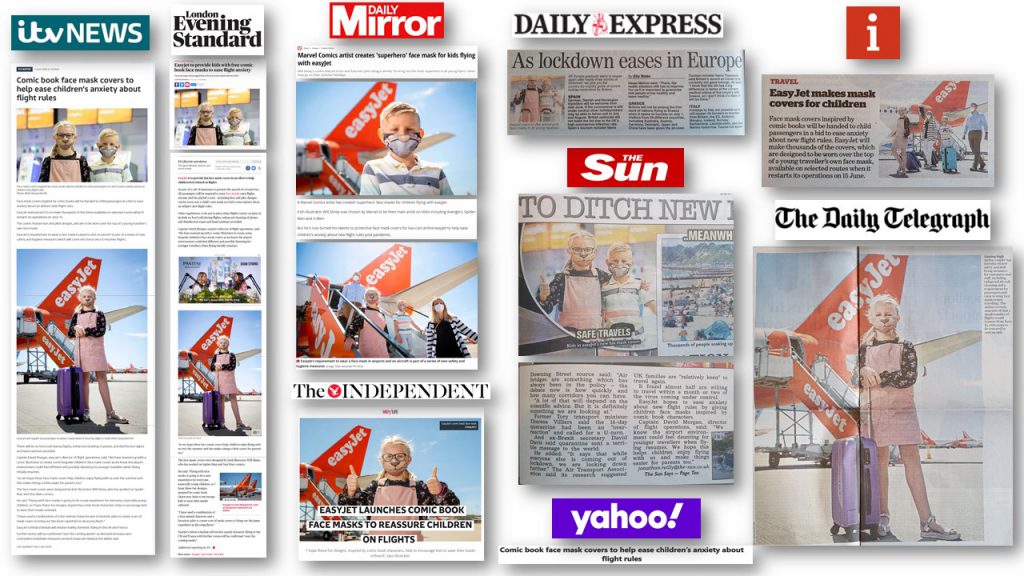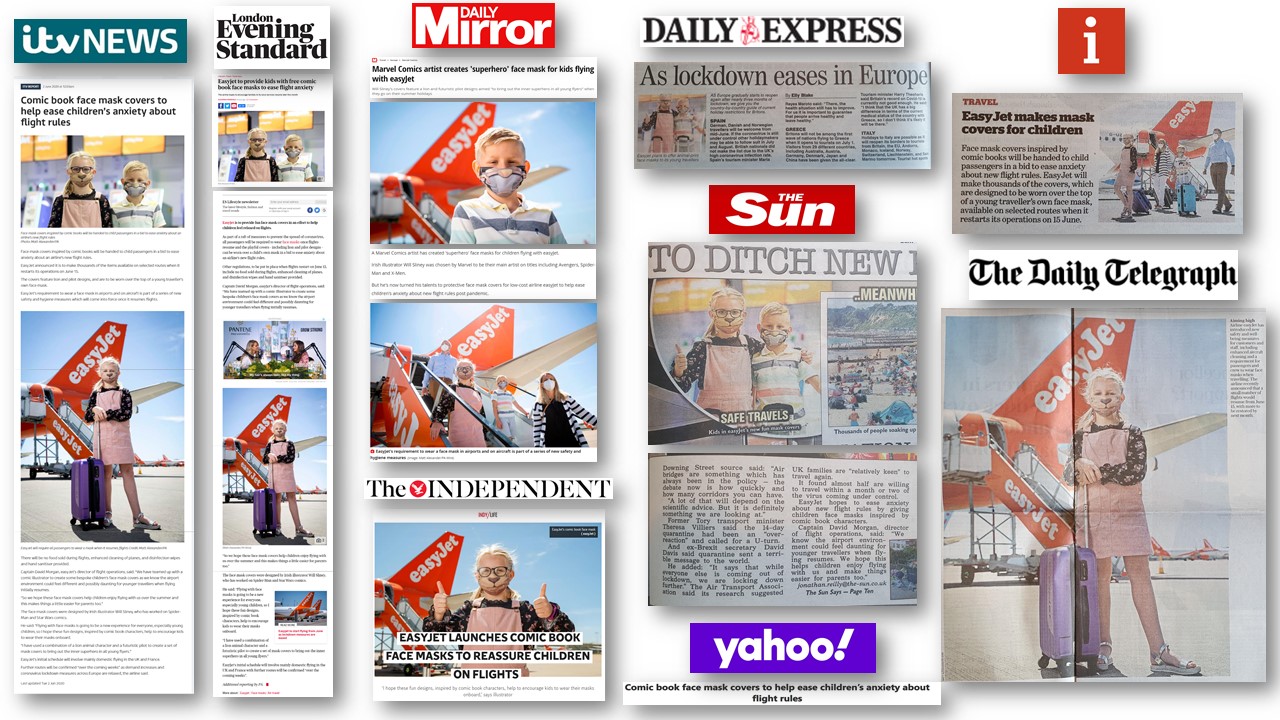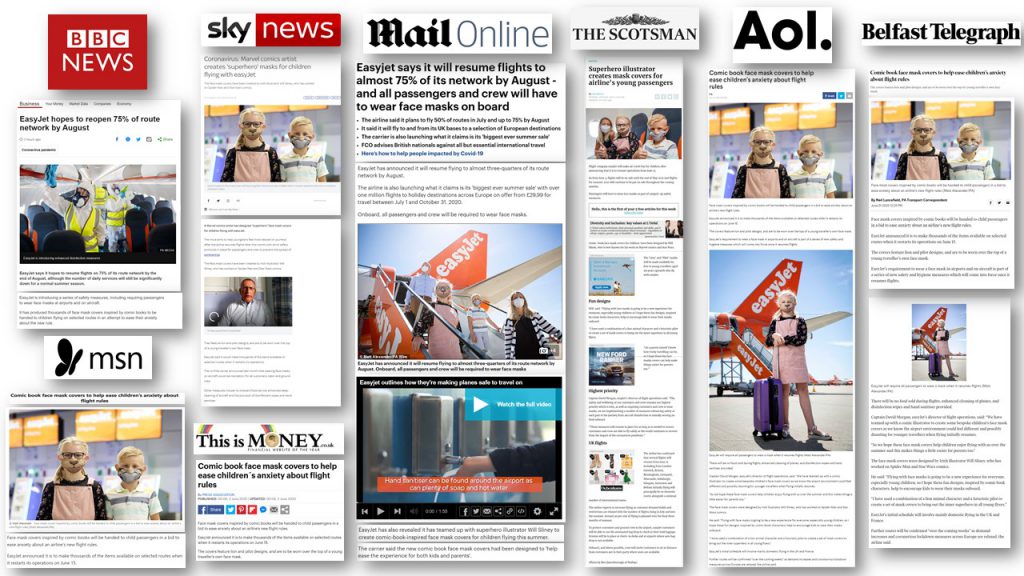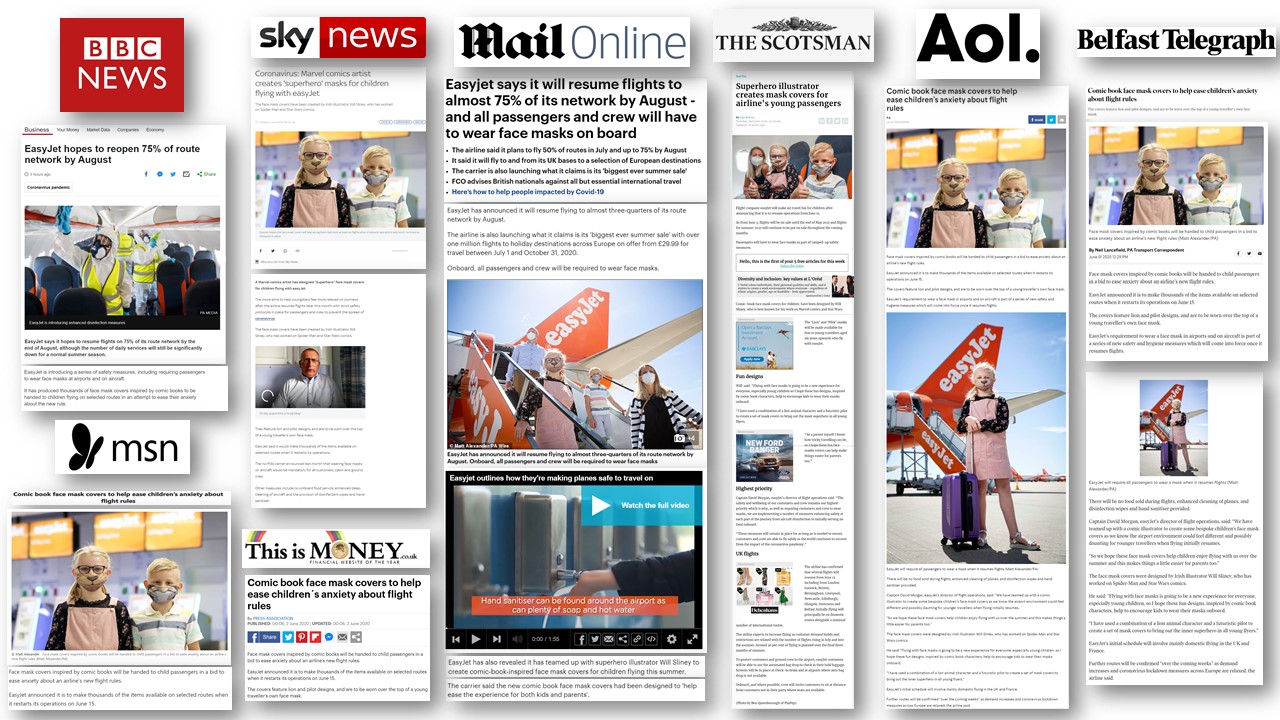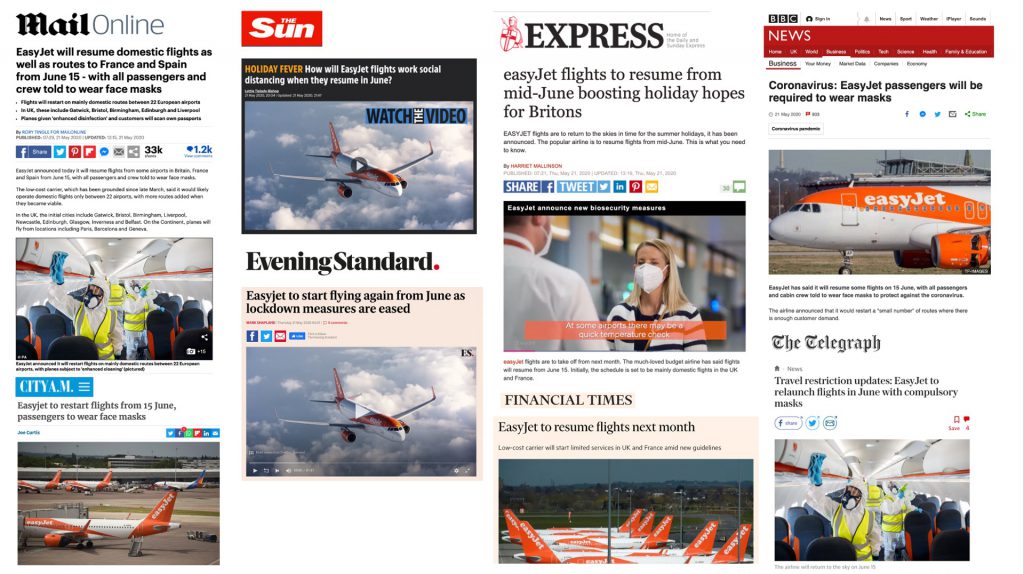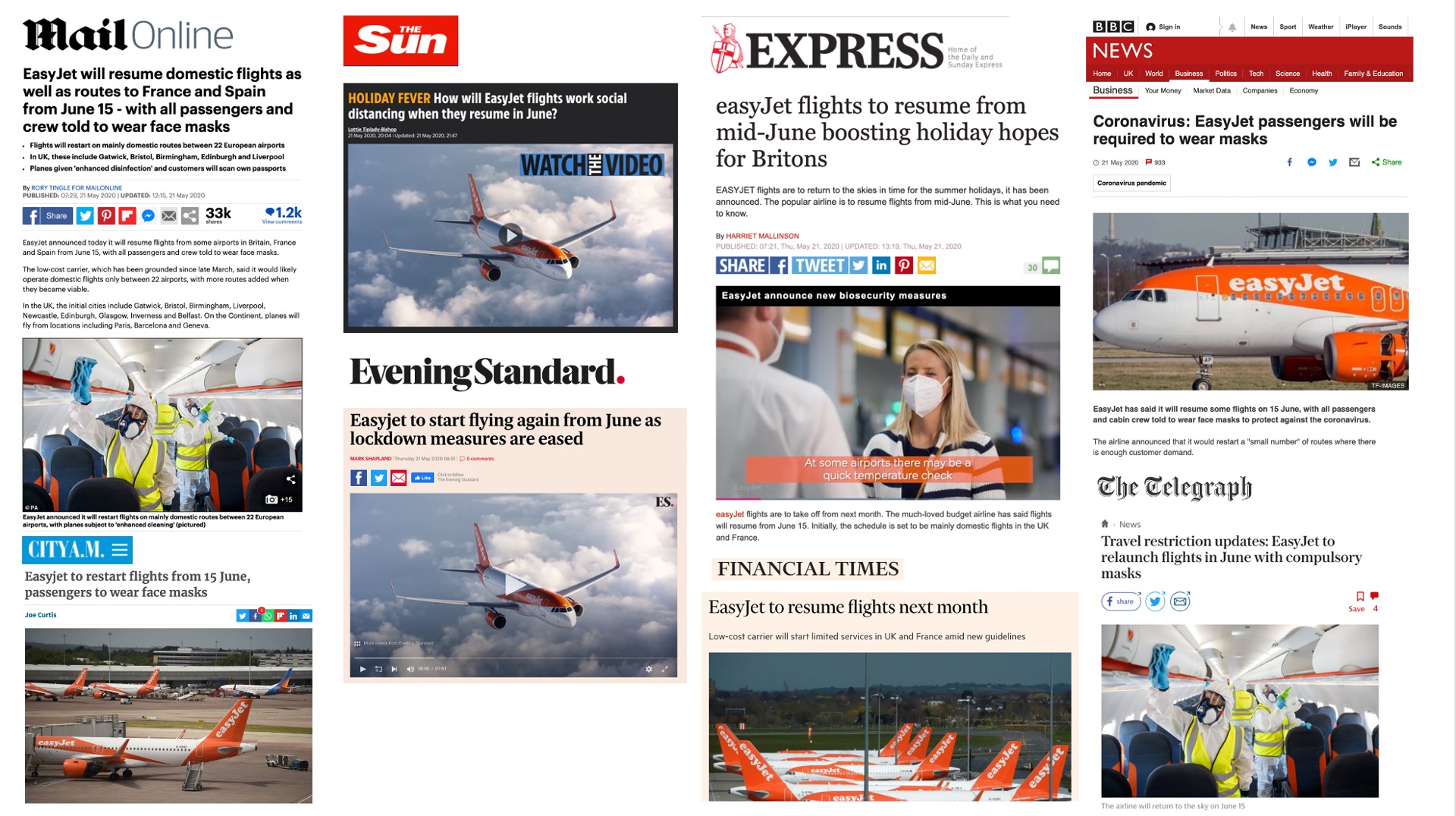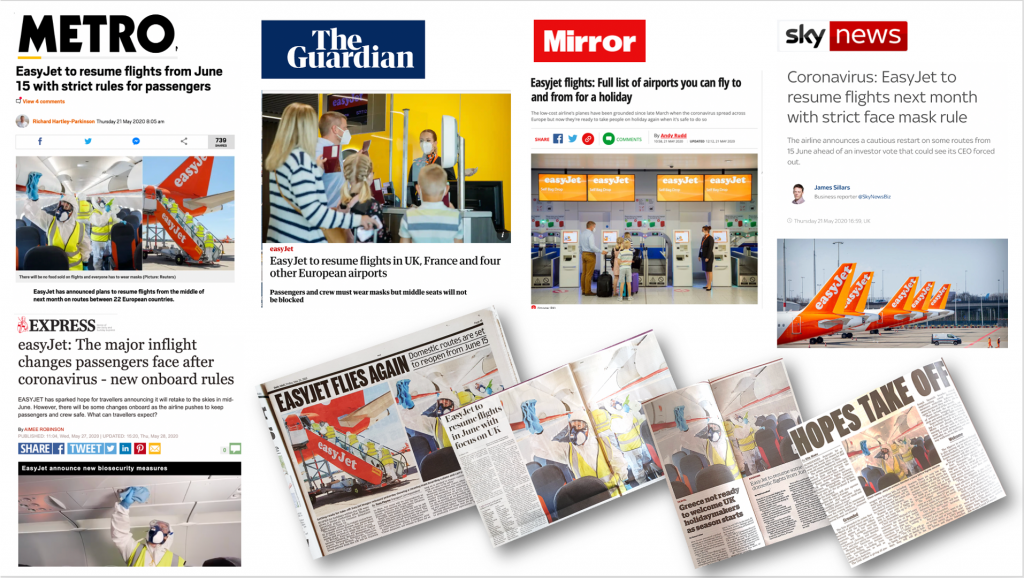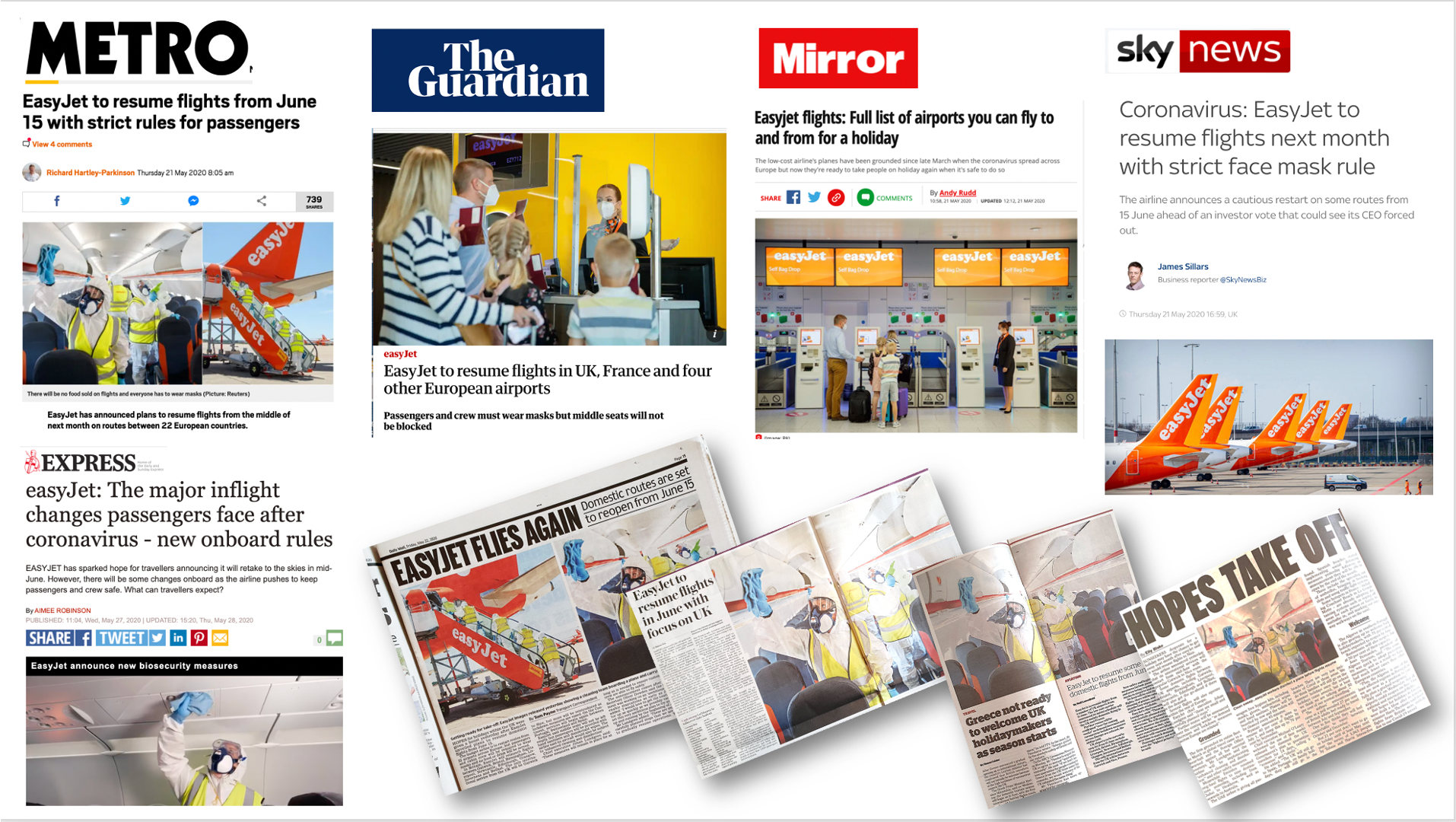 What The Client Said
"Aviation has been particularly impacted by the pandemic as planes have been grounded across Europe. In order to help restore and build customer confidence in flying we needed to ensure that customers were aware of the new health measures we were putting in place. This campaign was a clever and effective way of publicising the changes through impactful consumer coverage. Crucially it has also helped to turn potentially difficult messages into a positive campaign which both encourages families to have confidence to travel this summer while demonstrating that easyJet is on their side and trying to make the situation easier for them when they do."
Director of PR and Corporate Affairs, easyJet
Check out our other work for easyJet here